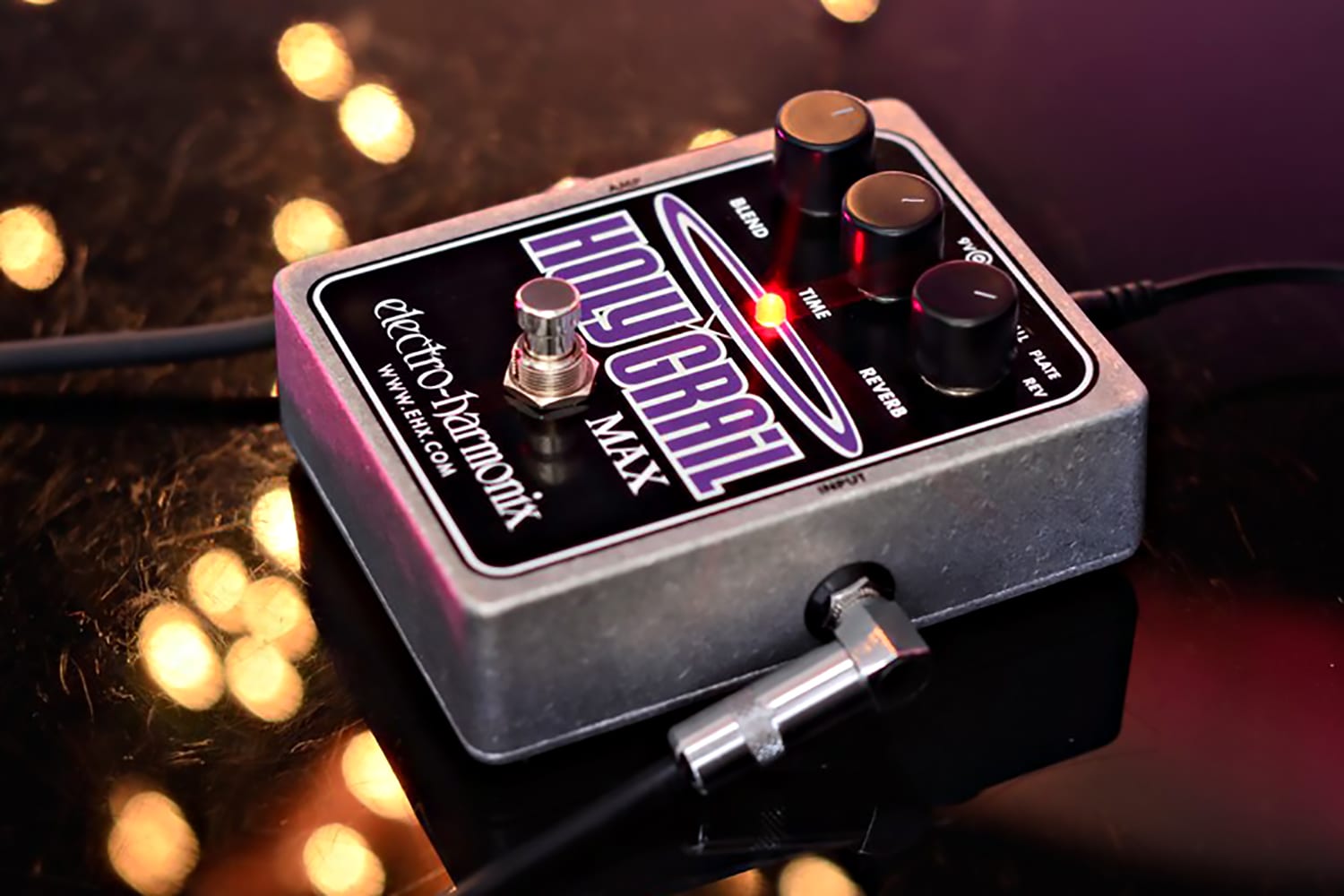 Your quest for the perfect reverb pedal is answered!
$185.10
The EHX Holy Grail Max, an easy to use, stellar sounding reverb pedal. The Holy Grail Max delivers four types of studio quality reverb: SPRING, HALL, PLATE and REVERSE all designed for the discerning guitarist but also great with other instruments on stage or in the studio. Included is an analog wet/dry control that provides a constant volume curve as you turn the BLEND knob from fully dry to fully wet while also keeping your dry signal analog through the pedal.
Spring, Hall, Plate and Reverse reverb
True bypass for maximum signal path integrity
Compact, rugged die-cast chassis
Power adapter included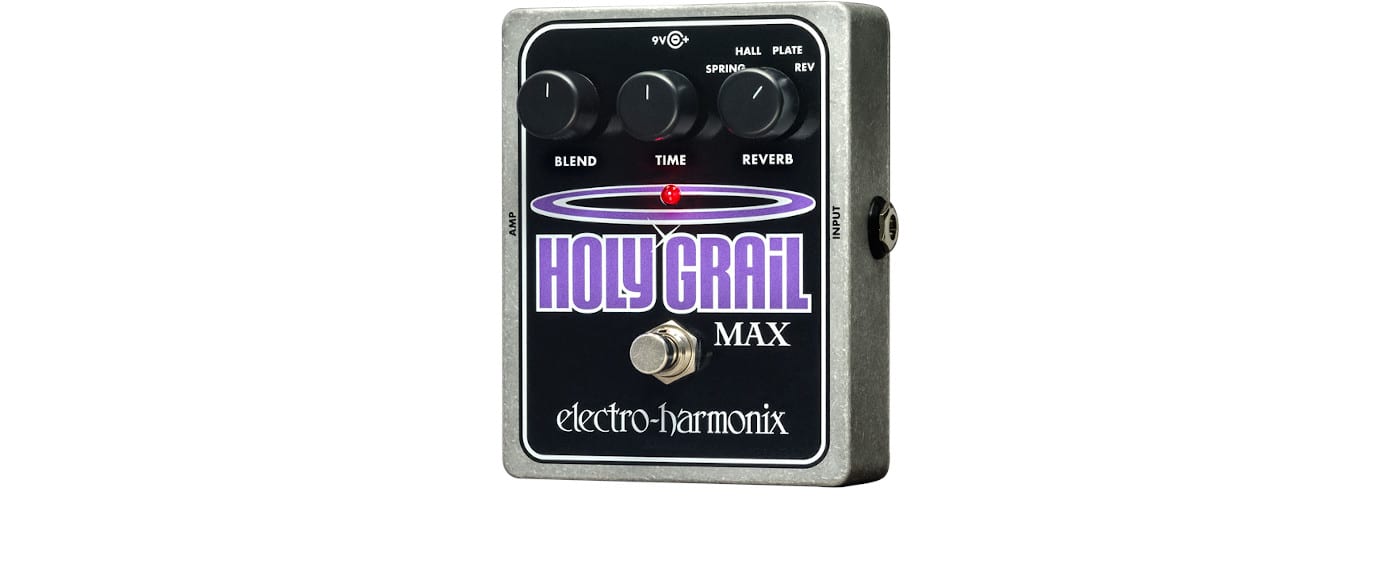 BLEND KNOB
Controls the wet/dry mix from 100% Dry to 100% Wet.
TIME KNOB
Adjusts the decay time, or reverb length/size.
REVERB SWITCH KNOB
Chooses the reverb mode: SPRING, HALL, PLATE or REVERSE.
FOOTSWITCH AND LED
Selects effect mode or bypass. When the effect is engaged, the LED is lit.
INPUT JACK
This ¼" jack is the audio input.
AMP JACK
This ¼" jack is the audio output.
"With all the features and an amazing sound quality, it is worth the price tag."
–MusicCritic.com