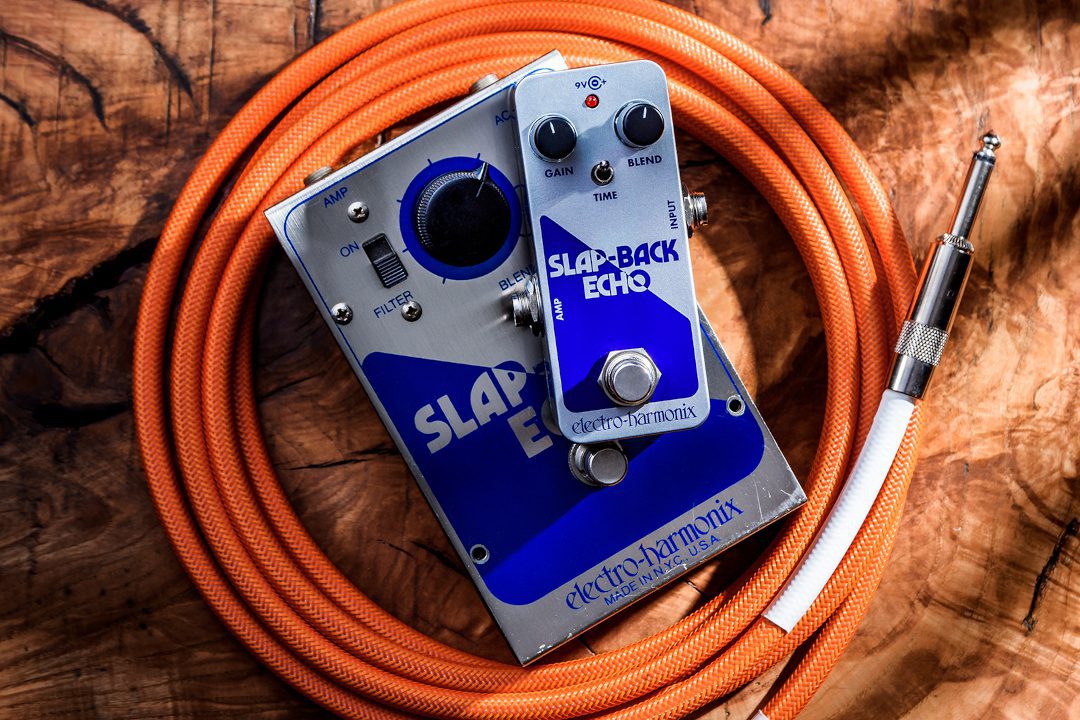 Slap-Back Echo
Analog Delay Reissue
1978 rarity reissued with modern updates and a tiny pico footprint!
$81.00
Sound Clips
EVH-Style Echo Preamp Boost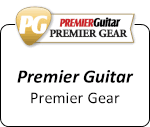 The late 1970s rarity Electro-Harmonix Slap-Back Echo pedal is reissued with modern updates and a Pico footprint!
The 50s era gave birth to an iconic sound in which a single, short delay was utilized to add depth and rhythmic effect on countless recordings. The newly reissued all-analog design of the EHX Slap-Back Echo delivers this beloved classic sound and more in a Pico-sized pedalboard-friendly package. With three delay time settings and up to +20dB of boost, the Slap-Back Echo can achieve subtle doubling effects to intense bathroom reflections all with the distinct flavor of bucket-brigade (BBD) circuitry.
Housed in EHX's Pico-sized chassis, the Slap-Back Echo features Gain and Blend knobs as well as a Time switch. The Gain knob controls the input signal before the echo circuit and also adjusts the overall volume at the output with a boost of up to +20dB. The Blend knob mixes the dry signal and the echo signal from 100% dry to 100% echo. The Time switch selects between three different delay times: 45ms, 65ms, and 100ms.
Independent gain and blend knobs
Time switch with 45ms, 65ms, and 100ms delay times
Up to 20dB of boost
True-Bypass
Small, pico-sized chassis
9V power supply included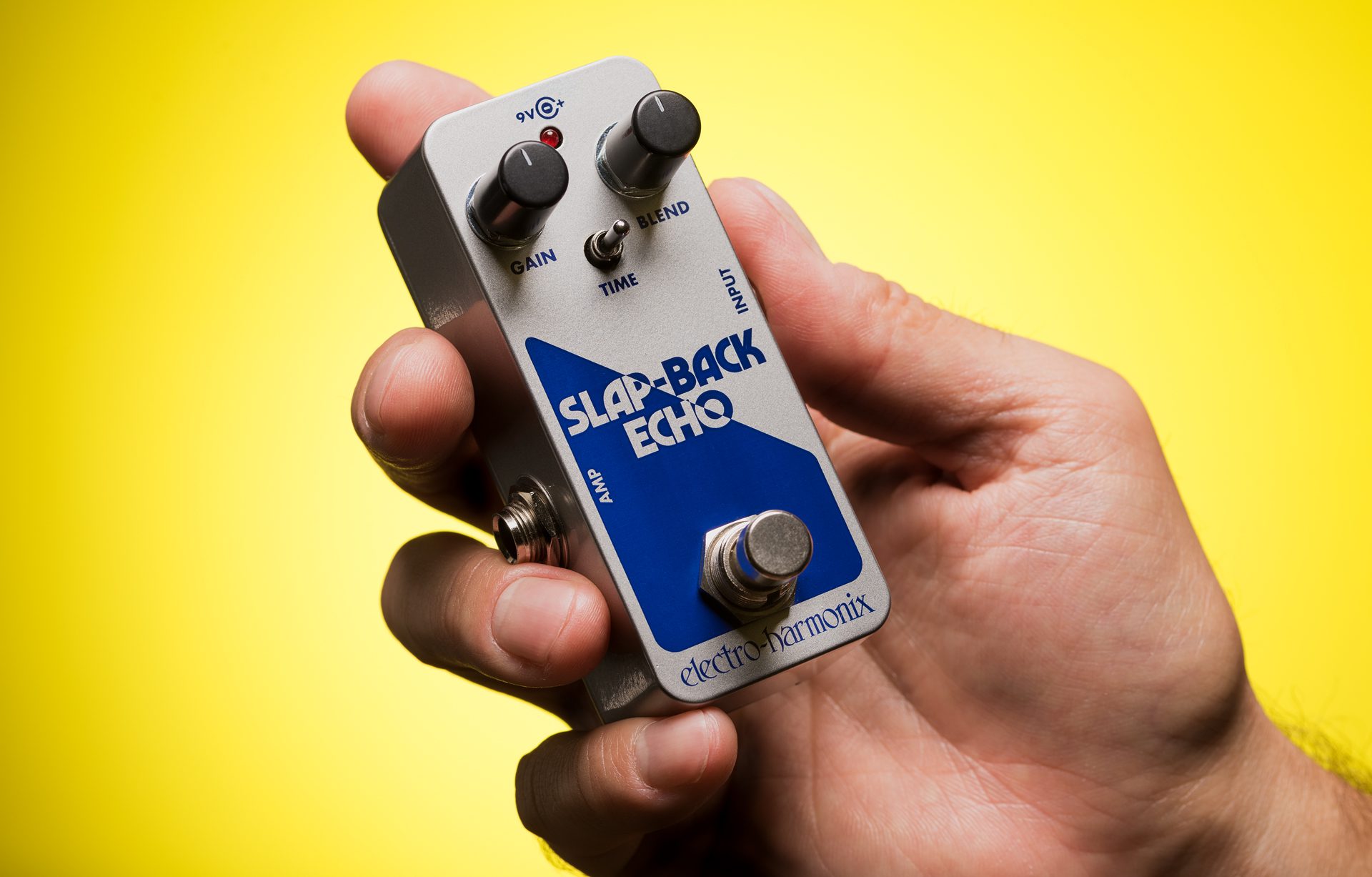 9V POWER JACK
Your Slap-Back Echo comes equipped with an Electro-Harmonix 9.6VDC-200mA power supply. The Slap-Back Echo requires 15mA at 9VDC with a center negative plug.
GAIN KNOB
The GAIN knob boosts your dry signal before it hits the BLEND knob and echo circuitry. As you turn GAIN clockwise, your signal gets louder. The GAIN knob increases your signal level by up to 20dB, which is handy for added volume during solos and important riffs.
BLEND KNOB
The BLEND knob controls the wet/dry mix at the output jack. With the knob fully counterclockwise, the signal is 100% dry. Set the knob fully clockwise and your output is all echo. Please note: the dry and wet signal are both boosted by the GAIN knob. The output signal is boosted even with BLEND set to 100% dry.
TIME SWITCH
The TIME switch allows you to select between three different delay times: UP: 100ms MIDDLE: 65ms DOWN: 45mS
INPUT JACK
Audio input to the Slap-Back Echo.
AMP JACK
Audio output from the Slap-Back Echo. In bypass mode, the AMP jack is directly connected to the INPUT jack and nothing else.
FOOTSWITCH & STATUS LED
The footswitch engages or bypasses the effect. The Status LED lights when the effect is engaged. The LED is off in bypass mode. The Slap-Back Echo employs True Bypass.
"I beg you to reissue the Slap-Back Echo!"
–Josh Scott, JHS Pedals