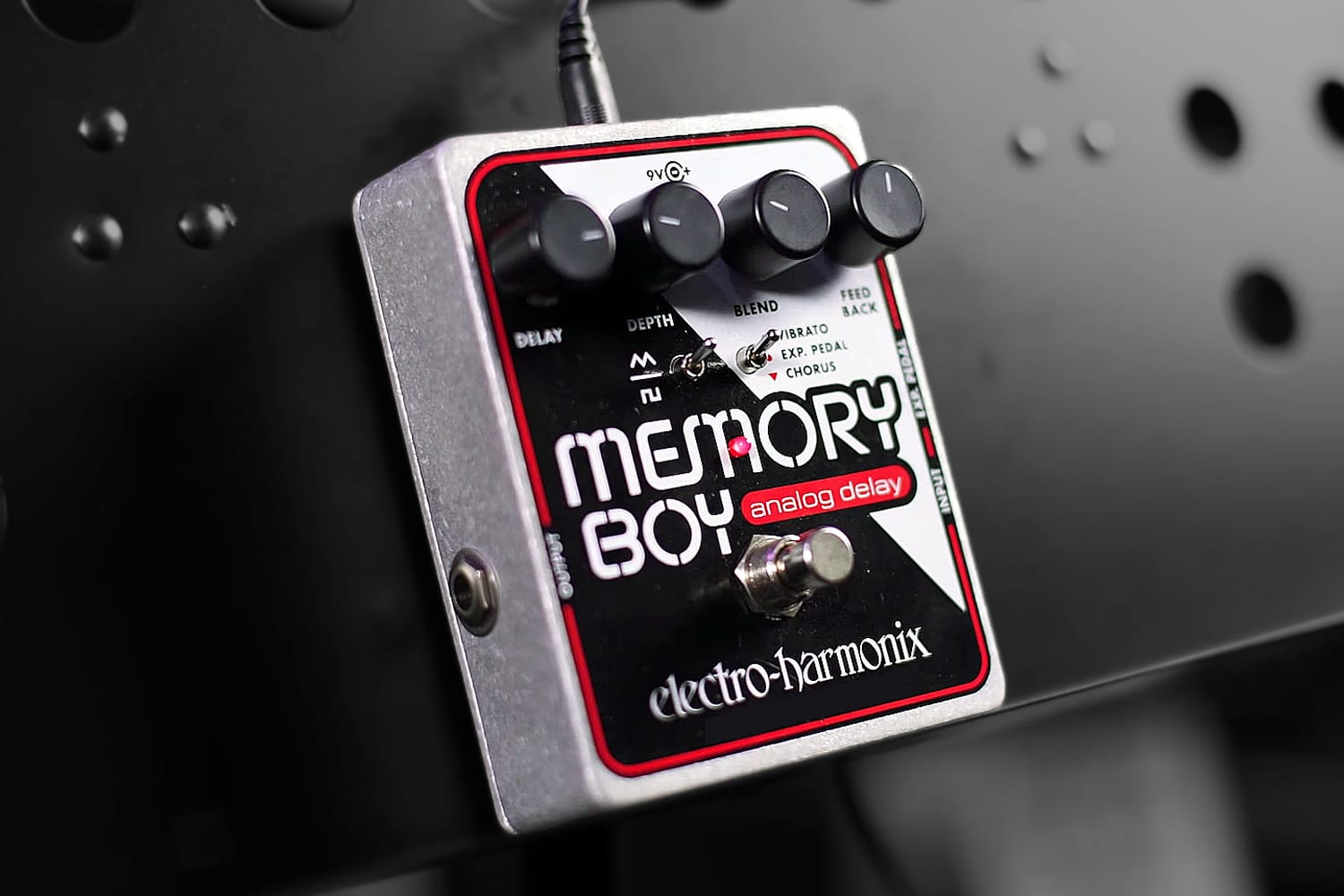 Memory Boy
Analog Delay with Chorus & Vibrato
Amazing analog delay plus chorus and vibrato!
$141.50
Sound Clips
Analog Delay with Oscillation
Delay Time Expression Control
Modulation Rate Expression Control
The EHX Memory Boy straps on the cape and flies with heritage into the search for amazing sound at a price that mere mortals can afford.
The Memory Boy uses the Deluxe Memory Man as a base, expanding upon it with additional modulation features and an optional Expression Pedal input allowing external control over Delay Time or Modulation Rate.
The Memory Boy carries the performance heritage for warm analog delays and modulations that made its ancestors the go to legends that remain today. With two years in design, the focus was making the legend affordable to every musician while maintaining the character and artistic sounds that let you stand apart.
All analog delay with Feedback
Up to 550 ms delay time
Selectable Chorus or Vibrato modulations rates
Choose between triangle or square modulation waveforms
Expression pedal control of delay time or modulation rate (expression pedal extends the range of modulation rate)
True Bypass
Power adapter included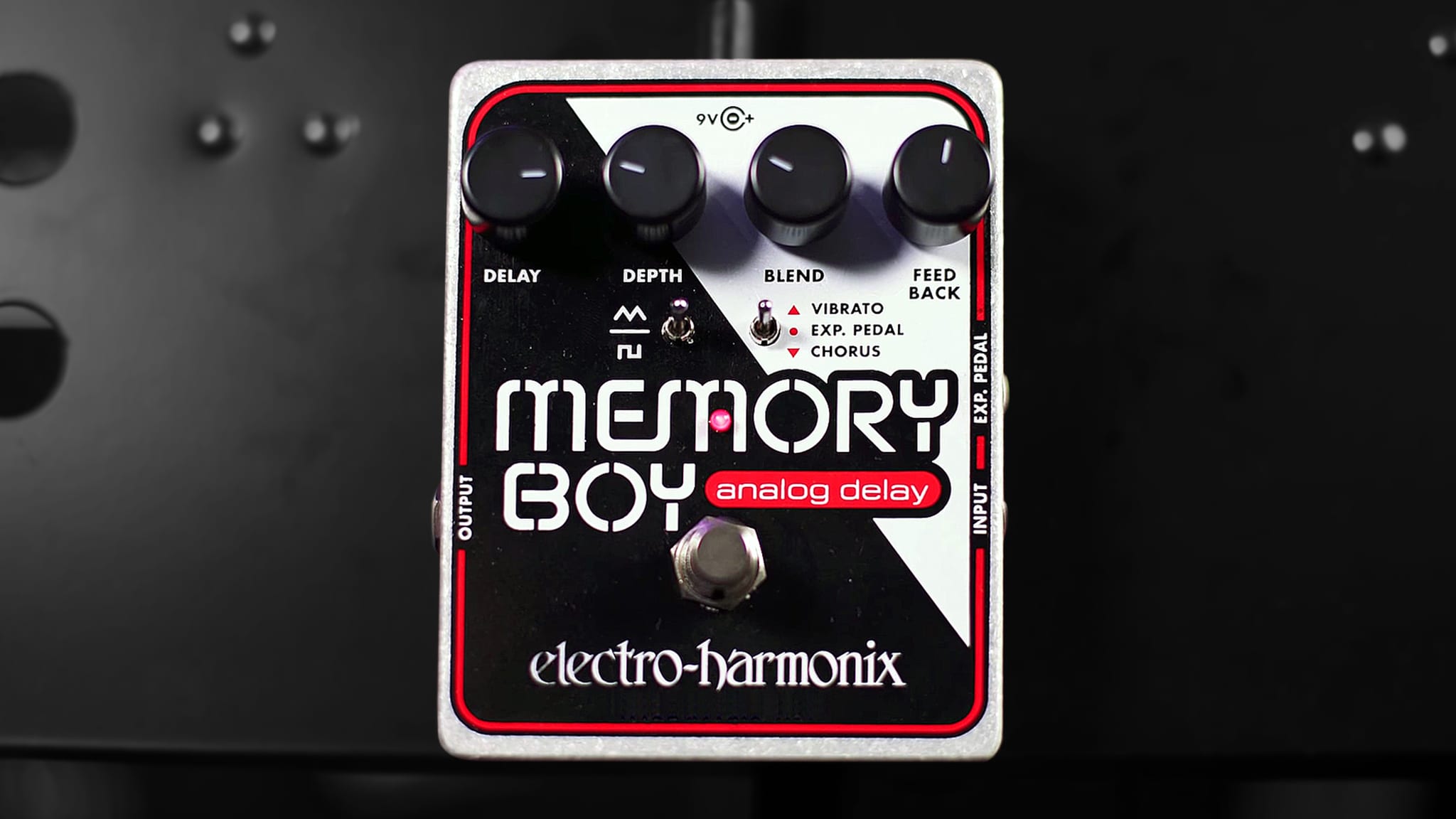 DELAY KNOB
Controls the delay time.
DEPTH KNOB
Sets the amount of modulation that is applied to your delayed signal.
BLEND KNOB
The BLEND knob is a wet/dry control allowing you to vary the mix between direct and delayed signals.
FEEDBACK
Controls the amount of signal that is circulated from the output of the delay block to its input.
TRIANGLE / SQUARE TOGGLE SWITCH
Sets the shape of the analog modulation waveform.
FOOTSWICH AND STATUS LED
When the status LED is lit, the Memory Boy is in effect mode. The footswitch toggles between effect and true bypass modes.
INPUT JACK
Connect the output of your instrument or another effects pedal to the INPUT jack.
EXP. PEDAL JACK
Allows the user to control the delay time or modulation rate with an optional expression pedal or control voltage.
OUTPUT JACK
Connect the output to the input of an amplifier or another effects pedal.
CHORUS, VIBRATO & EXP. PEDAL TOGGLE SWITCH
This three position, dual function toggle switch has two jobs: it sets the rate of modulation and chooses the parameter for the expression pedal to control.
"Unparalleled functionality, endless versatility, solid construction."
–Gear Diary