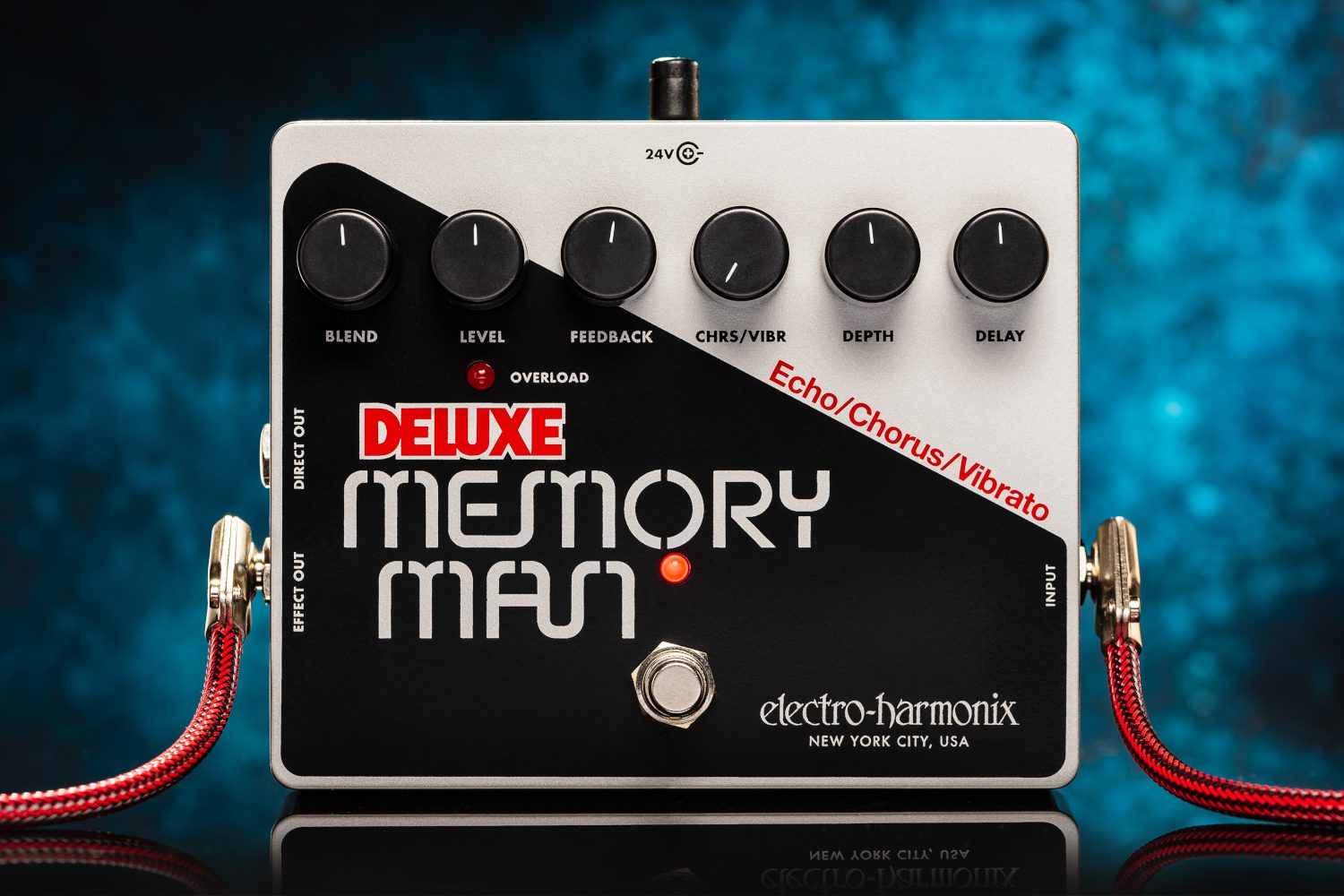 Deluxe Memory Man
Analog Delay / Chorus / Vibrato
Nothing can compare to the organic sound of analog delay, and no one does analog like the Deluxe Memory Man — the most in-demand analog delay ever built!
$250.90
Sound Clips
Analog Delay with Vibrato
Experience the warmth of analog delay. Up to 550ms of vibrant echo that rivals tape delay; lush, spatial chorus and haunting vibrato are just a few of the treats in the Memory Man's sonic schmorgasbord! Analog warmth that renders digital delay obsolete – the EHX Deluxe Memory Man echo with chorus/vibrato!
True bypass
Super organic analog delay with blend, feedback and delay time controls
Selectable sweet analog chorus and vibrato with depth control
Analog input gain control
Power adapter included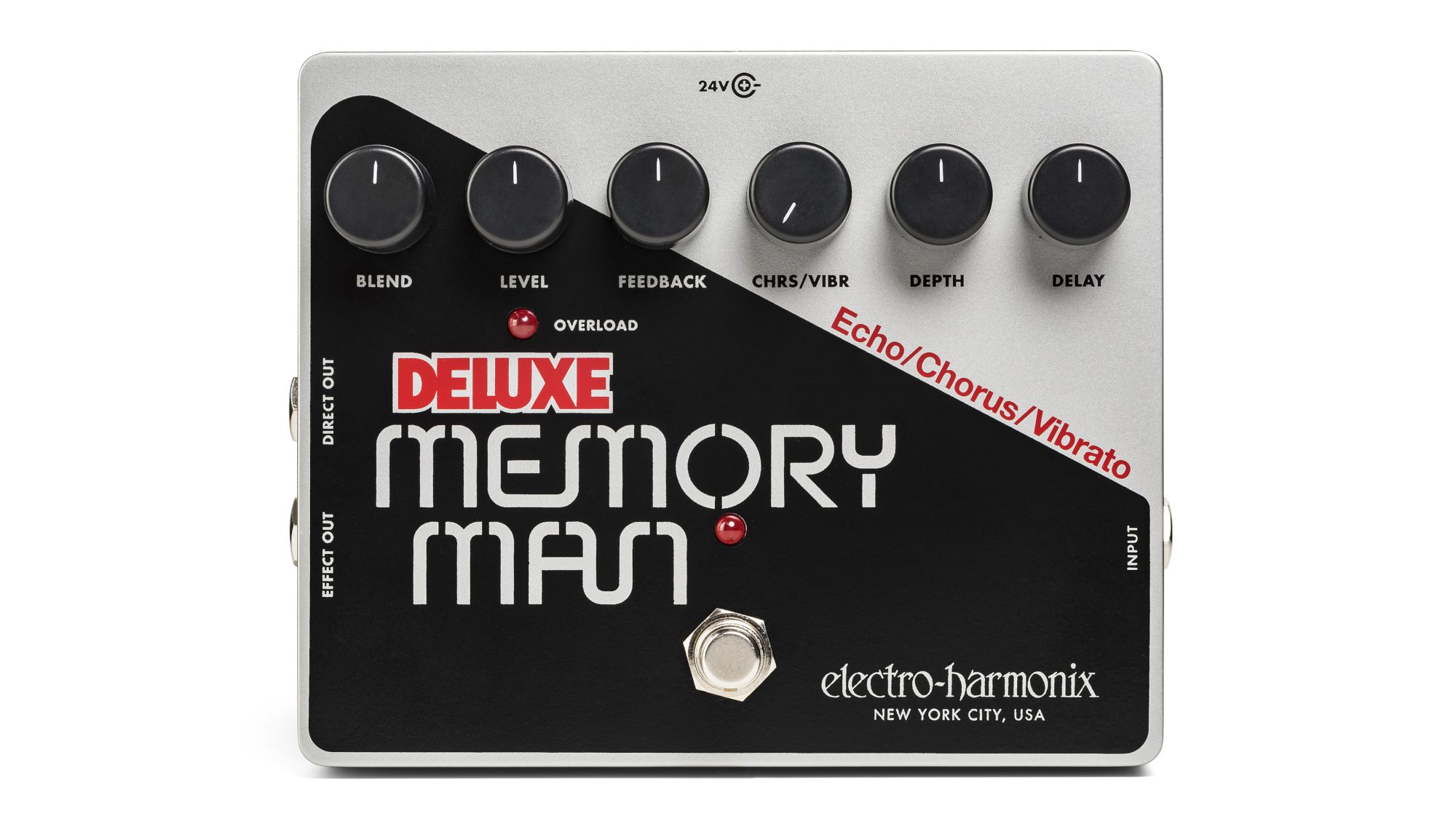 BLEND KNOB
Control the mix of direct and delayed signals.
LEVEL KNOB
Sets the level.
FEEDBACK KNOB
Provides delay repeats, or multiple echoes.
CHORUS/VIBRATO KNOB
Introduce a modulation in the delay time: slow for chorus, faster for vibrato.
DEPTH KNOB
Controls the amount of chorus/vibrato.
DELAY KNOB
Control the time between direct and delayed signals, and between the repeats when feedback is used.
BYPASS FOOTSWITCH
Toggle the between effect mode and bypass.
INPUT JACK
This ¼" jack is the audio input.
EFFECT OUTPUT JACK
Sends the mix set by the blend control.
DIRECT OUT JACK
Outputs the signal present at the input jack.
"Loaded with lush spatial chorus and haunting vibrato this stompbox adds a whole palette of tonal colors to your sound-shaping arsenal."
–Ultimate Guitar