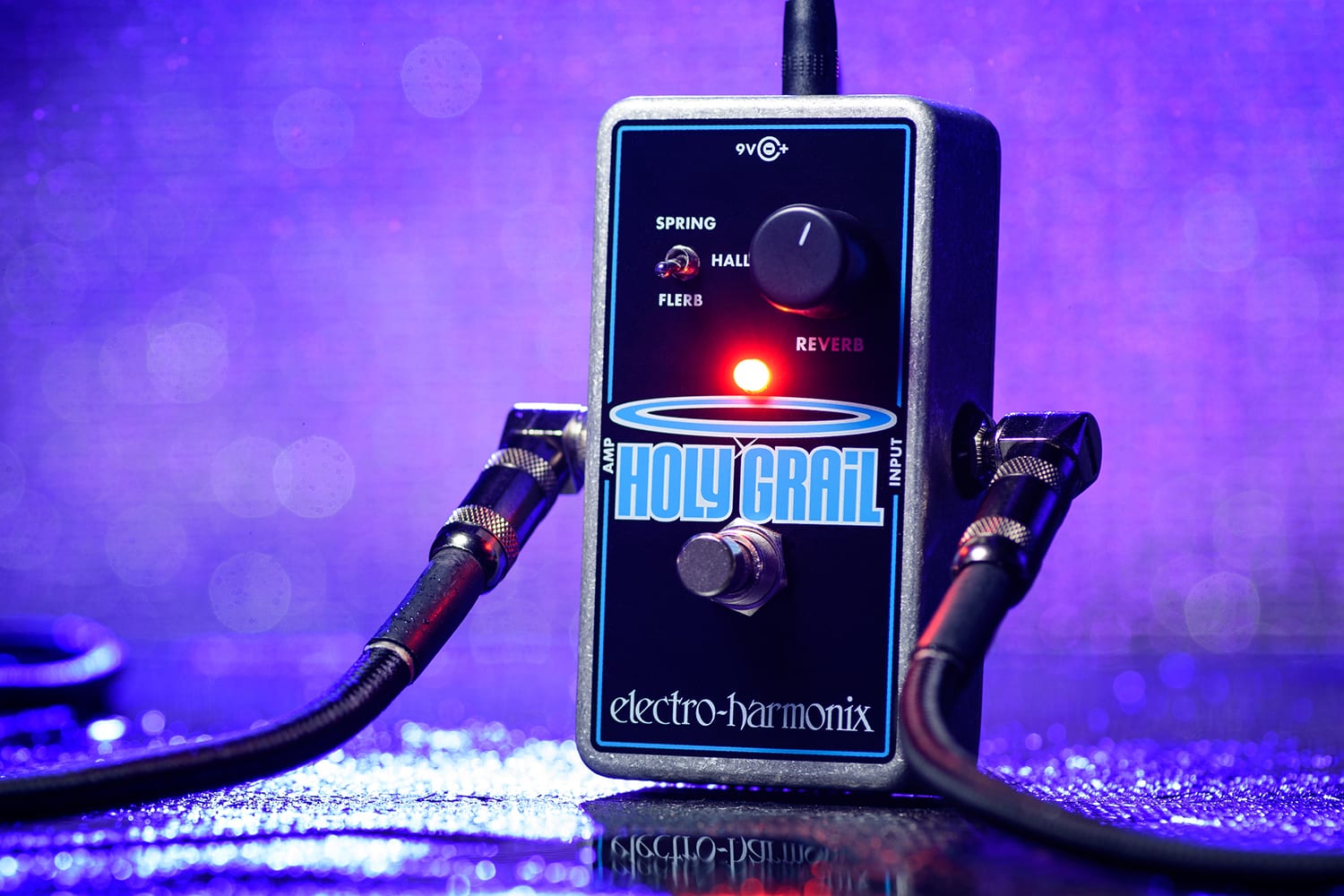 Divine reverb for mere mortals!
$137.90
Down from the heavens comes the EHX Holy Grail, a compact digital reverb guitar pedal that is priced so low thou shalt not covet thy neighbor's reverb tank any longer. The Holy Grail will make you a believer with its emulation of classic Spring reverb so faithful that even Dick Dale couldn't tell the difference. Next, get lost in the lush spaciousness of the Hall reverb and ask yourself, how did they fit Notre Dame into such a small package?" Finally, reach enlightenment with the haunting Flerb.
Simply the finest ""spring"" reverb available
Smooth ""hall"" reverb tailored to the guitar
Flerb combines flanging with spatial reverb for a unique ethereal sound
Power adapter included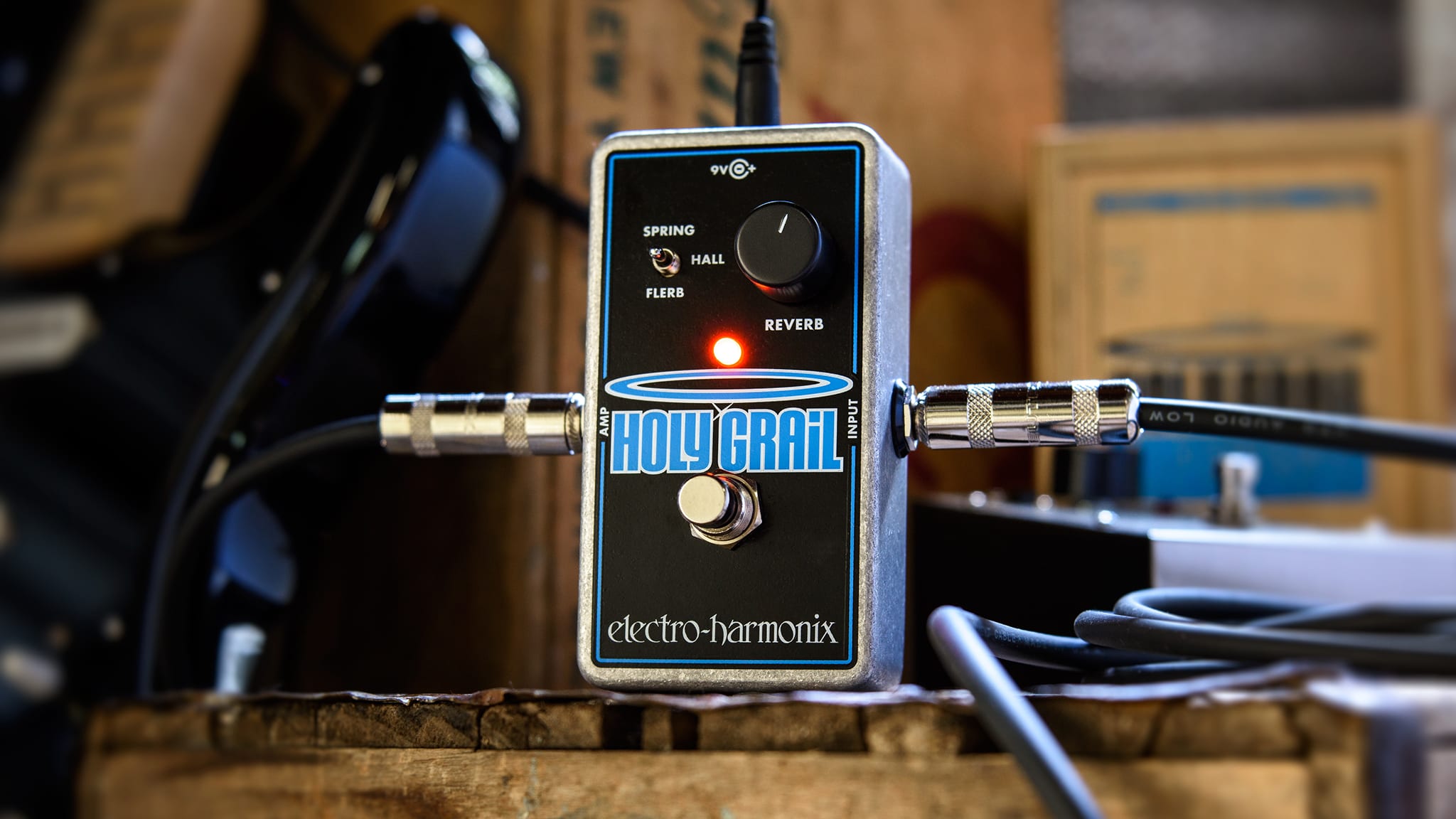 REVERB SELECTOR SWITCH
Select SPRING, HALL or FLERB reverb.
REVERB KNOB
Acts like a Wet/Dry control.
FOOTSWITCH
Engages and disengages the effect.
INPUT JACK
This is the audio input.
AMP JACK
This is the audio output.
"Overall, the Holy Grail is one of the best reverb pedals we've tried. And it's bargain-priced compared to most others, which don't give nearly the same authentic spring reverb sound."
–Vintage Guitar