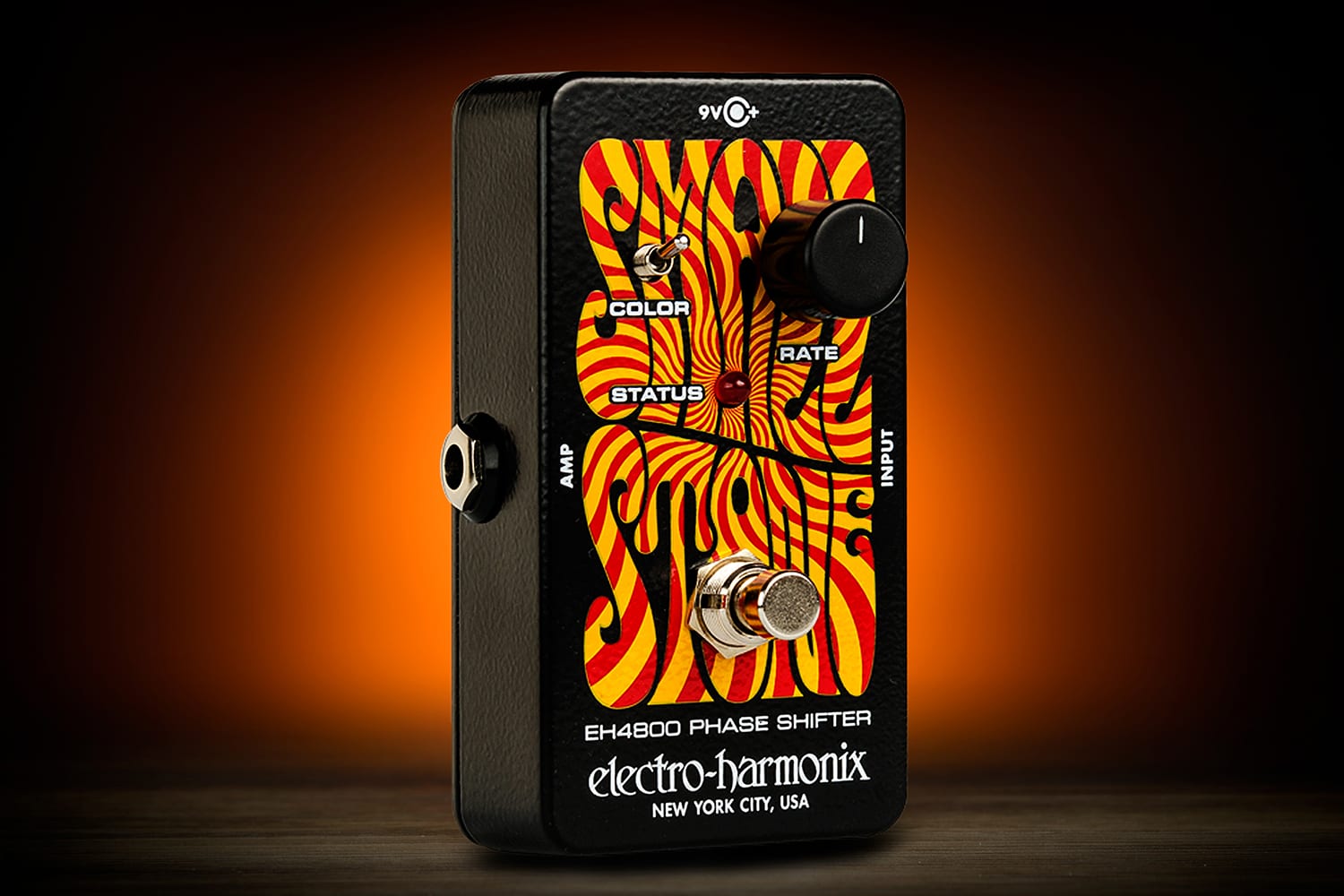 Small Stone
Analog Phase Shifter
Get the sound that made the Classic 1970 Small Stone famous!
$83.50
The EHX Small Stone Phase Shifter generates thick sweeping phase shifting with liquid transparency. Feedback color control adds a tingling swirl. Blues players dig the Stone's rapid rotating speaker effect. Country players add tasty seasoning to their chicken pickin'. Metal-heads dig its jet plane swoosh.
Variable rate control allows slow and smooth to rapid edge frequency sweeps
Color switch turns up the feedback for a more pronounced phase shifter effects
Tough and compact die-cast chassis
9V battery included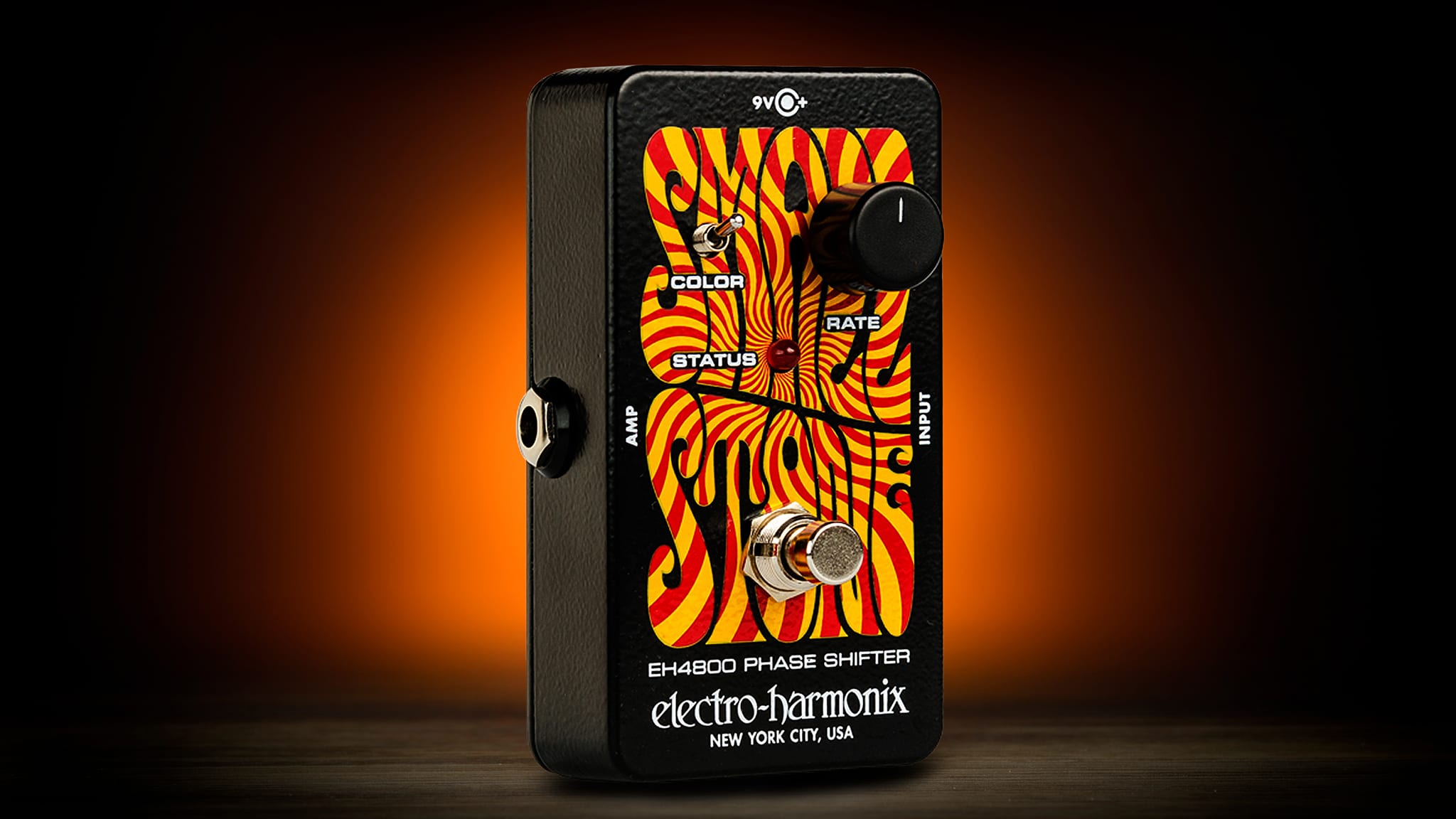 COLOR SWITCH
Changes the sound of the phase shift between a full and robust phase shift in the DOWN position to a more pronounced instance phase shift in the UP position.
RATE KNOB
Adjusts the speed of the phasing sweep.
FOOTSWITCH
Toggle between effect and bypass mode.
INPUT JACK
This is the audio input.
AMP JACK
This is the audio output.
"The best things do come in small packages."
–MusicRadar
Related Gear