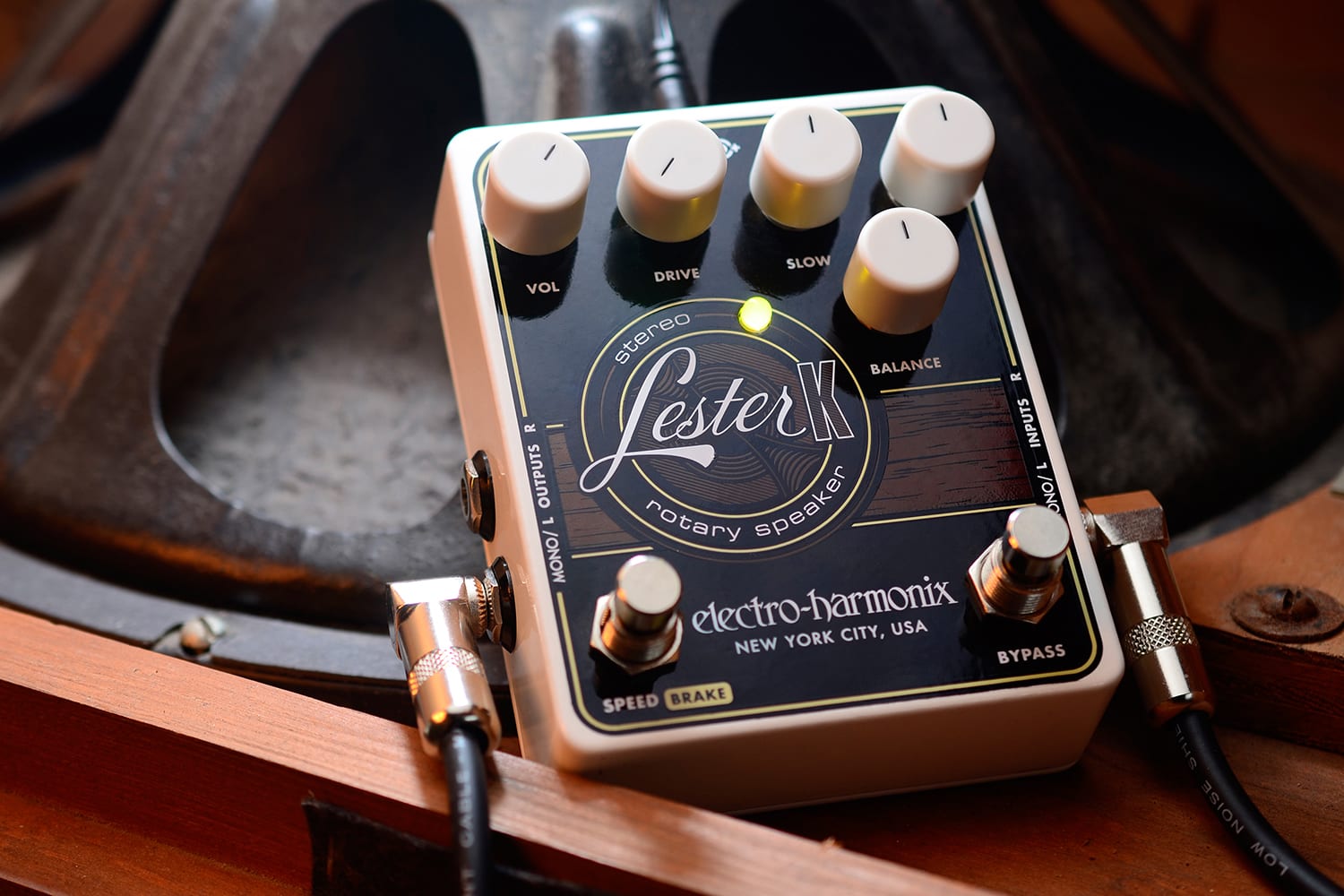 Lester K
Stereo Rotary Speaker Emulator
Rotary speaker emulation at its finest!
$217.70
The EHX Lester K uses stereo outputs to provide a lush, realistic sound with either stereo or mono inputs. Tube-style overdrive is variable and the speaker balance can be fine-tuned. Switch between adjustable Fast and Slow modes to achieve that iconic sound when the big cabinet ramps up to speed and down.
Lush rotary speaker emulation
Stereo/mono in/out
Tube emulated overdrive
Adjustable Fast and Slow modes
Classic rotary speaker speed up and down
High quality buffered bypass
Power adapter included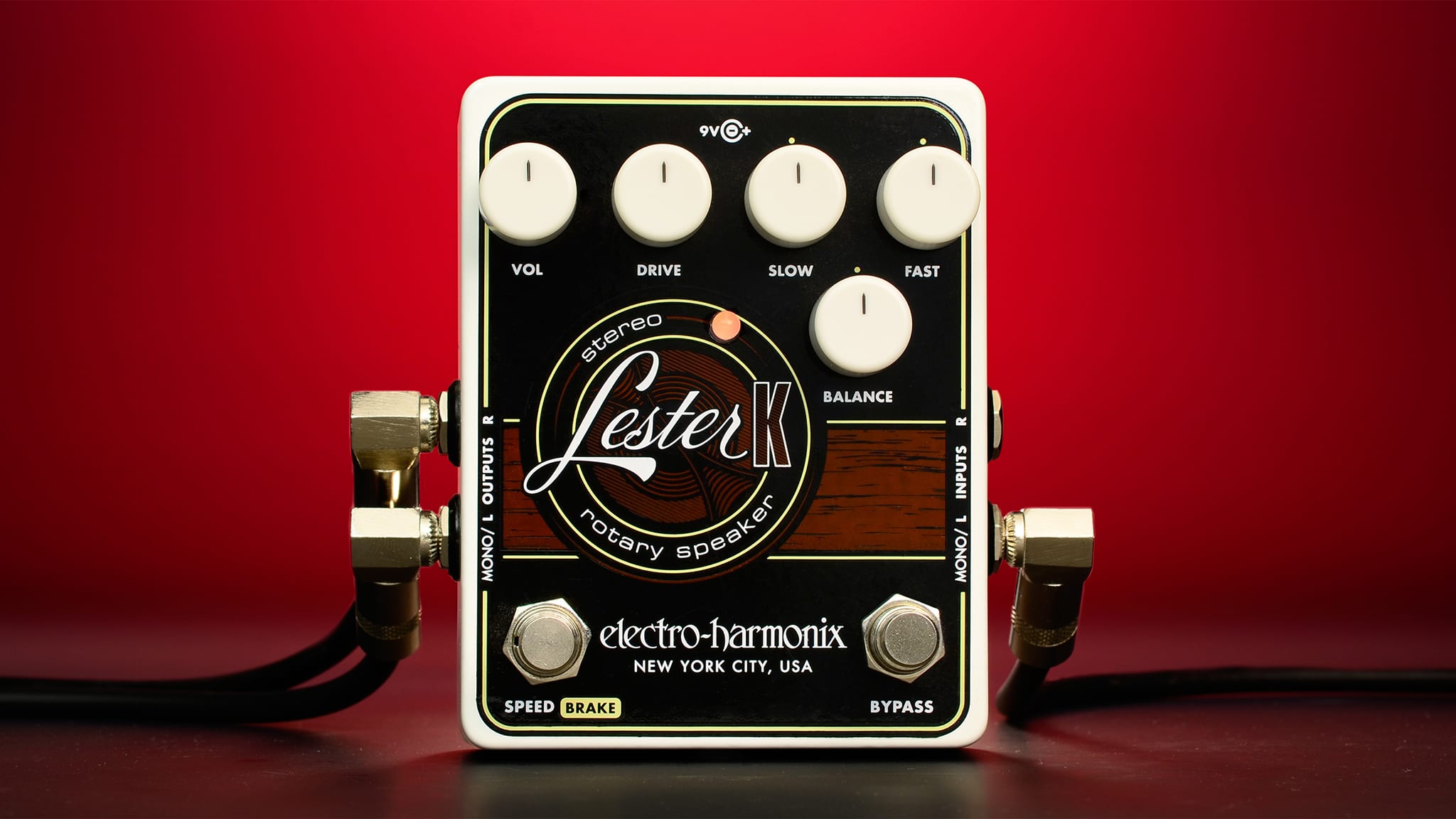 VOL KNOB
Controls the output volume.
DRIVE KNOB
Controls the amount of overdrive, simulating the tone of an overdriven rotary speaker cabinet's tube amplifier.
SLOW KNOB
Varies the speed of the rotating speaker effect in SLOW mode.
FAST KNOB
Varies the speed of the rotating speaker effect in FAST mode.
BALANCE KNOB
Controls the mix between the simulator's low-frequency rotor and high-frequency horn.
SPEED/BRAKE FOOTSWITCH
Selects the speed mode of the LESTER K.
BYPASS FOOTSWTICH
Selects bypass or effect mode.
MONO/L AND R INPUT JACKS
The LESTER K can be used with either mono or stereo inputs. The input jacks are labeled MONO/L and R.
MONO/L AND R OUTPUT JACKS
Connect these jacks to two separate amps or inputs on a mixing board.
"There's a pleasant presence that the Lester K adds, making it one of the most authentic sounding rotary speaker simulators on the market."
–Harmony Central