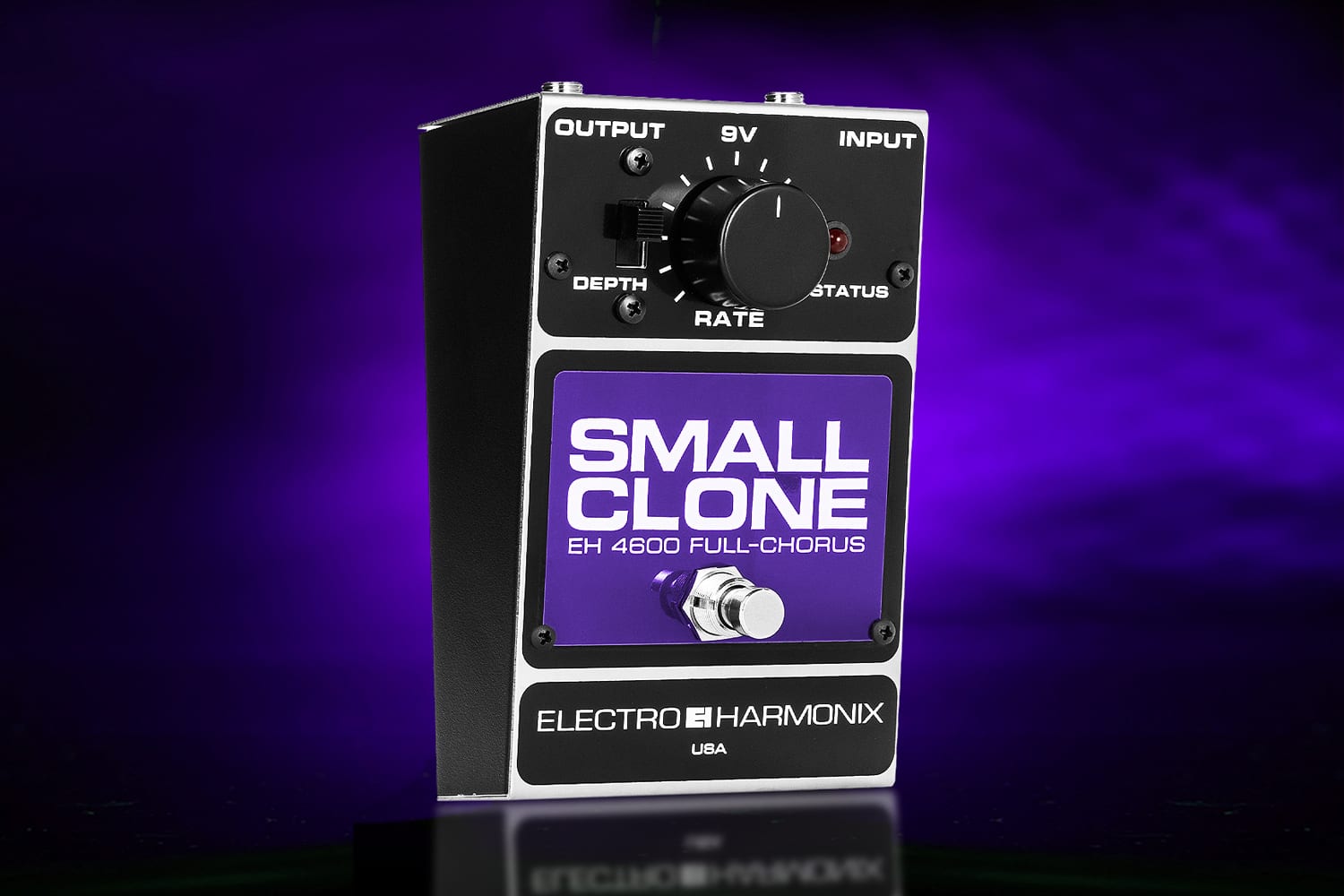 Small Clone
Analog Chorus
The finest analog chorus!
$107.00
The EHX Small Clone Chorus is a reissue of the classic analog chorus pedal popularized by Kurt Cobain. Depth and Rate controls create the finest sounds, from clear, rich and dimensional to warm pulsating warbles.
True bypass
9V battery included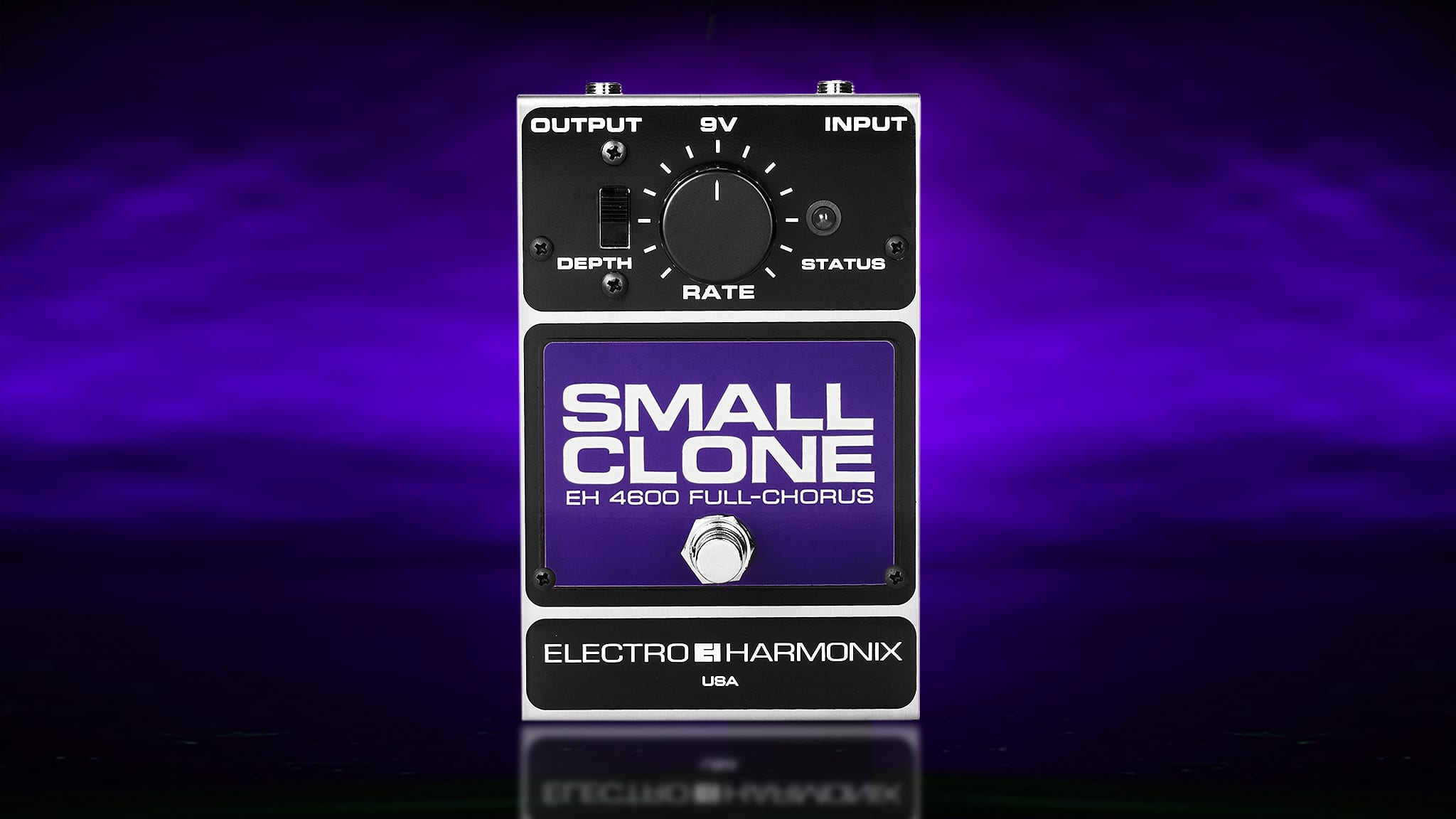 DEPTH SWITCH
Controls the amount of frequency change that occurs in the altered signal.
RATE KNOB
Controls the rate of alteration between raising and lowering the frequency.
FOOTSWITCH
Engages and disengages the Chorus effect.
INPUT JACK
This is the audio input.
OUTPUT JACK
This is the audio output.
"This is a lush chorus Reissue of the affordable analog chorus pedal popularized by Kurt Cobain. Depth and Rate controls create the finest analog chorus sounds, from clear, rich and dimensional to warm pulsating warbles."
–Ultimate Guitar