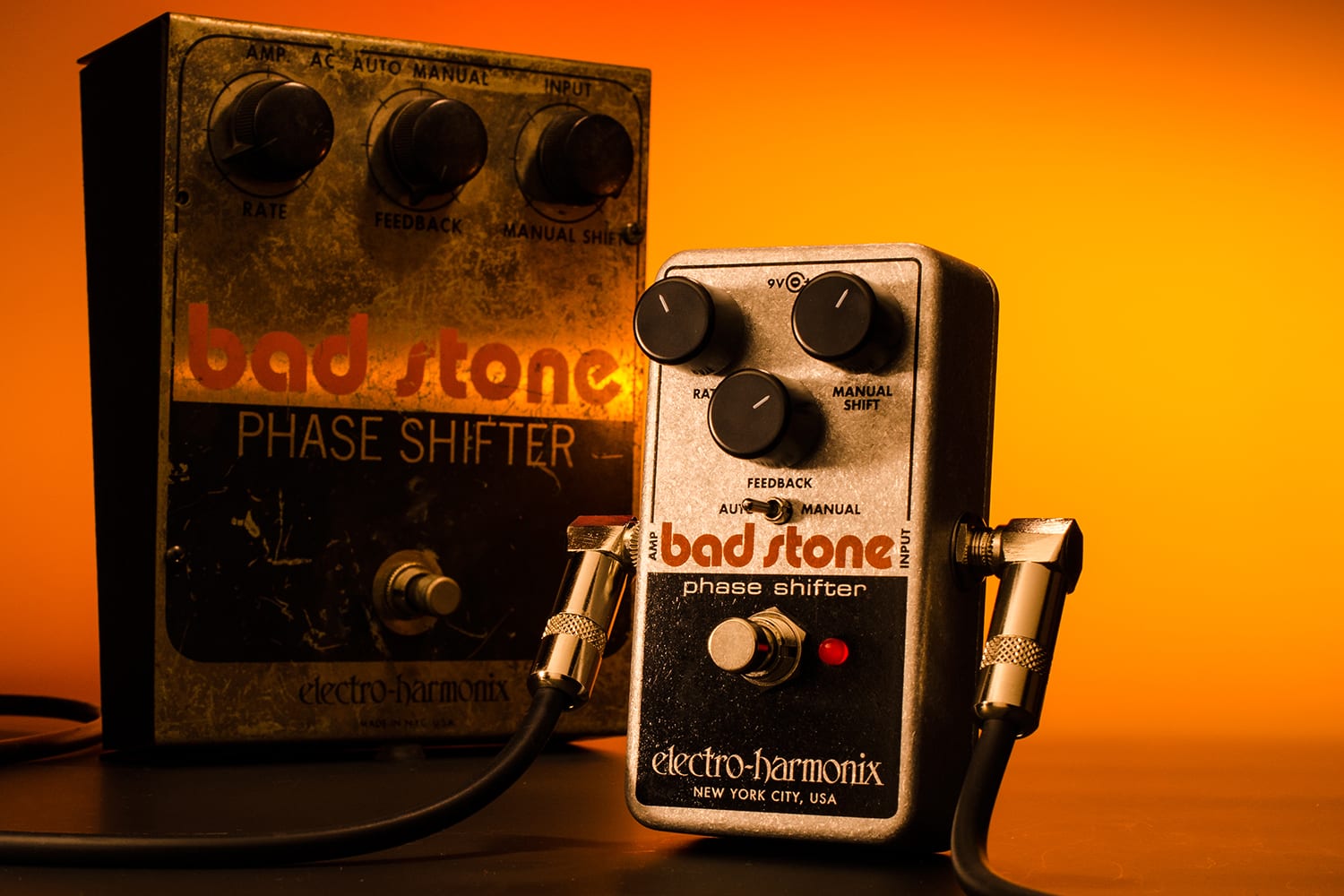 The original six-stage phase shifter with variable feedback and vintage vibe!
$88.90
Sound Clips
Manual Shift with Distortion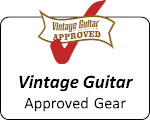 The legendary EHX Bad Stone Phase Shifter resurrected! With prices of 1970's vintage Bad Stones soaring, now is your chance to get a reissue that is faithful to the original circuit design and three-knob control layout, but features up-to-date enhancements for the modern player. The Bad Stone delivers an incredible six stages of phase shifting plus a manual mode that lets the player freeze the phase. Its Rate knob controls the phase shifting speed which goes from a very slow swoosh to a rapid, oscillating warble. Feedback determines the depth of the phase effect and a toggle switch lets the user select Auto or Manual modes.
A faithful reincarnation of the legendary 1970s Bad Stone with carefully selected updates for the modern player
The Bad Stone was the first phase shifter to employ variable feedback and features an awesome six stages of phase shifting
Manual Shift mode that lets you freeze the phase
Compact, rugged die-cast package
True bypass switching for maximum signal path integrity
Effect status LED
9V battery included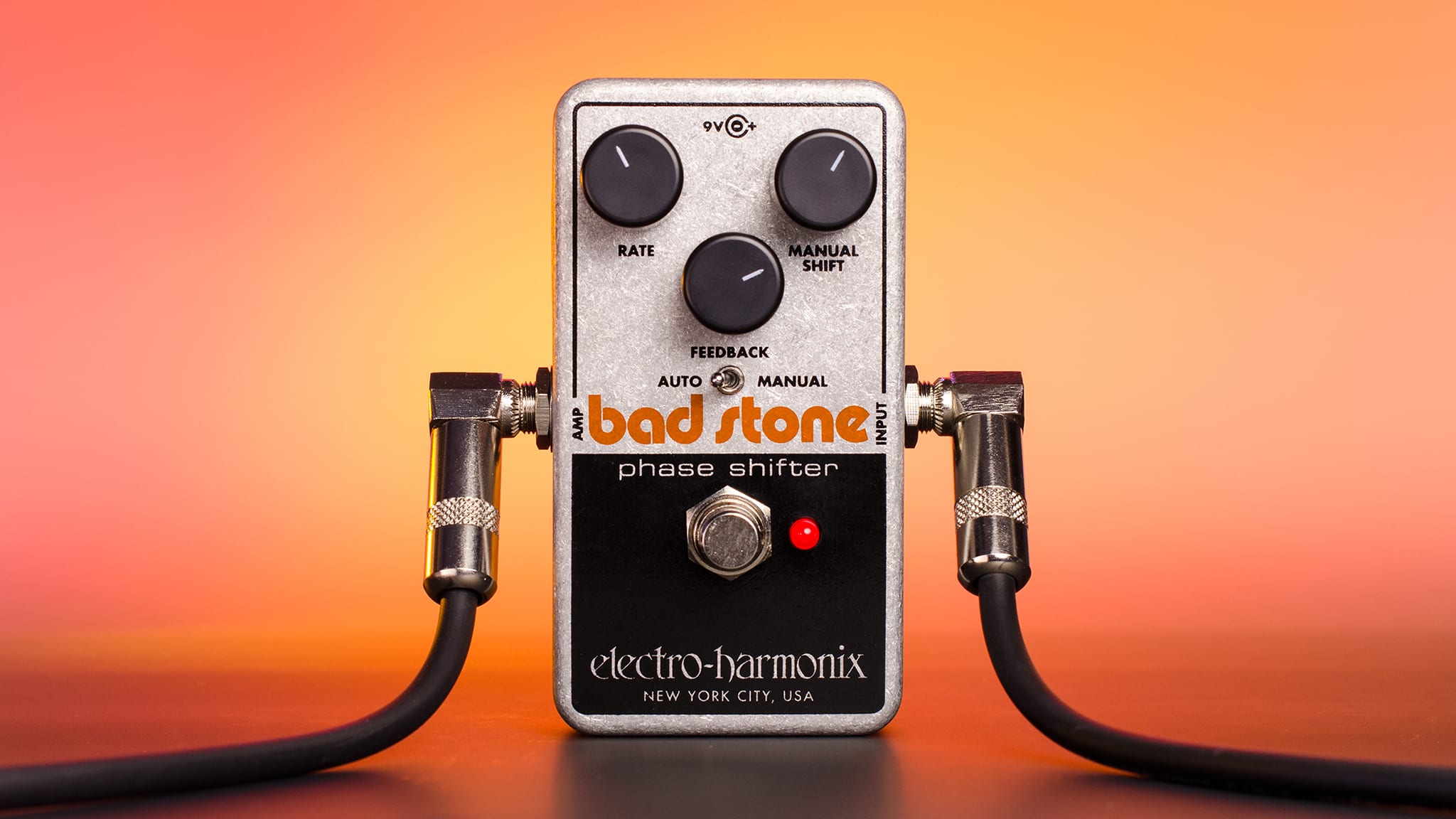 RATE KNOB
Controls the Bad Stone's modulation speed by setting the frequency of the internal low frequency oscillator (LFO).
MANUAL SHIFT KNOB
Sweeps through the phase shifter's range, creating a sort of "cocked wah" sound.
FEEDBACK KNOB
Controls the amount of signal fed back from the output of the phase shifter circuit into the input of the phase shifter circuit.
AUTO/MANUAL SWITCH
In AUTO mode the Bad Stone's LFO modulates the phase shifter. In MANUAL mode the LFO is disconnected and the MANUAL SHIFT knob sweeps through the full range of the phase shifter.
BYPASS FOOTSWITCH
Press the BYPASS Footswitch to toggle the Bad Stone between Bypass and Effect mode. The status LED lights when in Effect mode.
INPUT JACK
This ¼" jack is the audio input of the Bad Stone.
AMP JACK
This ¼" jack is the audio output of the Bad Stone.
"A powerful and intriguing sonic tool at a great price."
–Premier Guitar
Related Gear