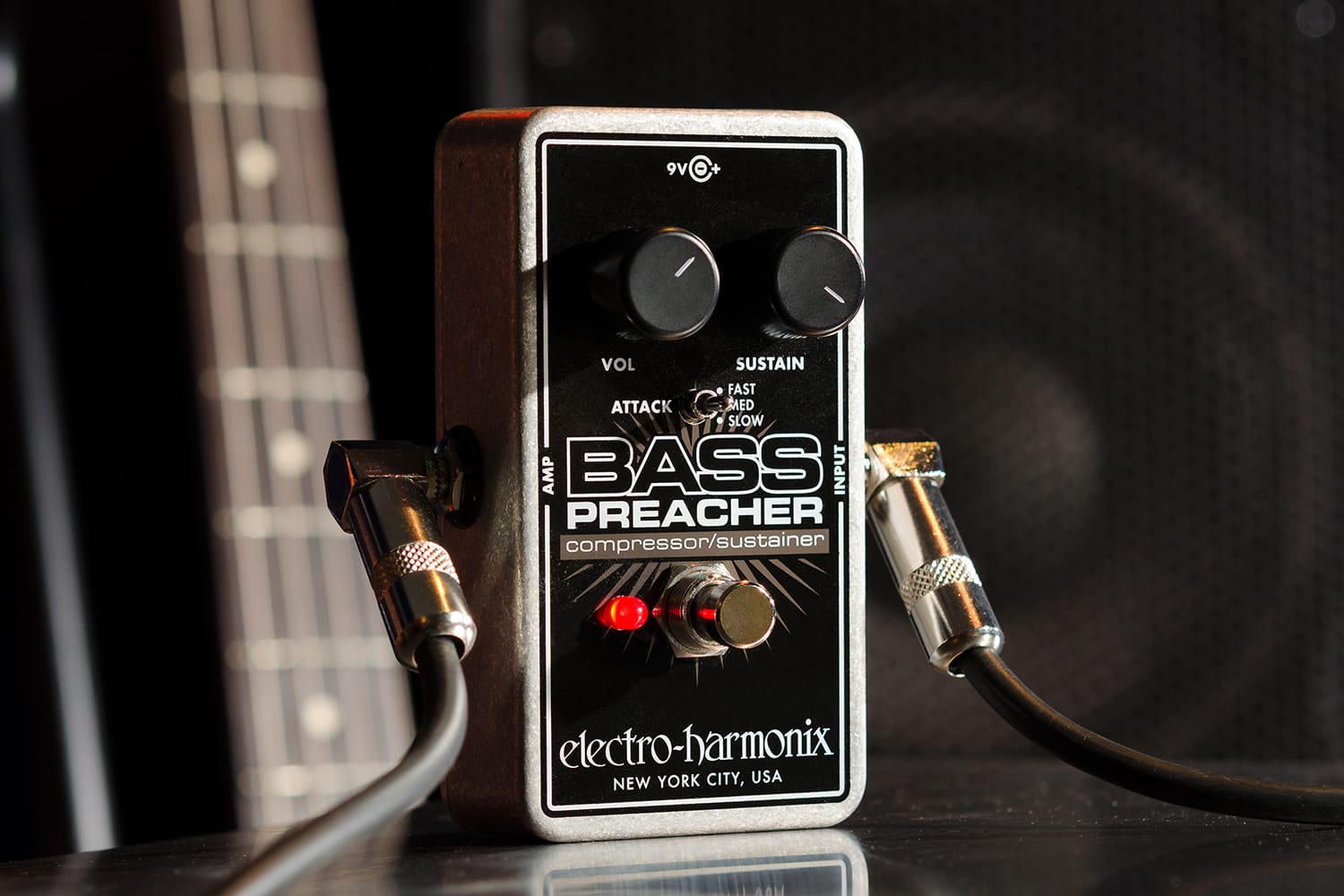 Bass Preacher
Compressor / Sustainer
Subtly transform the dynamic qualities of a bass guitar or take them to the extreme!
$101.60
Bass guitars possess a huge dynamic range and produce powerful low frequencies. Designed for and by bassists, The EHX Bass Preacher compressor/sustainer features fully adjustable controls that can subtly transform the dynamic qualities of a bass guitar or take them to the extreme. From transparently leveling out notes so they sit in a track to creating an intensely squashed sound, the Bass Preacher helps spread the gospel of great bass tone!
Compact compressor designed especially for bass guitar
Input sensitivity ranges from -10 dBu to +2 dBu making it a perfect fit for both passive and active basses of varying output levels
Maximum gain reduction of 21 dB, with enough make-up gain to return your signal to full volume at maximum sustain (compression)
Attack toggle switch changes the timing of the onset of compression and provides three selectable settings: Fast, Medium and Slow
True bypass for maximum signal path integrity when in bypass mode
Tough, compact die-cast package
9V battery included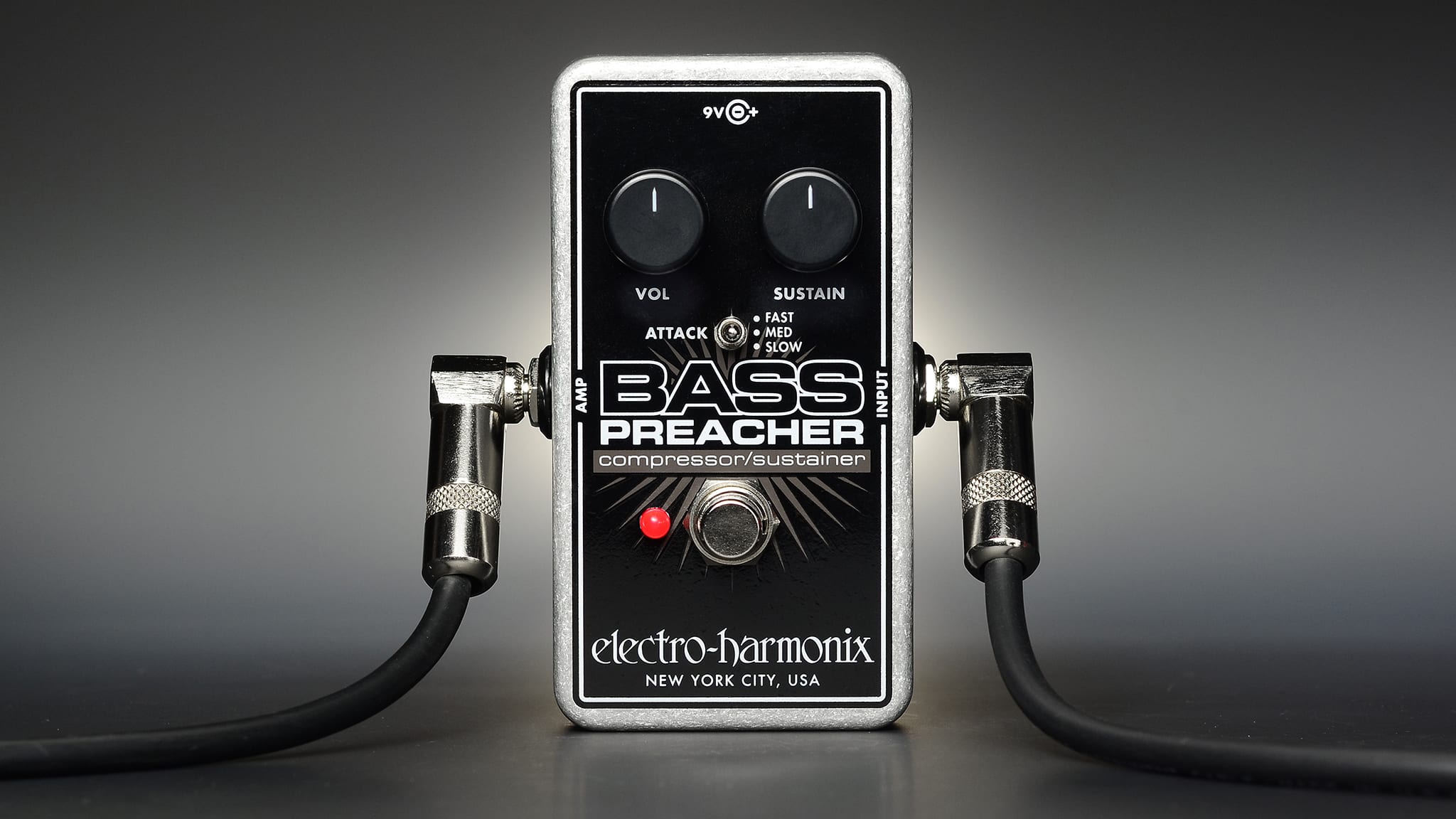 VOL KNOB
Use VOL to adjust the amount of makeup gain.
SUSTAIN KNOB
Turn SUSTAIN to set the amount of compression.
ATTACK SWITCH
Toggle ATTACK to set the timing of the attack/decay curve.
FOOTSWITCH AND STATUS LED
When the effect is engaged this red LED will illuminate. Press the footswitch to toggle between effect on and true bypass mode.
INPUT JACK
Plug your instrument or the output of another effects pedal into this ¼" jack.
AMP JACK
The AMP jack outputs the Bass Preacher's audio signal.
"Bass players interested in stompbox compression can make this work no matter their playing style."
–Tone Report