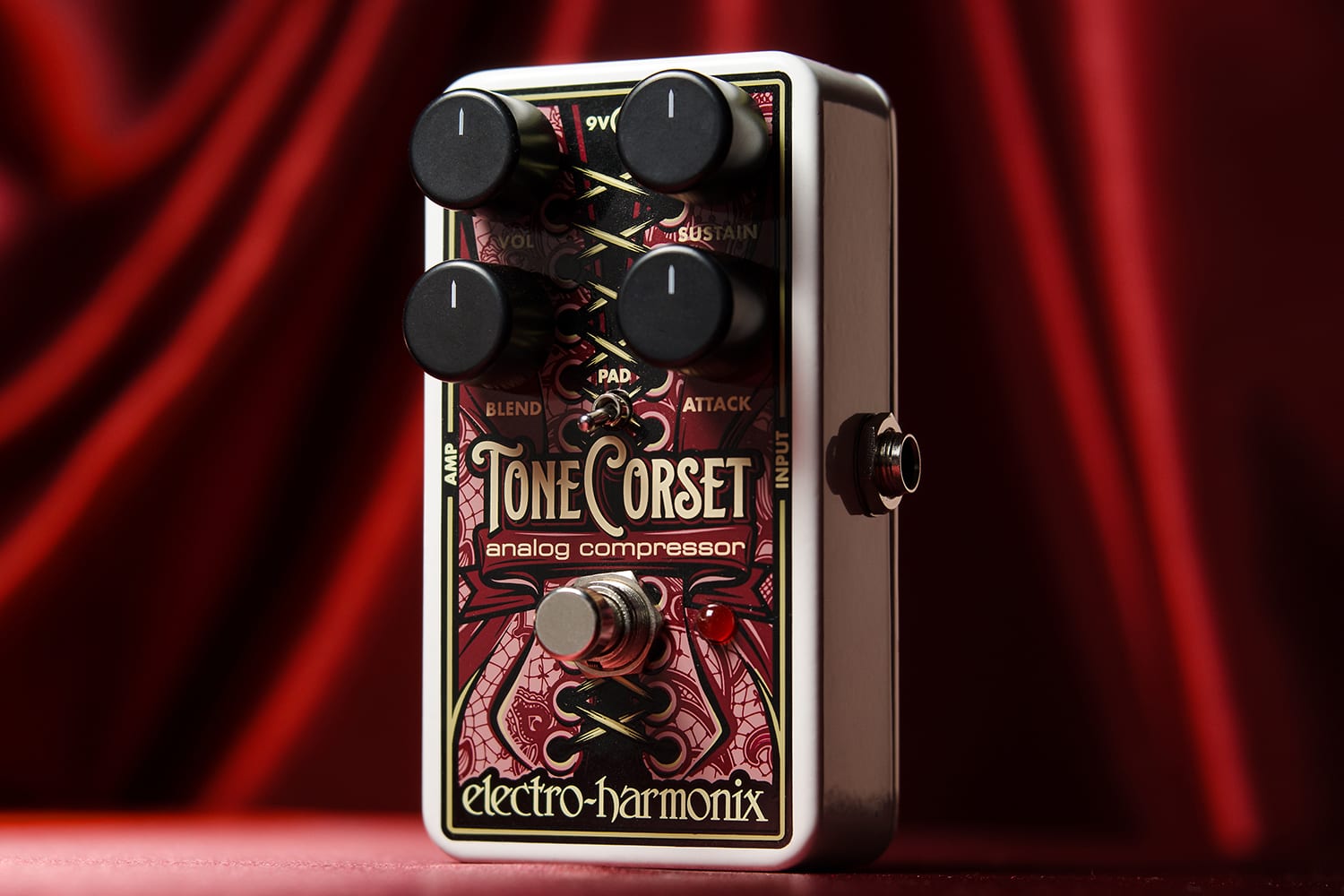 Tone Corset
Analog Compressor
A four-knob analog compressor that squeezes your guitar tone in all the right ways!
$103.40
Sound Clips
Adding Sustain to Light Overdrive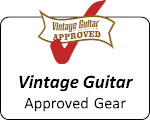 The EHX Tone Corset is a versatile analog compressor featuring a blend control to dial in the purfect amount of parallel compression. In addition to standard Volume and Sustain controls, an Attack control adjusts the response of the compression circuit for increased flexibility. From cowboy plunk to warm and transparent console tones, The Tone Corset fits around any player's style.
Mike Matthews says, "The Tone Corset is the funkiest analog compressor I ever heard on guitar!"
Four-knob design provides excellent control and gives the user the ability to precisely shape their instrument's dynamics
The Sustain knob controls the amount of compression applied to the guitar signal. As Sustain is turned clockwise compression and sustain increases
The Attack knob adjusts how quickly the compressor recovers. As Attack is turned clockwise the pedal's response is slower and more initial pick attack comes through
The Blend knob adjusts the mix of the dry and compressed signals. As Blend is turned clockwise the signals blends from 100% dry to 100% compressed
The Pad switch pads down the input signal to prevent undesirable distortion if the Tone Corset is used with high output humbuckers, bass guitar, etc.
True Bypass for maximum signal path integrity
9V battery included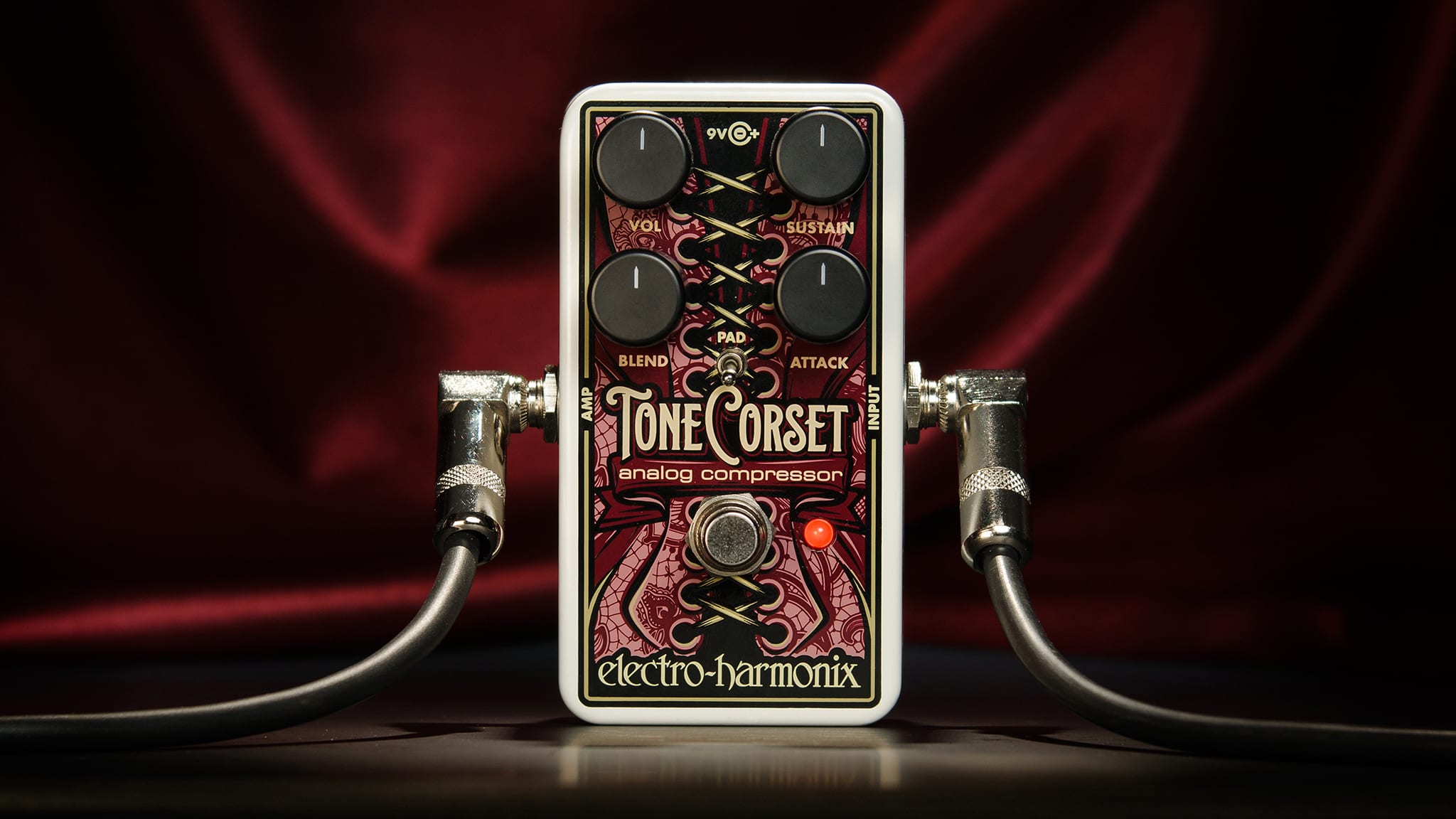 VOLUME KNOB
Adjusts the output level of the effect.
SUSTAIN KNOB
Controls the amount of the compression.
BLEND KNOB
Adjusts the mix of the dry and compressed signal set to the output.
ATTACK KNOB
Controls how quickly the compressor will recover.
PAD SWITCH
Pads down the input signal to prevent undesirable distortion.
BYPASS FOOTSWITCH & STATUS LED
The Footswitch selects whether the Tone Corset is engaged or in True Bypass mode. When the effect is engaged, the LED is lit.
INPUT JACK
The ¼" jack is the audio input for the Tone Corset.
AMP JACK
The ¼" jack is the audio out for the Tone Corset.
"The EHX Tone Corset squeezes in your guitar at all the right places for shapely sounds."
–MusicRadar