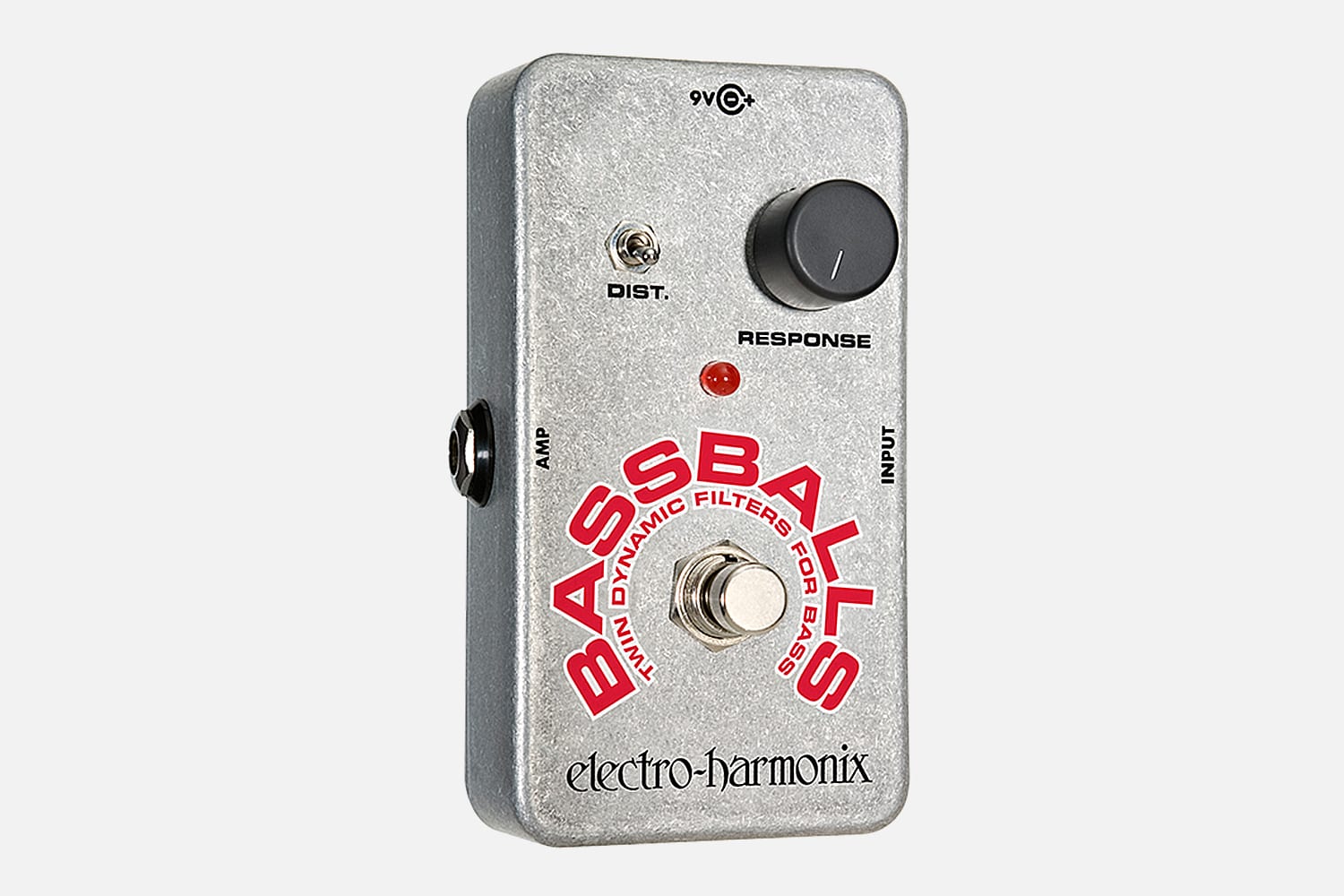 Bassballs
Twin Dynamic Envelope Filter
An envelope follower for bass players who want to be unique and funky!
$85.30
Sound Clips
Guitar Distortion Switch On
Twin tuned filters sweep your signal creating a unique vocal tone. Two narrow filters sweep your tones under control of the envelope, generating very unique vocal-like sounds.
True bypass
Tough and compact die-cast chassis
9V battery included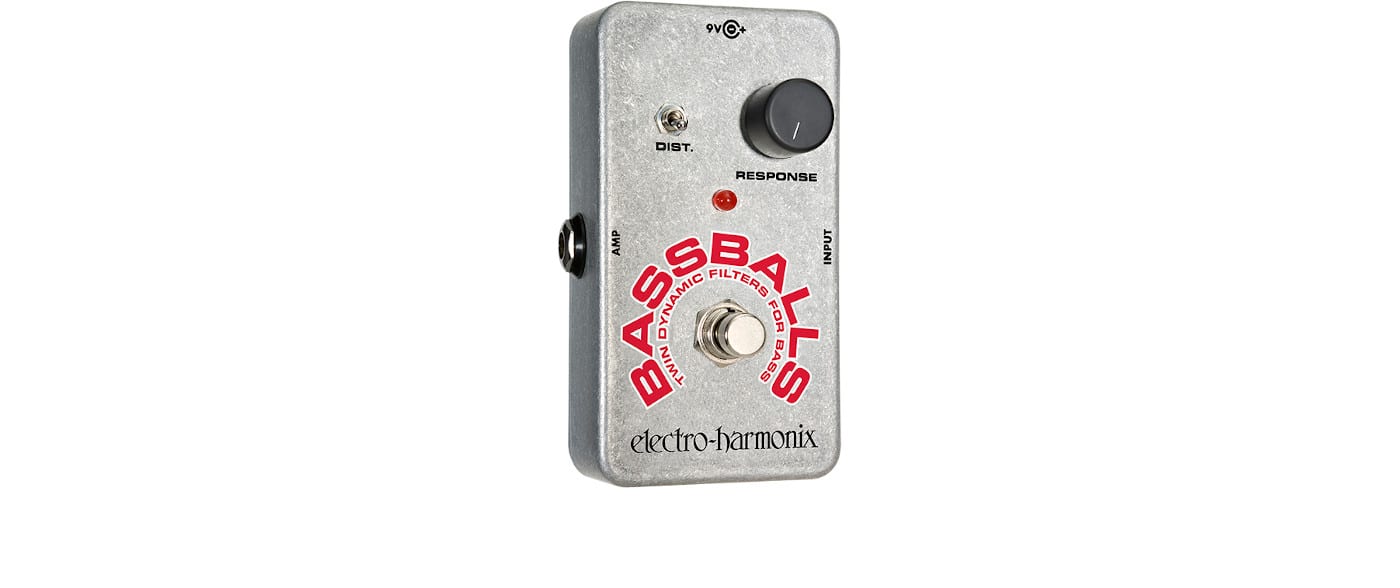 DIST. SWITCH
Introduces an additional harmonic enrichment that accentuates the filters' action.
RESPONSE KNOB
Serves as a volume control for the FUZZ, increasing in volume in the clockwise direction.
FOOTSWITCH & LED
The Status LED will light up when in effect mode. Use the FOOTSWITCH to toggle between effect and bypass mode.
INPUT JACK
Connect your instrument to the INPUT jack.
AMP JACK
Connect your amplifier to the AMP jack.
"With a Q that almost approaches a talk-box level of vowel reproduction, the Bassballs speaks for itself."
–Guitar World
Related Gear