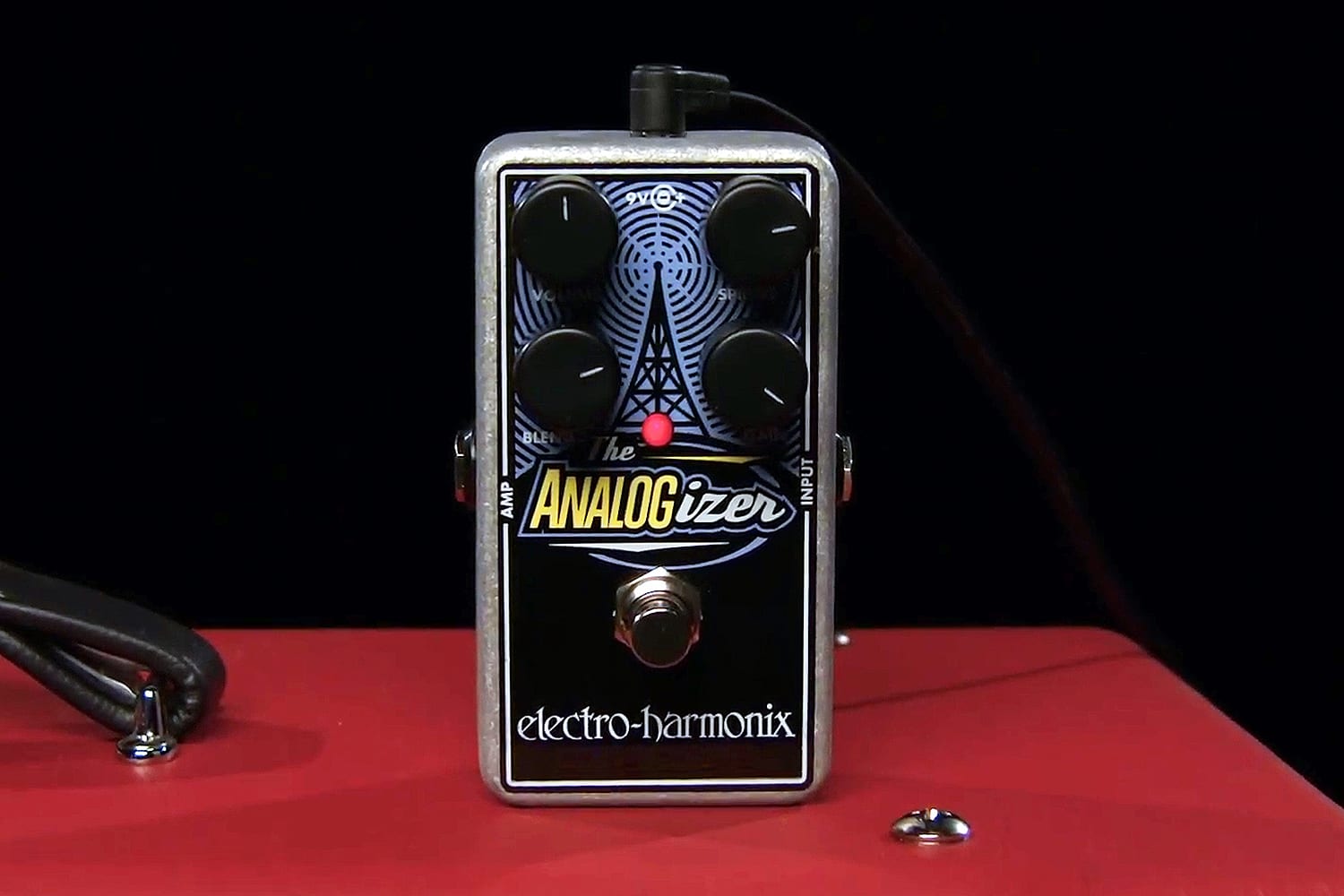 Envelope your digital signal in warm, analog tone!
$81.60
Sound Clips
Slide Overdrive with Spread
Coat your guitar in warm, organic tone. The EHX Analogizer thaws out digitally processed guitar, and gives you the sound and feel of an analog delay with the long delay times. Boost your solos with up to 26dB of gain. Fatten your sound. The Analogizer is the antidote to harsh and lifeless sounding digital pedals.
From 0 to 26db of input gain
The Analogizer's warmth can mask the harshness of the digital signal
Easy to balance for the right amount of analog
Punch in the analog signal with the footswitch
True Bypass
9V battery included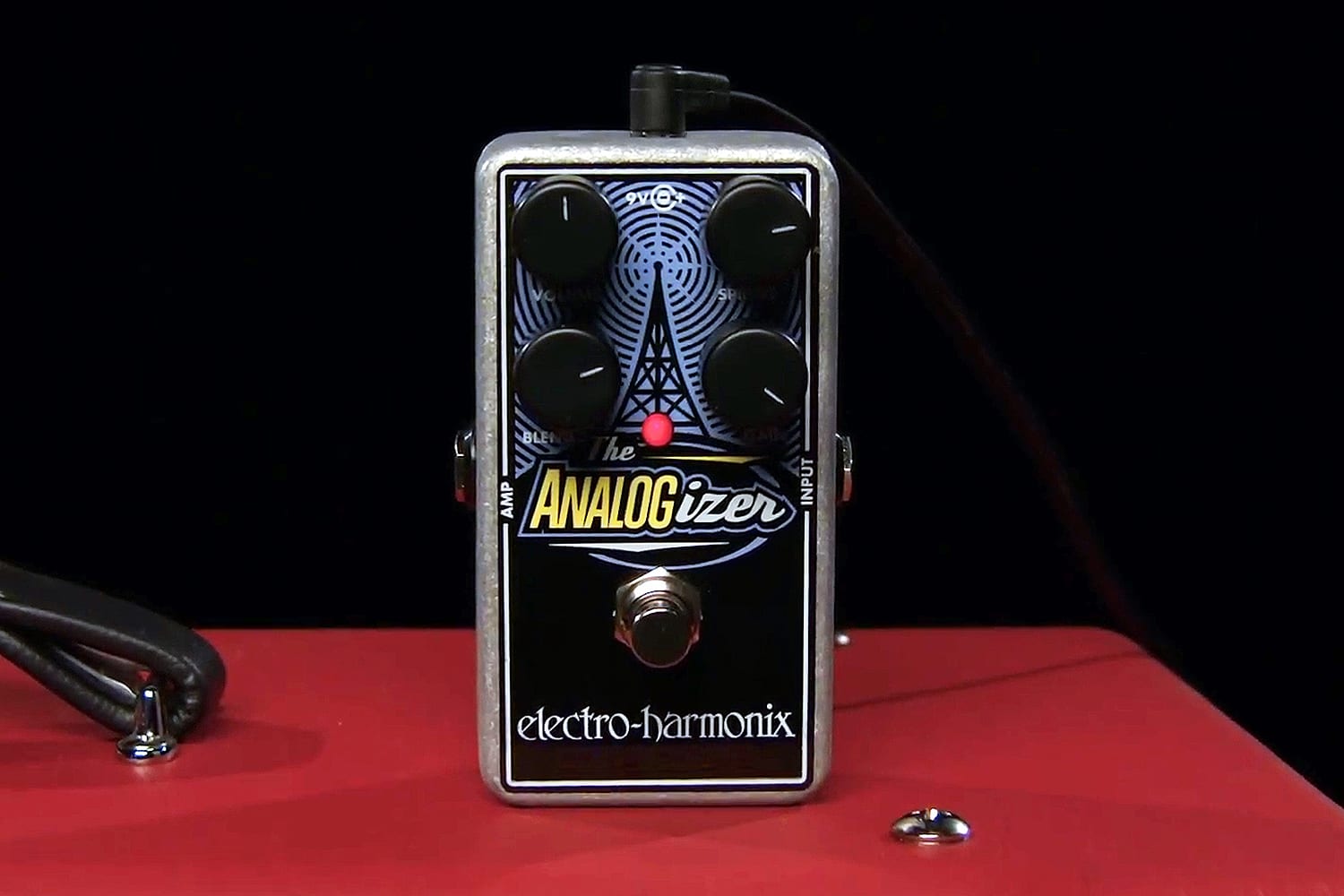 VOLUME
Controls the output level of the ANALOGIZER.
SPREAD
Controls the delay time of the ANALOGIZER.
BLEND
Varies the mix of direct and effected signals from 100% dry when set to counter-clockwise to 100% wet at full clockwise.
GAIN
Controls the input gain of your ANALOGIZER.
STATUS LED AND FOOTSWITCH
When the STATUS LED is lit, the ANALOGIZER is in effect mode. When the LED is off, the ANALOGIZER is in true bypass mode. Use the FOOTSWITCH to toggle between the two modes.
INPUT JACK
Connect the output of your instrument or another effects pedal to this jack.
AMP JACK
Connect the AMP jack to your amplifier input or the input of another effects pedal.
"If you're looking to warm up a rig that's populated with digital effects, the Analogizer is one of the best—and most inexpensive—ways to do it."
–Premier Guitar