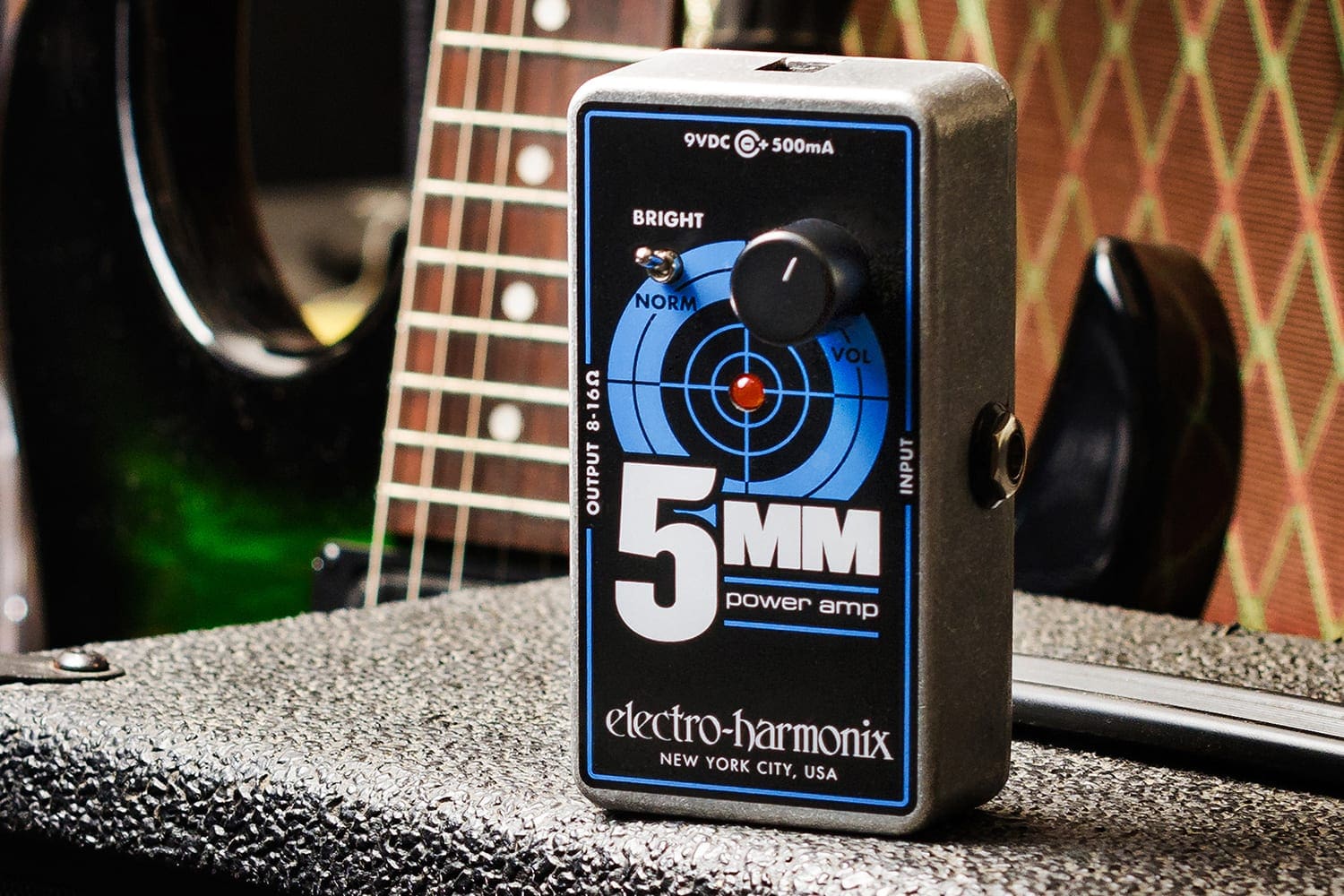 Pocket-sized power amp that's a great low-watt alternative to a traditional guitar amplifier!
$76.20
Sound Clips
With Preamp & Plate Reverb
Stacked OD, Delay & Reverb
The EHX 5MM Guitar Power Amplifier is a 2.5 watt power amp in a die-cast pedal enclosure which can be used as a low-watt alternative to a traditional guitar amplifier. It's super portable and perfect in playing situations where a high-powered amp is not required… like when you're mic'd on stage, in the studio or as a backup. It produces 2.5 watts so one of the cool things about it is that it doesn't take much to start getting some nice drive and saturation. Plus, it can be connected directly to any 8 ohm – 16 ohm speaker cabinet.
The 5MM is complete simplicity. It features a Volume control and a Bright switch which, when engaged, adds presence to the signal. Since it is a power amp, a preamp, overdrive pedal and, or an EQ in front of it will really let you dial in your tone, but it can be used by itself. The 5MM Power Amplifier also comes equipped with its own power supply.
2.5 watts of power
Connects directly to any 8 O – 16 O speaker cabinet
Volume control plus a Bright Switch which adds presence
Use it alone or with a dirt pedal, EQ and, or preamp for more tone shaping capabilities
Compact, ultra-portable and affordable
Power adapter included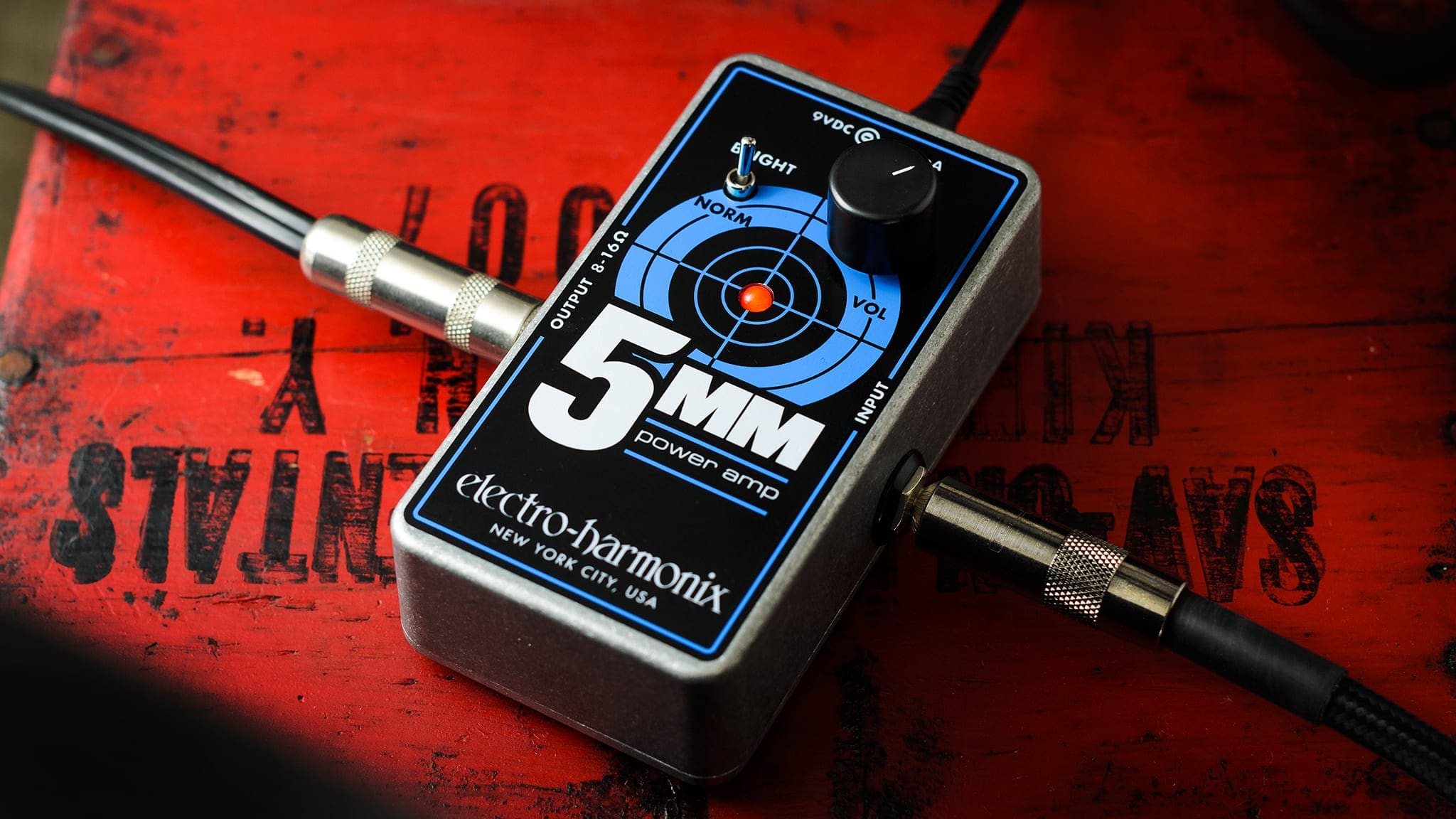 BRIGHT/NORM CONTROL
When engaged, the BRIGHT switch adds a subtle top boost or presence to your signal. When in the NORM position, the top boost is defeated.
VOLUME CONTROL
This knob controls the volume or loudness of the amplifier.
INPUT JACK
Plug the output of your guitar, effects pedals or any other instrument into the INPUT jack using a standard ¼" instrument cable. The input impedance presented at the INPUT jack is 2 MΩ.
OUTPUT JACK
Connect the 5MM's OUTPUT jack directly to a speaker cabinet. 8 Ω – 16 Ω only.
"The 5MM is a fully functioning 2.5-watt power amp that's dead-simple to use."
–Premier Guitar