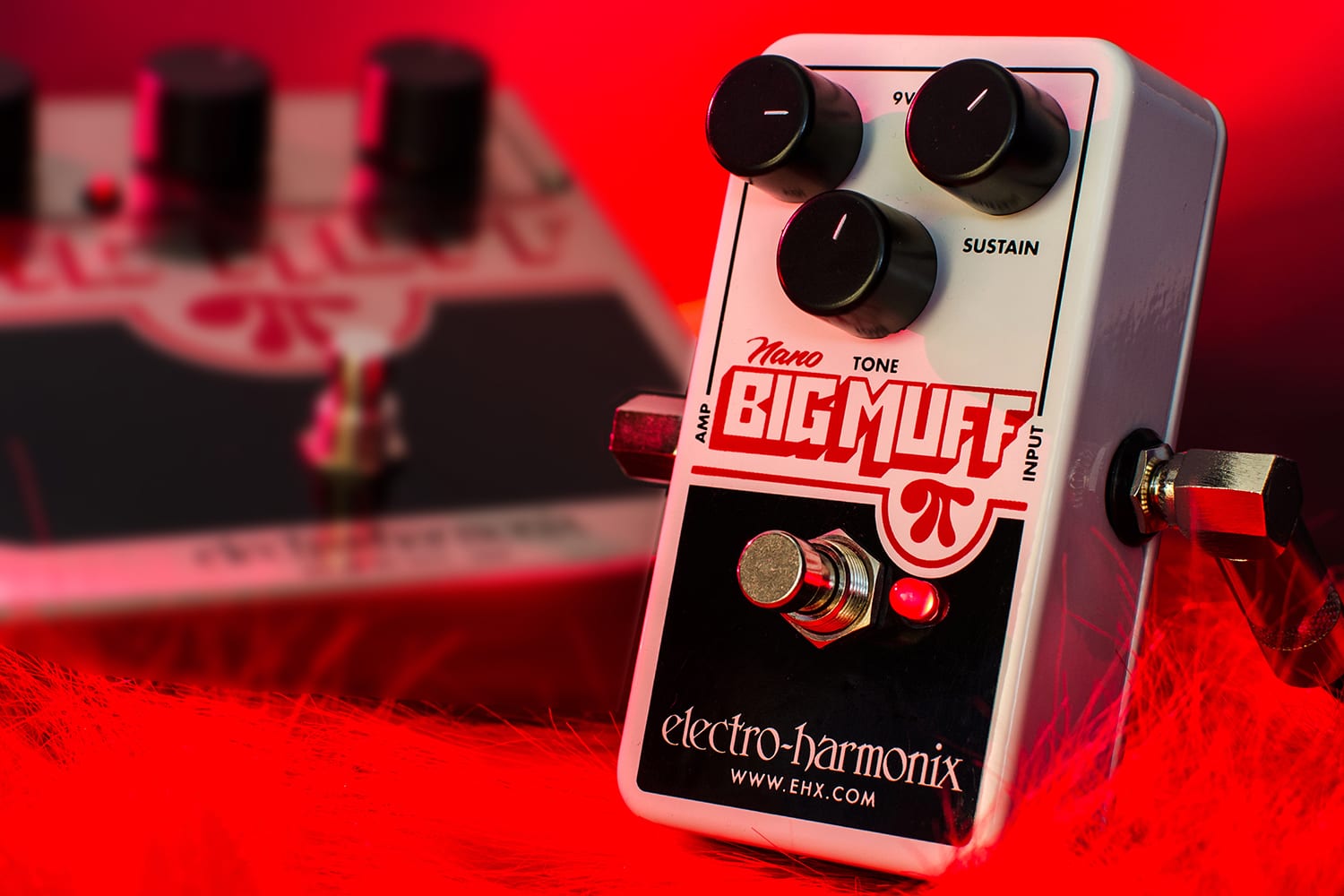 Nano Big Muff Pi
Fuzz / Distortion / Sustainer
We took the Big Muff Pi circuit and simply shrunk it without changing its rich, creamy, violin-like sustain and sound!
$87.10
Sound Clips
Sustain Control Adjustments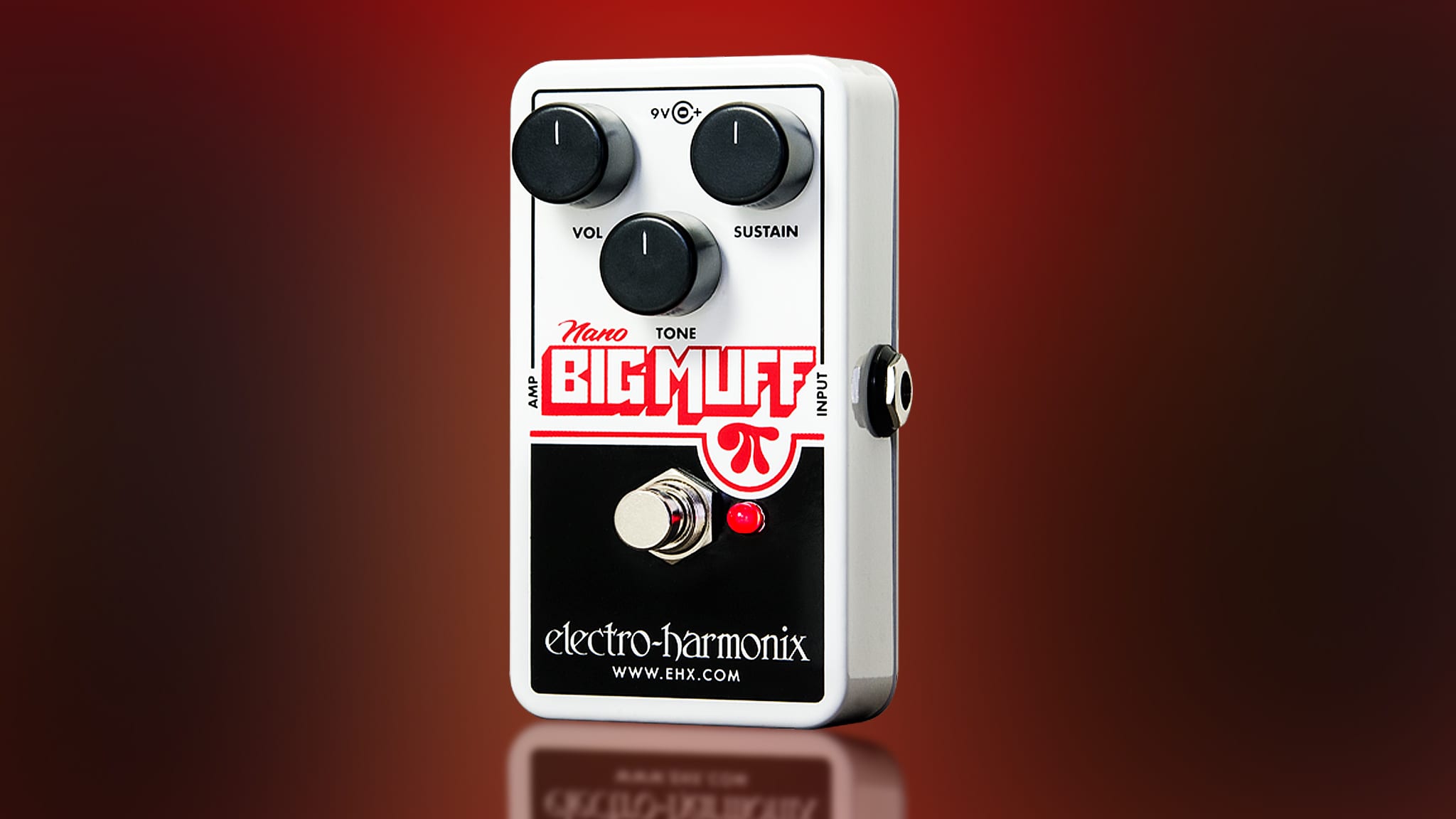 VOLUME CONTROL
Sets the output level.
SUSTAIN CONTROL
Adjusts the amount of sustain and distortion.
TONE CONTROL
Provides a range of sounds from high treble to deep bass.
FOOTSWITCH AND STATUS LED
Toggle between effect and bypass modes. When the LED is lit, the effect is active.
INPUT JACK
This is the audio input.
AMP JACK
This is the audio output.
"The EHX Nano Big Muff Pi provides the classic aggressive fuzz sounds of the original in its most compact configuration ever."
–Guitar World