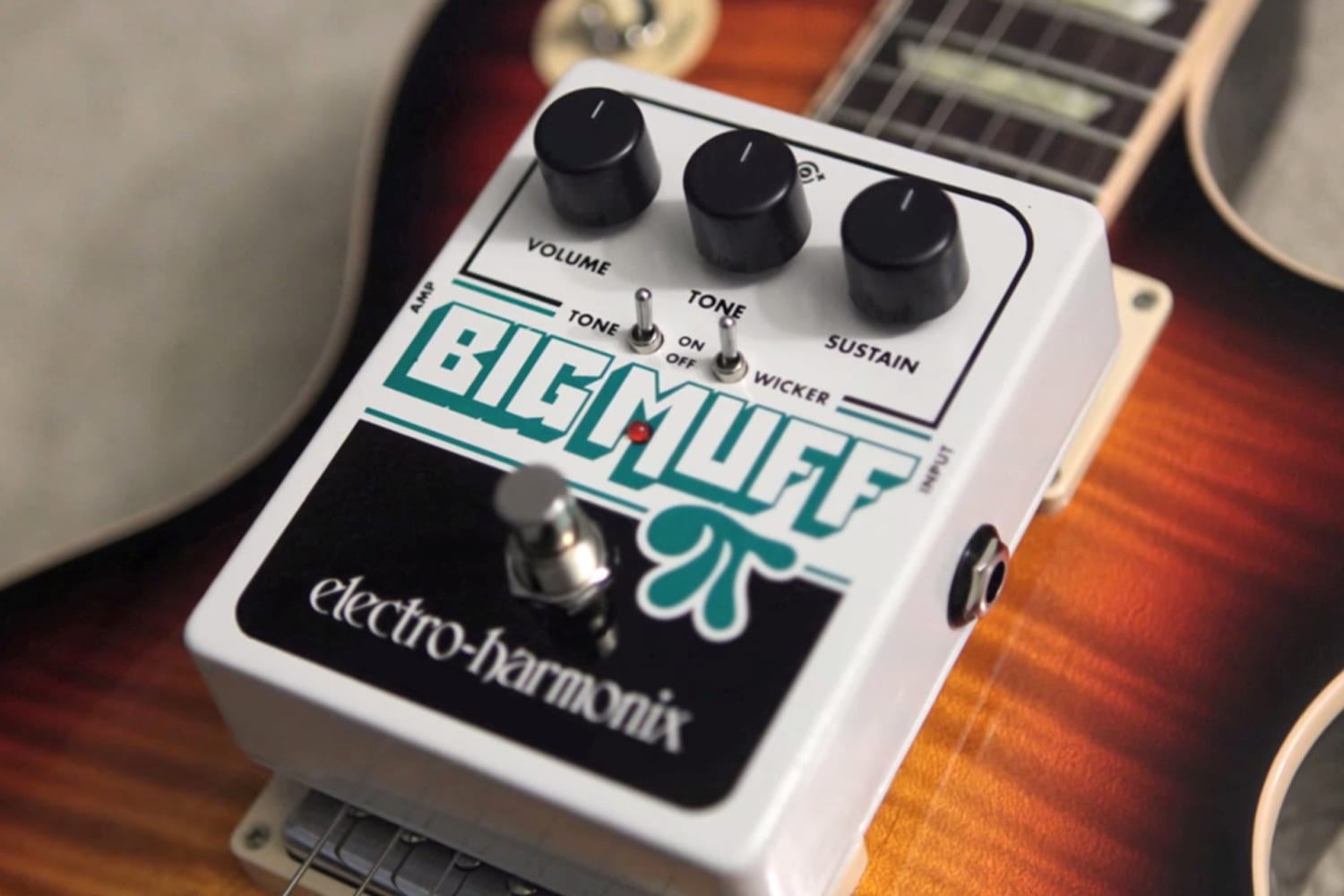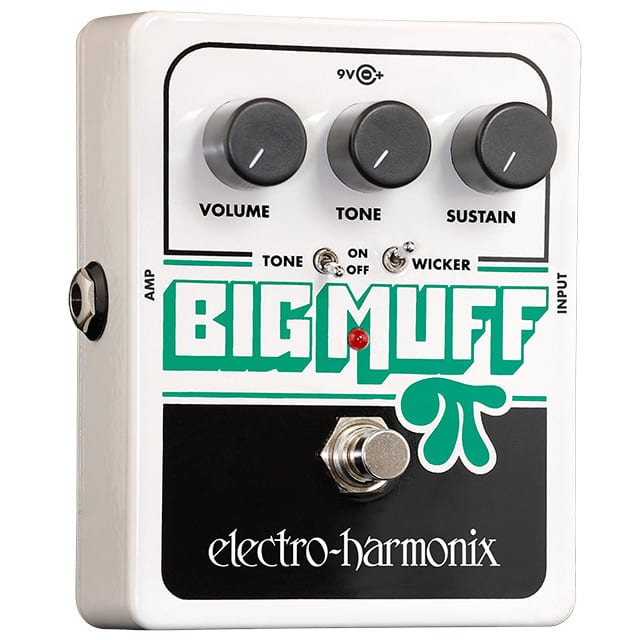 Big Muff Pi with Tone Wicker
Fuzz / Distortion / Sustainer
Unlock more tonal possibilites from the legendary fuzz than ever before!
$108.90
Big Muff Pi with Tone Wicker
The EHX Big Muff Pi with Tone Wicker taps into the sonic power of the legendary Big Muff Pi, but creates new tonal possibilities at the flick of a switch — or two. Use the Wicker switch to open up three high-frequency filters for raspy, sustaining distortion with top-end bite, or flick on the Tone switch to bypass the tone control for unabated tonal slam. Want the original Big Muff sound? Just switch off the Wicker and turn on the Tone. The ability to create your own personal Big Muff sound is what truly makes this the Wicked Wicker.
The Wicker switch opens up 3 high frequency filters providing a sustain that is raspy and defined
The Tone switch completely removes the tone control, providing you with a devastating broadband Big Muff slam!
With the Wicker switch off and the Tone switch on, you have the original Big Muff Pi
True bypass
9V battery included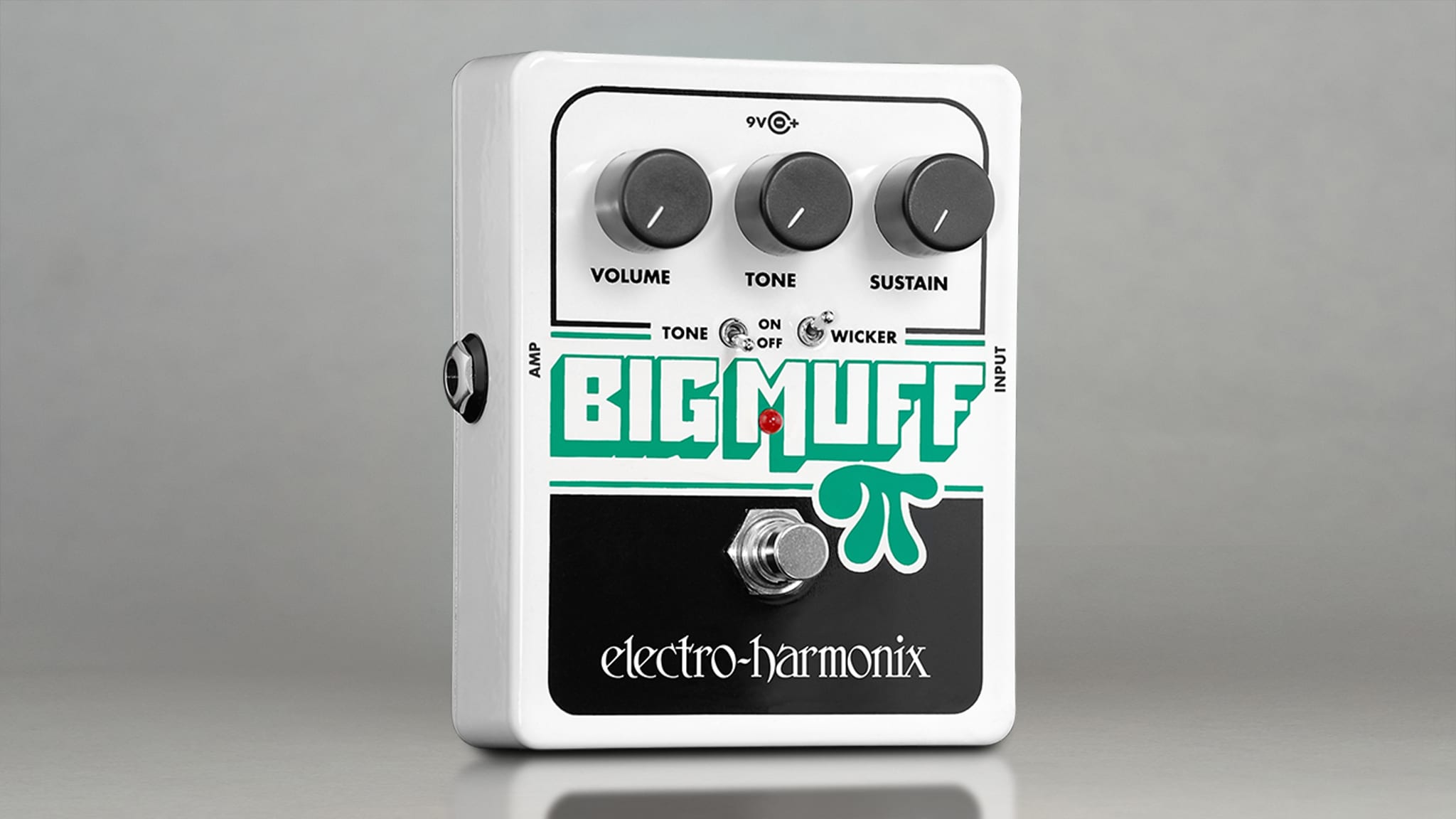 VOLUME KNOB
Sets the overall output level of the effect.
TONE KNOB
Dial in just the right setting between deep bass and high treble.
SUSTAIN KNOB
Adjusts the amount of sustain and distortion.
TONE SWITCH
Activate the Tone knob or to completely bypass the tone circuitry.
WICKER SWITCH
Activate Wicker mode where the high frequency bandwidth is opened up for a bright and clear top end.
BYPASS SWITCH
Toggle between effect mode and bypass mode.
INPUT JACK
This is the audio input.
OUTPUT JACK
This is the audio output.
"A new take on the Big Muff Pi offering more tone variety options with that same classic Muff sound."
–Ultimate Guitar