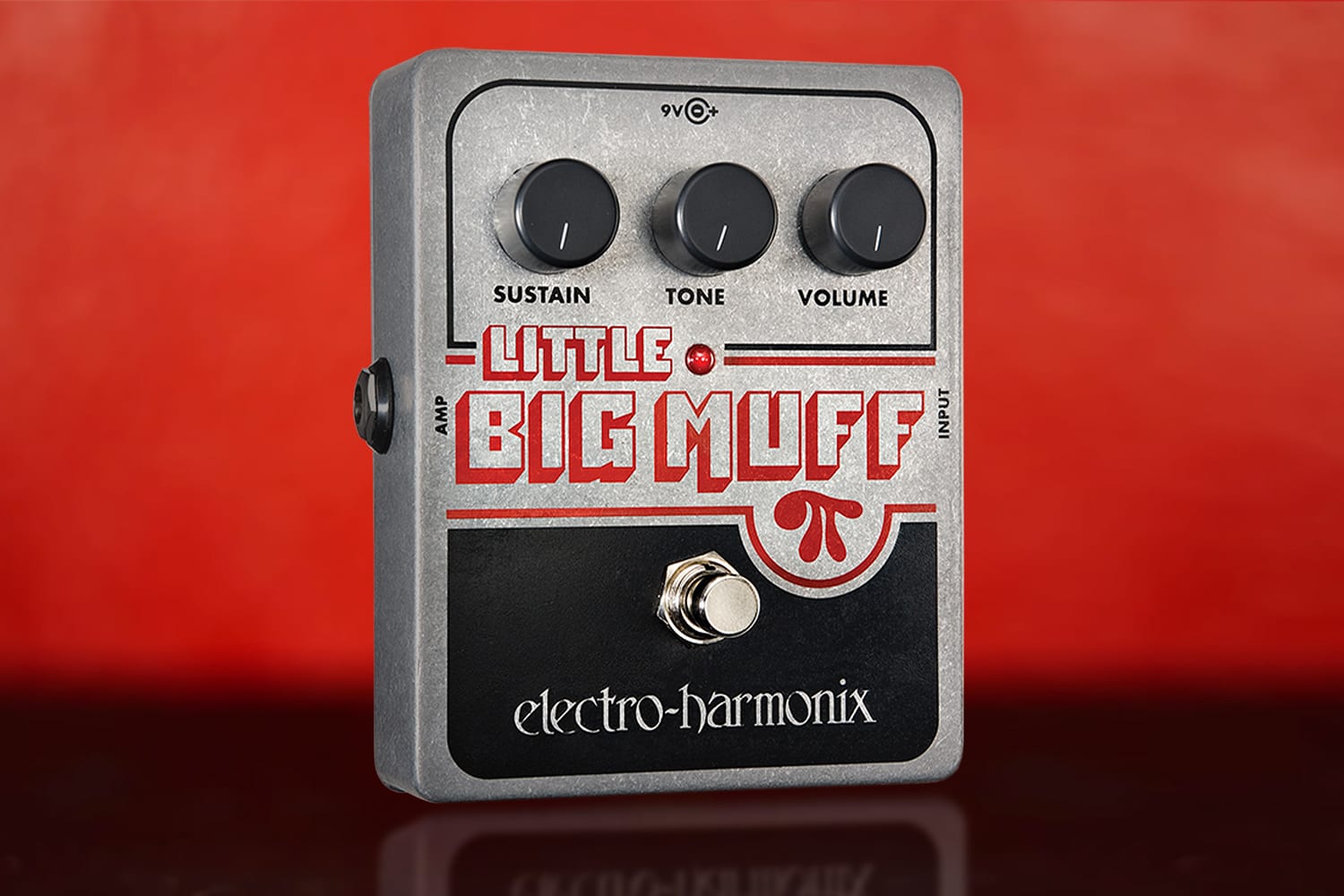 Little Big Muff Pi
Fuzz / Distortion / Sustainer
The same silky smooth violin-like sustain and creamy tone as the Big Muff Pi, in a compact die-cast box!
$83.50
Sound Clips
Classic Big Muff Fuzz Tone
The EHX Little Big Muff Pi is identical to our Big Muff Pi but smaller. We took the classic Big Muff circuit and simply shrunk it without any change to the sweet violin-like sustaining sound. This little brother displays its heritage proudly.
Tough and compact die-cast chassis
9V battery included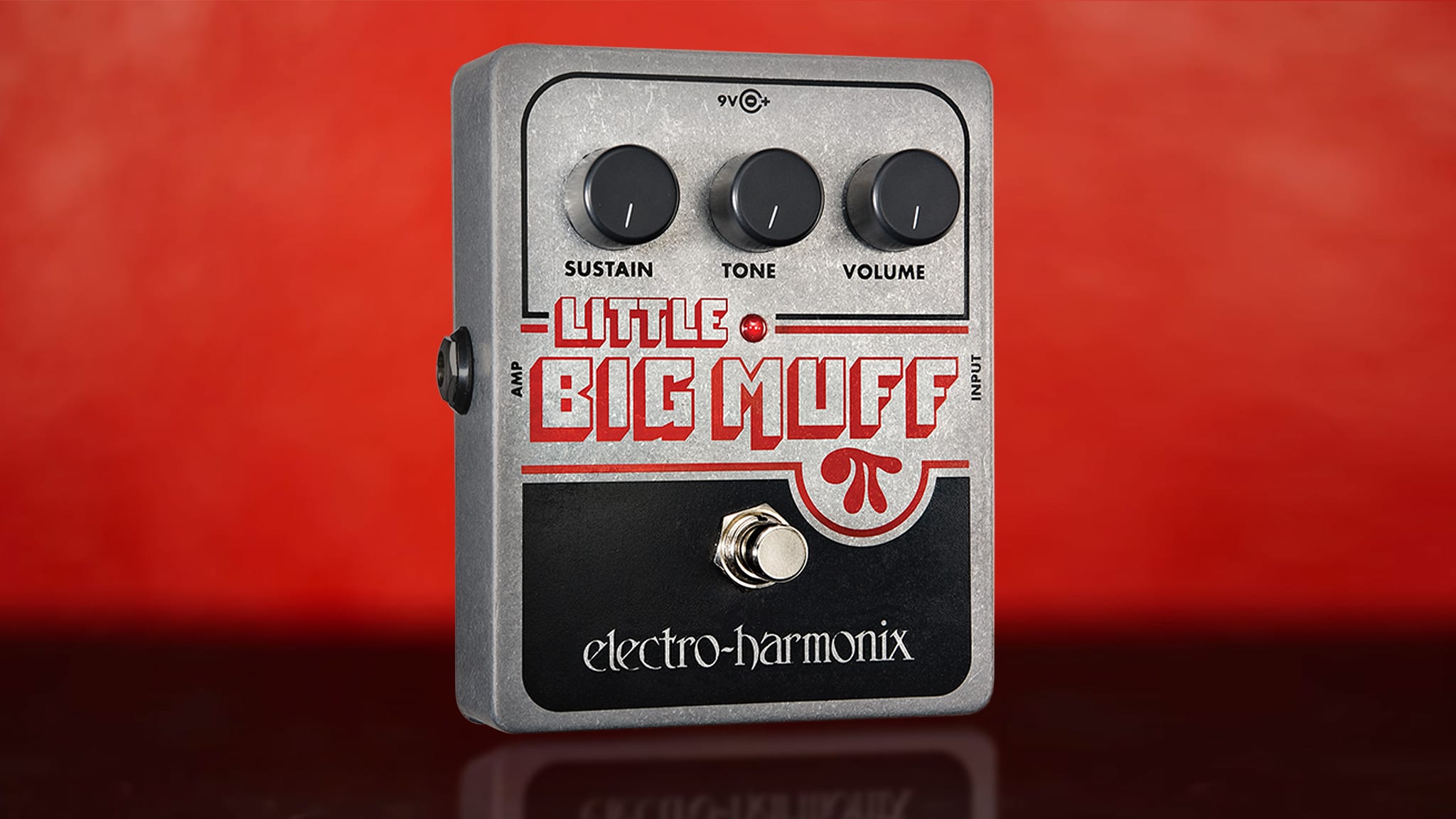 SUSTAIN CONTROL
Adjusts the amount of sustain and distortion.
TONE CONTROL
Provides a range of sounds from high treble to deep bass.
VOLUME CONTROL
Sets the output level.
BYPASS FOOTSWITCH
Toggle between effect and bypass modes.
INPUT JACK
This is the audio input.
AMP JACK
This is the audio output.
"Dive into a world of aural pleasure with this smaller take on the classic Big Muff."
–MusicRadar