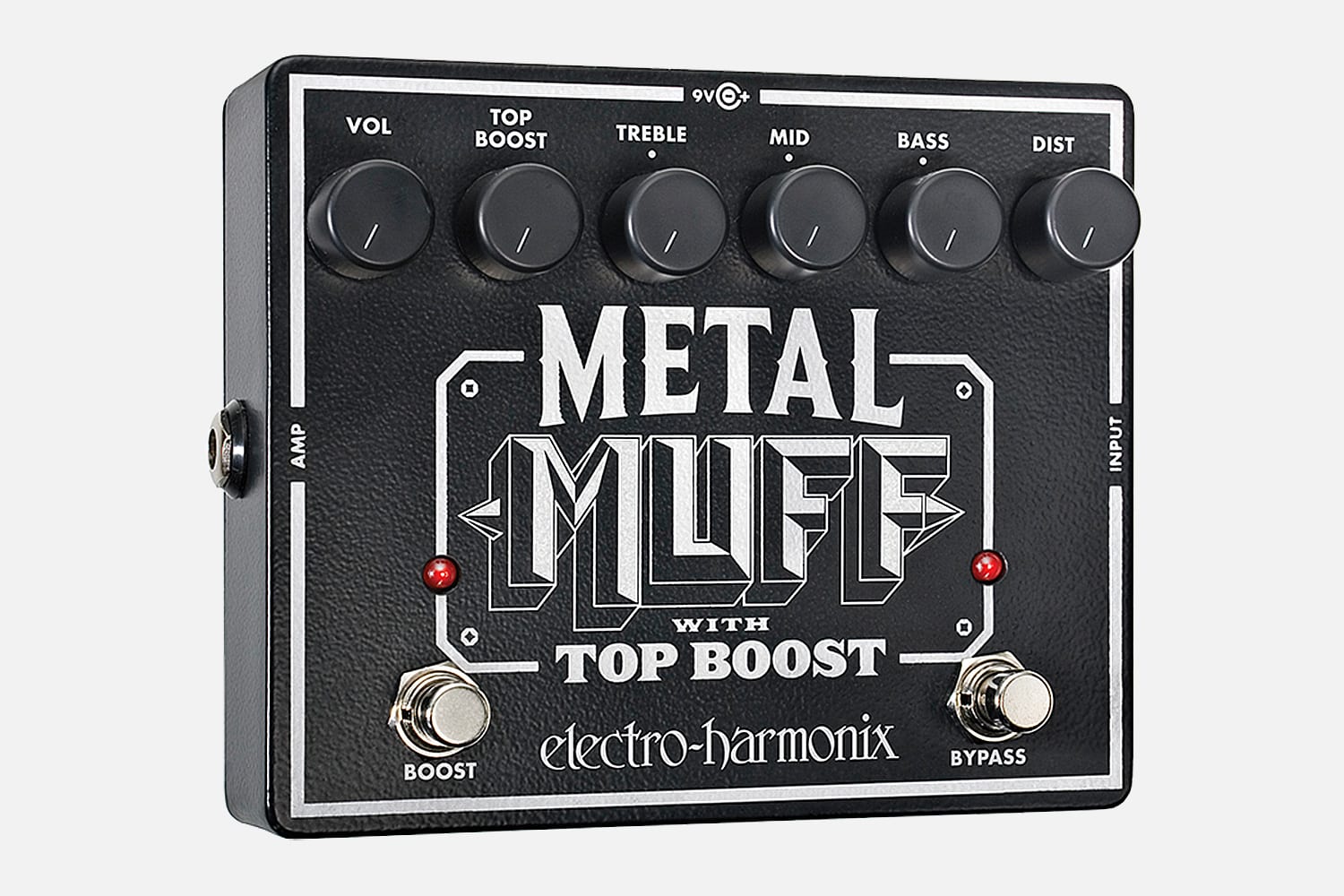 Metal Muff with Top Boost
Distortion
The ultimate metal distortion pedal!
$108.90
Metal Muff with Top Boost
Electro-Harmonix gave its total effort to design the best heavy metal pedal ever built.
The EHX Metal Muff utilizes three powerful EQ bands, including a midrange control designed for perfect contouring and beautifully sculpted mids. The Metal Muff offers commanding bass and defined high end-coupled with user-controlled distortion from pinched-edge to totally crushing-making it a heavy metal gold mine.
High input impedance buffered bypass
Output volume and master drive controls
3-Band EQ: bass, mid and treble
Footswitchable Top Boost with separate control knob
Tough and compact die-cast chassis
9-volt battery included
Power adapter included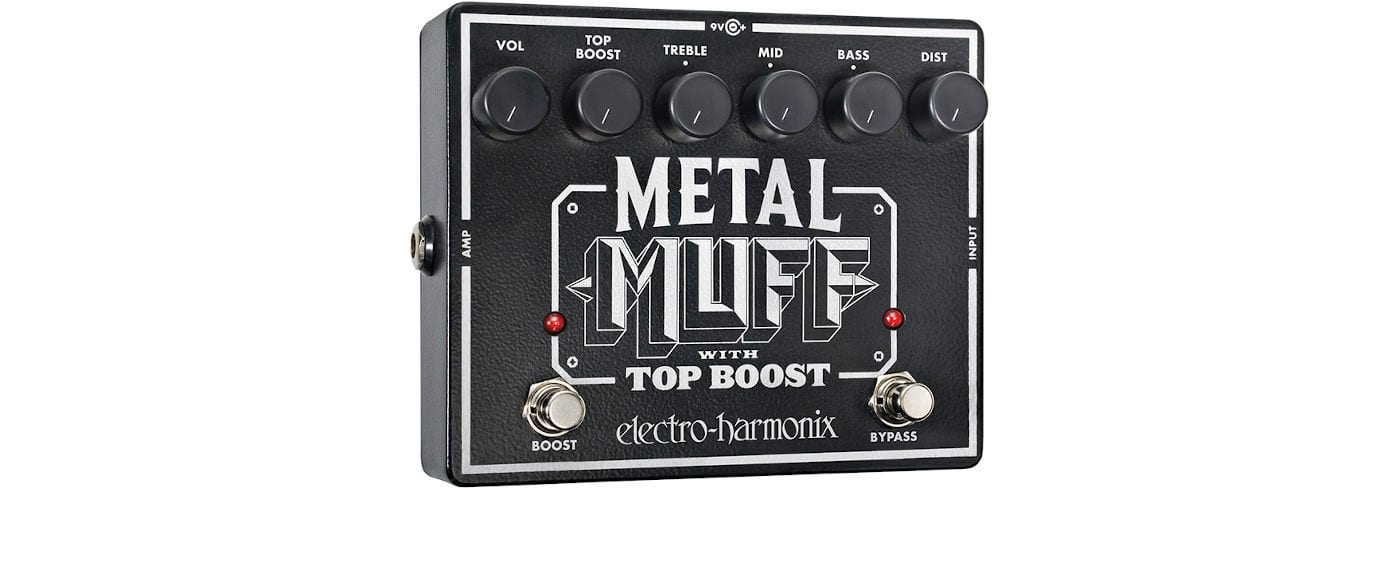 VOLUME CONTROL
Sets the output level.
TOP BOOST CONTROL
Provides an extra 'bite' by boosting a narrow band of high frequencies.
TREBLE KNOB
Provides up to 10dB of cut and boost in the treble frequency range.
MID CONTROL
Provides up to 15dB of cut and boost in the middle frequency range.
BASS CONTROL KNOB
Provides up to 14dB of cut and boost in the bass frequency range.
DISTORTION KNOB
Adjusts the amount of input gain.
TOP BOOST FOOTSWITCH AND LED
Engages the TOP BOOST. The corresponding LED is lit when TOP BOOST is engaged.
BYPASS FOOTSWITCH
Selects whether the effect is engaged or bypassed. The corresponding LED will be lit when the pedal is engaged.
INPUT JACK
This 1/4" jack is the audio input.
OUTPUT JACK
This 1/4" jack is the audio output.
"If you are playing heavy metal or hard rock and need a pedal that will give you a tone for these types of genres, this pedal is worth a definite look."
–Audiofanzine