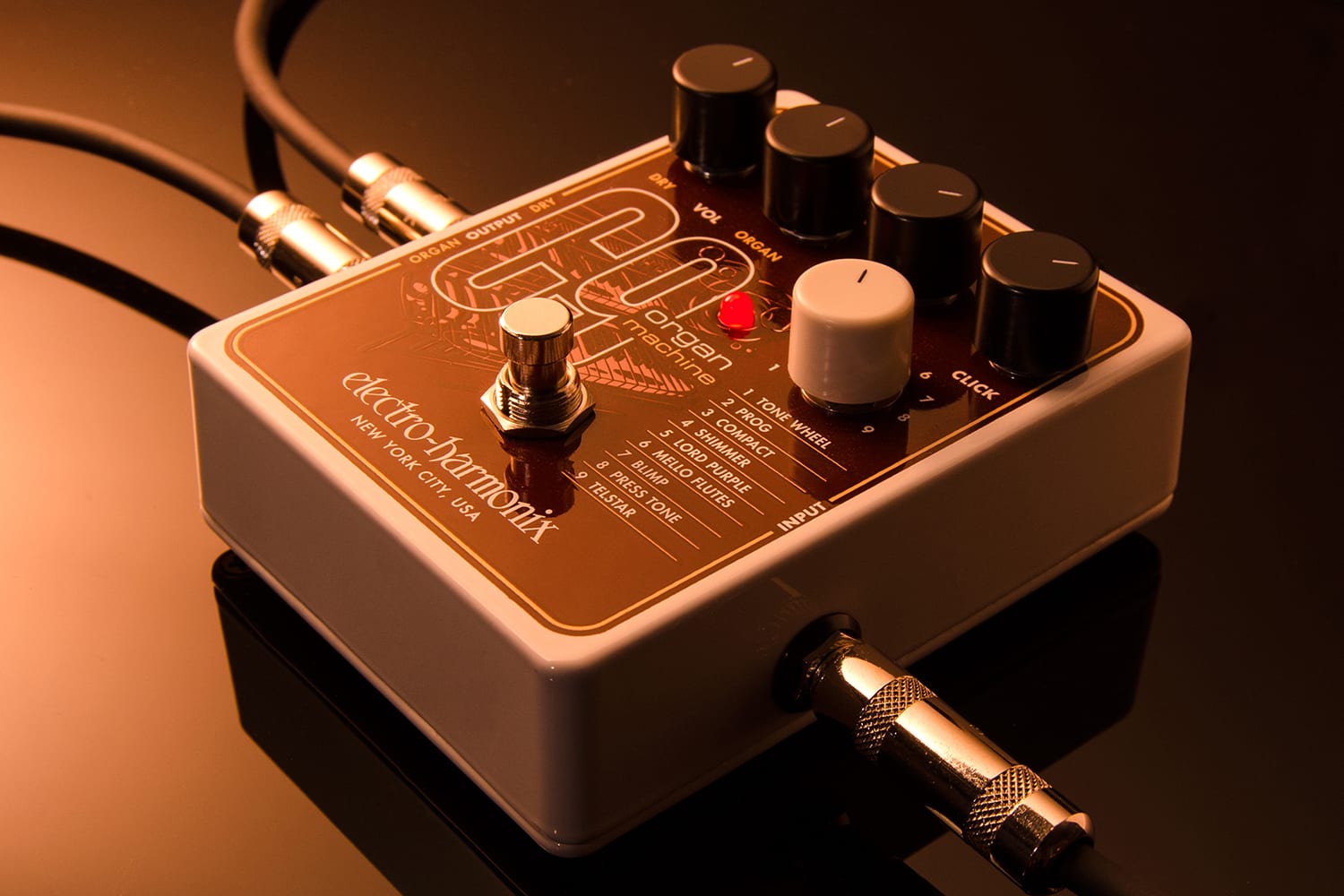 Tranform your guitar tone into 9 classic organ and keyboard sounds with no additional equipment!
$259.50
Sound Clips
Lord Purple with Overdrive
The EHX C9 Organ Machine springboards off the revolutionary B9 to mine another rich vein of classic gold and provide players with nine more definitive organ and keyboard sounds.The C9 will transform your instrument into a convincing full body, electric organ or vintage electronic keyboard. For each preset chosen, it also provides precise control over important elements of that sound's sonic fingerprint like percussive click, modulation, attack/sustain, drawbar setting or high frequency content. Blend your dry signal to create beautiful layers. Lovers of classic organ and keyboard rejoice!
DRY VOLUME KNOB
Controls the volume of the untreated instrument at the ORGAN OUTPUT jack.
ORGAN VOLUME KNOB
Controls the overall volume of the ORGAN preset.
MOD KNOB
MOD controls the speed of modulation.
CLICK KNOB
CLICK controls percussive click level. It was designed to simulate the harmonic percussion effect on classic B3 and C3 organs.
MODE KNOB
Selects an organ patch.
BYPASS FOOTSWITCH
Press the BYPASS Footswitch to toggle the C9 between buffered Bypass and Effect mode. The status LED lights when in Effect mode.
INPUT JACK
Plug your instrument or the output of another effects pedal into this ¼" jack.
ORGAN OUTPUT JACK
ORGAN outputs the mix set by the DRY and ORGAN controls.
DRY OUTPUT JACK
DRY outputs the signal present at the INPUT Jack.
"The EHX C9 is a seriously impressive device. It's capable of uncanny emulations and doesn't demand that you change your playing technique."
–Sound on Sound