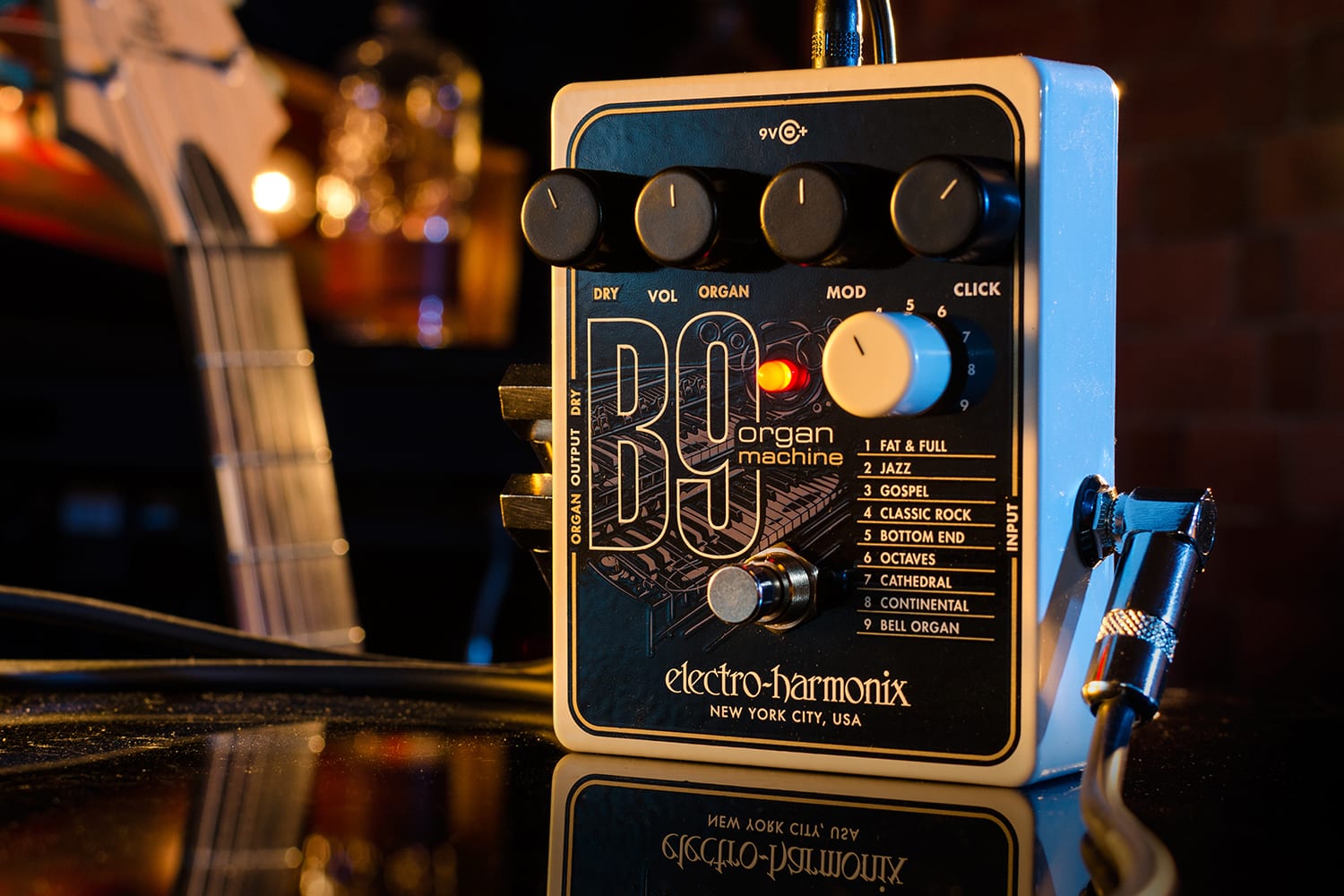 Transform your guitar into a classic organ from the '60s and beyond!
$259.50
With 9 presets that were finely tuned to emulate the most legendary organs from the '60s and beyond, the EHX B9 Organ Machine will transform your guitar or keyboard. Control the instrument's signature percussive click and sweet modulation. Blend your dry signal to create lush layers. Enough tonewheel and combo organ inspiration to light your fire and cook up some green onions!
Transform the tone of a guitar or keyboard into that of a convincing full body, electric organ
9 presets that were finely tuned to emulate some of the most popular and classic electric organ tones
Control over percussive attack level, modulation speed, organ and dry volume
Rugged and easy to use
Power adapter included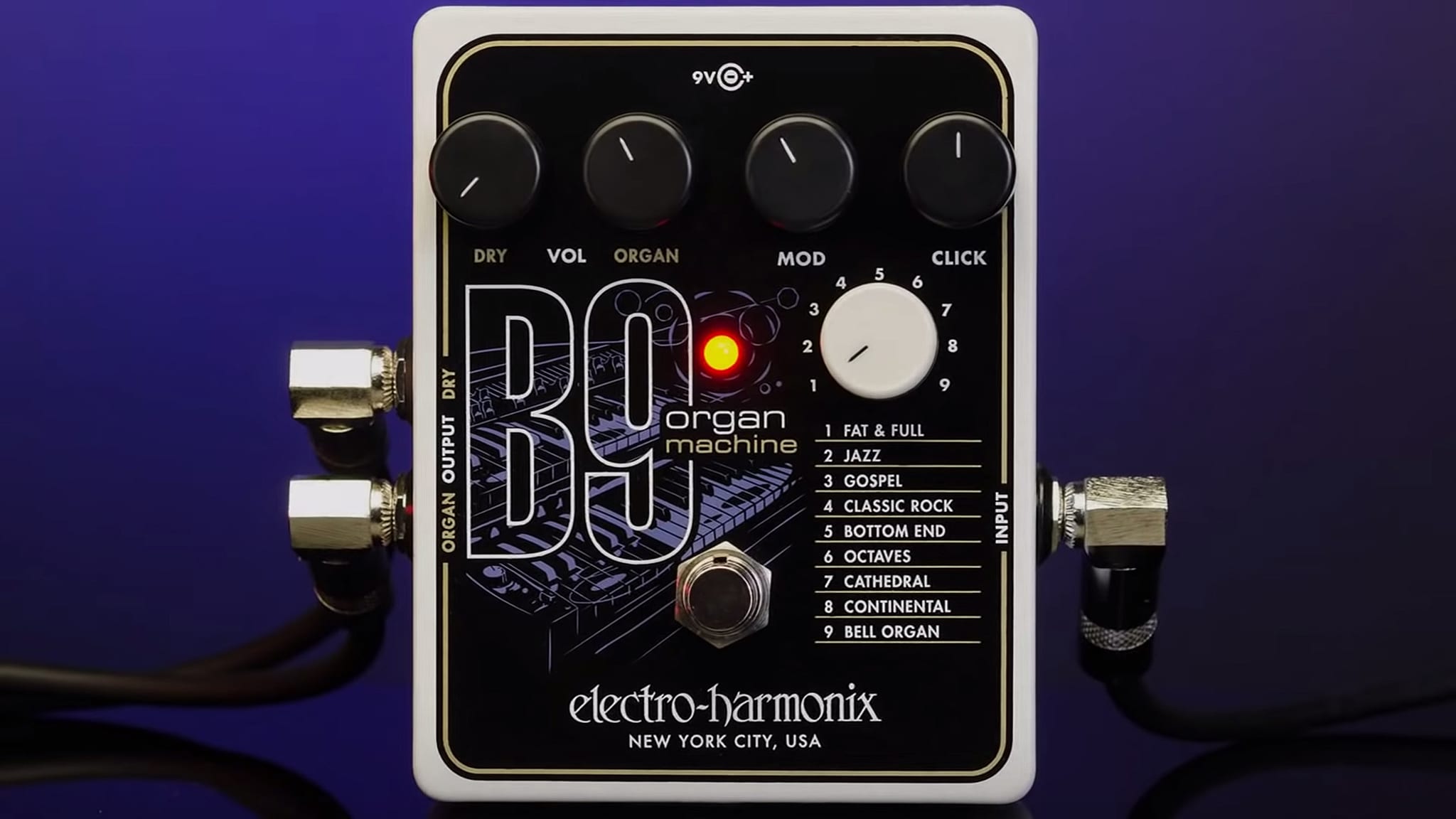 DRY VOLUME KNOB
Controls the volume of the untreated instrument level at the ORGAN OUTPUT jack.
ORGAN VOLUME KNOB
Controls the overall volume of the ORGAN preset.
MOD KNOB
MOD controls the speed of modulation. The different types of modulation available are vibrato, tremolo and chorus.
CLICK KNOB
CLICK controls percussive click level. It was designed to simulate the harmonic percussion effect on classic B3 and C3 organs.
PRESET KNOB
Turn the knob to select a preset sound.
BYPASS FOOTSWITCH
Press the BYPASS Footswitch to toggle the B9 between buffered Bypass and Effect mode. The status LED lights when in Effect mode.
INPUT JACK
Musical instrument input. Plug your instrument into here.
ORGAN OUTPUT JACK
ORGAN outputs the mix set by the DRY and ORGAN controls.
DRY OUTPUT JACK
DRY outputs the signal present at the INPUT Jack. The dry signal is outputted regardless if the B9 is in Effect or Bypass mode.
"The B9's cost of admission really will be money well spent."
–Sound on Sound