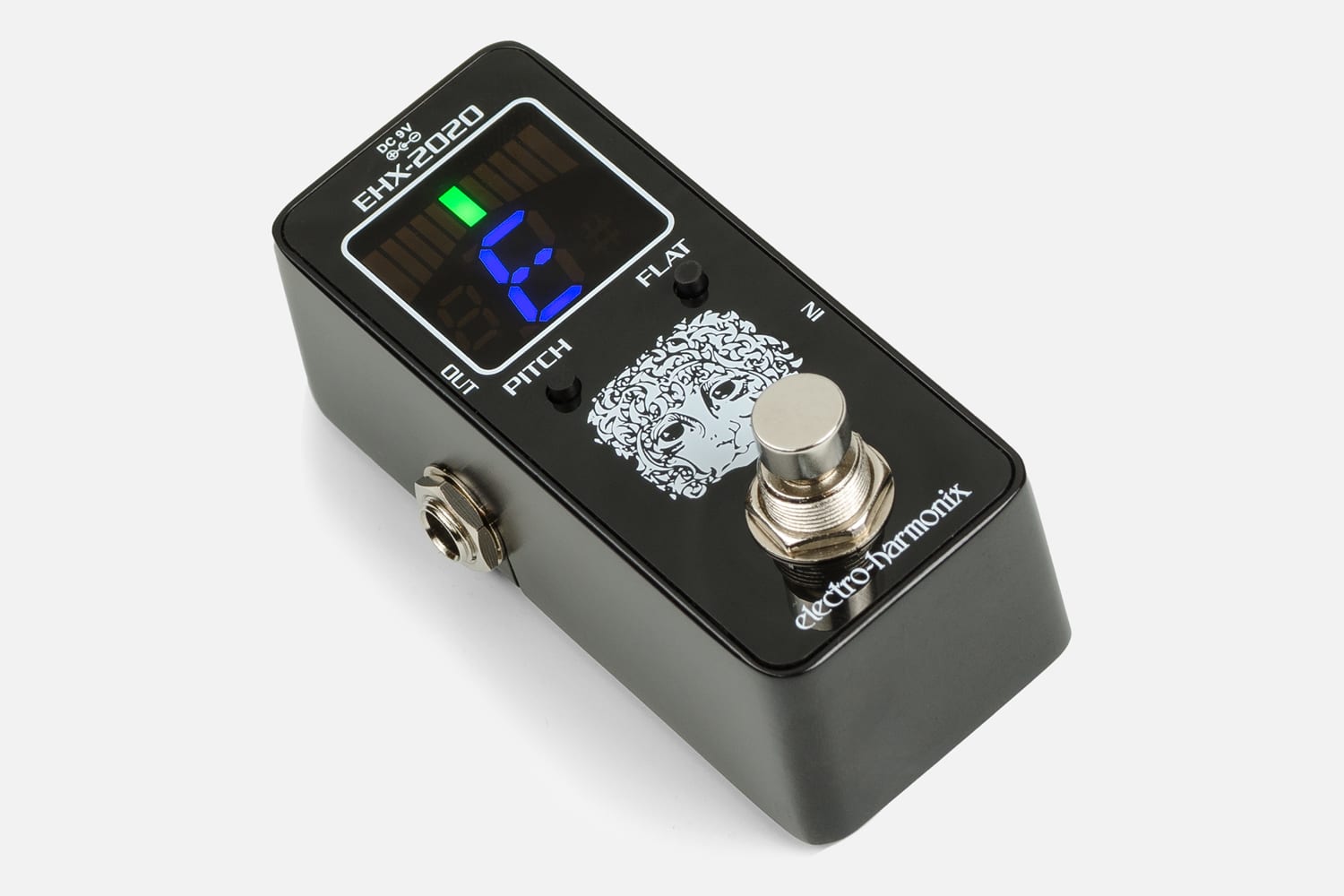 Super compact and high visibility tuner for your pedalboard!
$56.30
The EHX-2020 Pedal Tuner is super compact and takes up minimal space on your crowded pedalboard. With a +/- 1 cent tuning range and high visibility display it provides an accurate, convenient solution to your tuning needs.
Chromatic pedal tuner with a tuning range of B0 to B7
True bypass allows your input sound to be output with no change or coloration
The pedal's output is muted when the tuner is engaged which makes it ideal for live performance
Accuracy: +/- 1cent
Calibration: 436-445Hz (1 Hz steps)
Three flat tuning modes
Power adapter included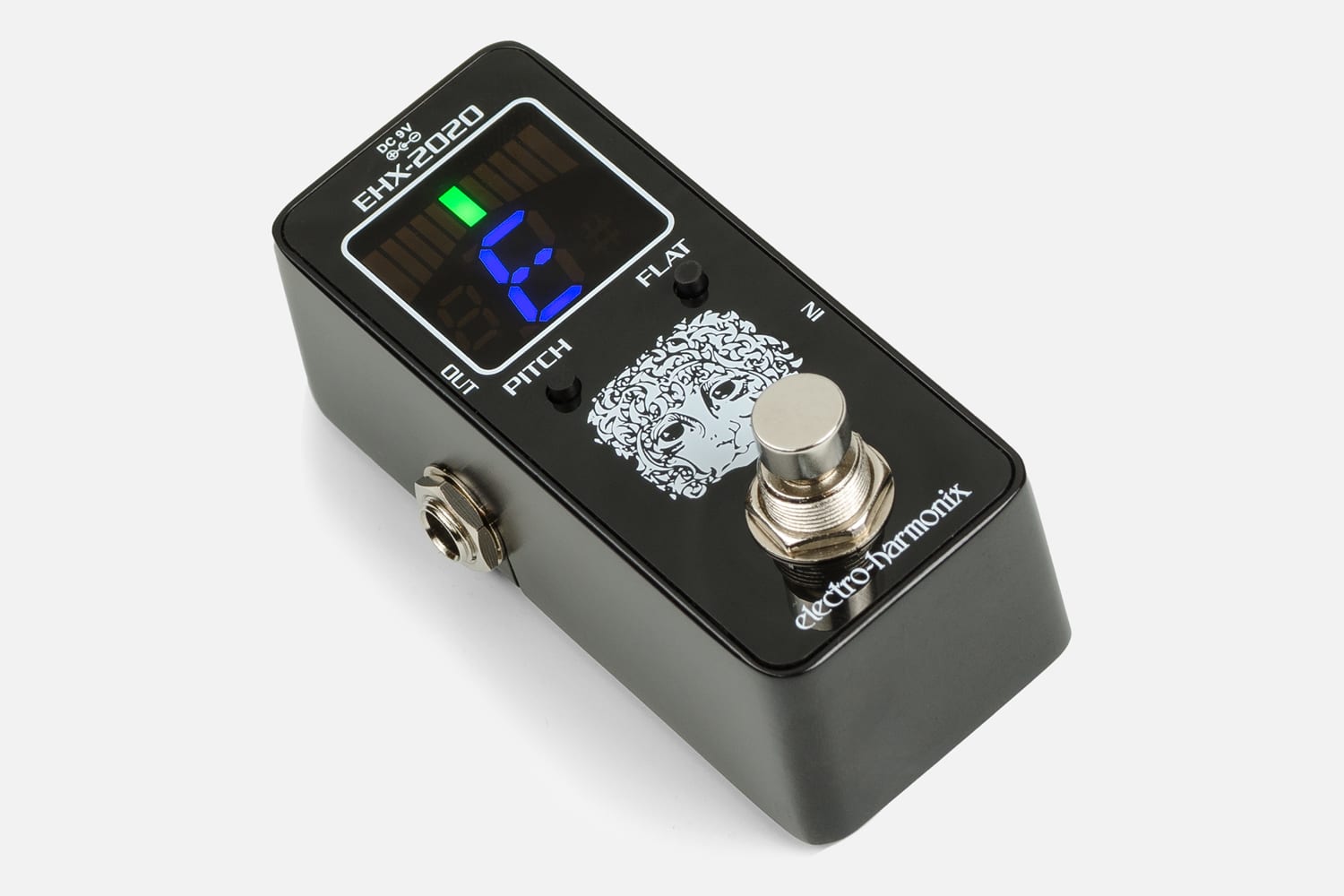 INPUT JACK
Connect the cable from your instrument to the Input Jack of the tuner.
OUTPUT JACK
Connect your amp or another effect unit to the Output Jack.
PITCH BUTTON
Change the reference frequency.
FLAT BUTTON
This button lets you use flat tunings.
FOOTSWITCH
Pressing the Foot Switch will turn the tuner on/off.
"An accurate, convenient solution to your tuning needs."
–Mike Matthews