Cornell alumni sat in with Mike Matthews and his master class in rock & roll story telling with tales of startups, Jimi Hendrix, labor racketeers, Russian mobsters, Chinese software pirates & more at the Cornell Club-NY.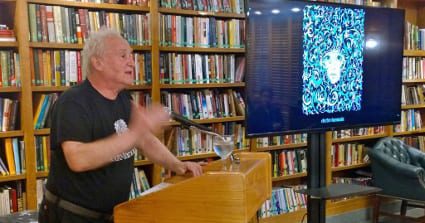 "Mike Matthews, Cornell EE '62 & MBA '66 put on a master class in story telling on June 10, 2019. In one of the most entertaining evenings in memory at the Cornell Club-NY, Mike told tales of childhood entrepreneurship; hanging out with Jimi Hendrix in his tiny Times Square hotel room; the ups and downs of international business; fighting Amazon; and always looking ahead. Clad in a tee shirt and shorts, with his trademark unlit cigar nearby ("I get the biggest one that won't fall apart"), Mr. Matthews plunged immediately into the story of his life." -Matt Palumbo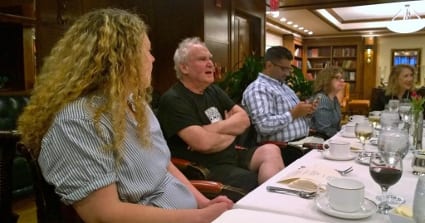 Click here to read Matt Palumbo's detailed recap of this exciting evening of rock & roll lore.