The new Lester K delivers that awesome Leslie® speaker cabinet sound in a compact, easy-to-use package perfect for keyboards.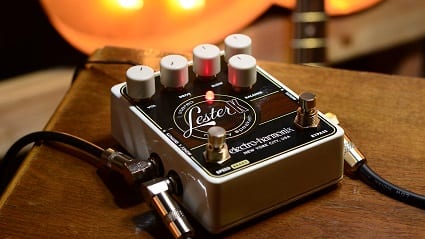 EHX President and Founder, Mike Matthews, busts out his keyboard to show you just how cool and funky our new Lester K Rotary Speaker Emulator sounds.
Keyboardist, Dave Sherman, provides a quick and informative guided tour of the Lester Rotary Speaker Emulators. Check it out!
Leslie® is a registered trademark of Suzuki Musical Instrument Manufacturing.