Guitar greats and friends of Electro-Harmonix, Andy Summers and Vernon Reid, stopped by the EHX booth at Winter NAMM 2017 to check out and demo our latest effects.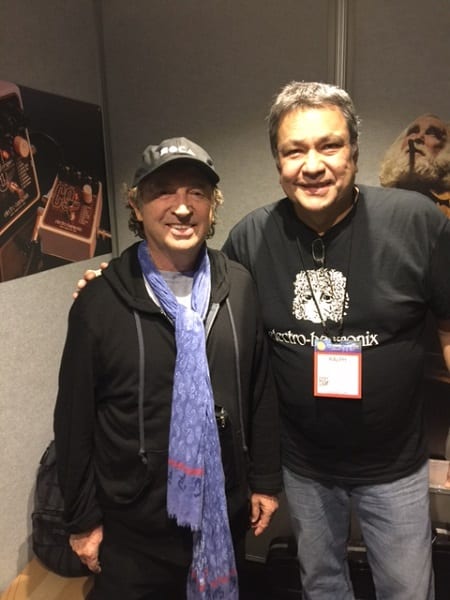 Andy Summers (l) of The Police hanging out with EHX's Ralph Trimarchi (r).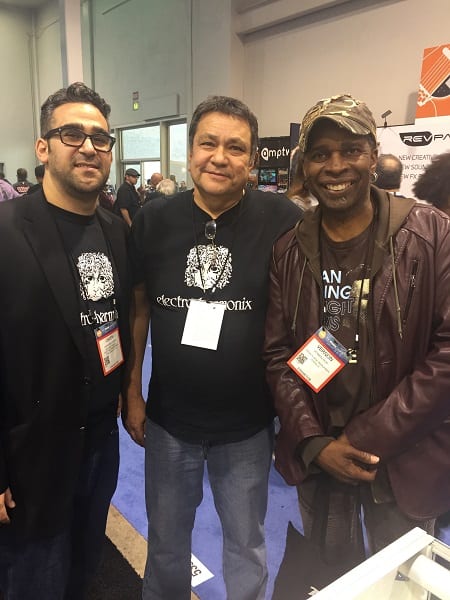 Vernon Reid (r) of Living Colour with Owen Matthews (l) and Ralph Trimarchi (c).
Visit Electro-Harmonix at the 2017 Winter NAMM Show at Booth 5396.
We have a private sound room where we will be demoing our latest gear, including the Blurst modulated filter, Wailer Wah wah pedal, Bass Clone chorus, and MEL9 tape replay machine.