Electro-Harmonix is synonymous with great sound and low prices and that's what our new Bluetooth® earbuds and headphones deliver.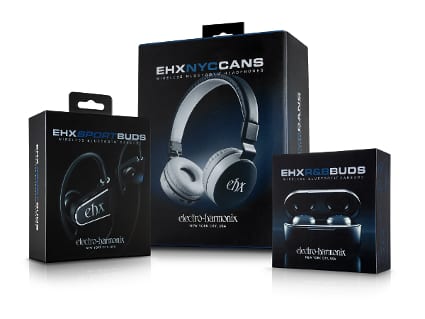 EHX R&B BUDS are True Wireless Stereo (TWS) earbuds—no cables or wires—and use the latest Bluetooth® V5.0 technology. They provide five hours of playtime. Plus there's an additional 15 hours of stored power in their compact charging case. We've also equipped them with three different ear cushion sets because we know everyone's not the same and one size does not fit all. That means you're assured of a secure, comfortable fit and they won't creep out of your ears and fall out.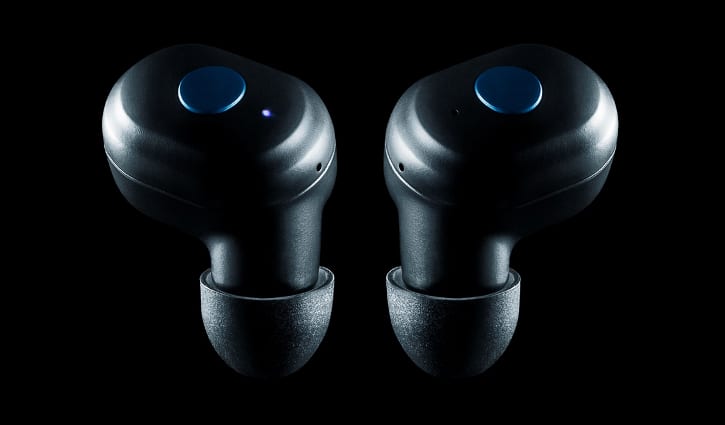 EHX SPORT BUDS are ideal for your active lifestyle. These lightweight comfortable earbuds let you take your music with you when you're on the go. Great sounding, extended battery life, sweatproof design and three sizes of ear cushions, too.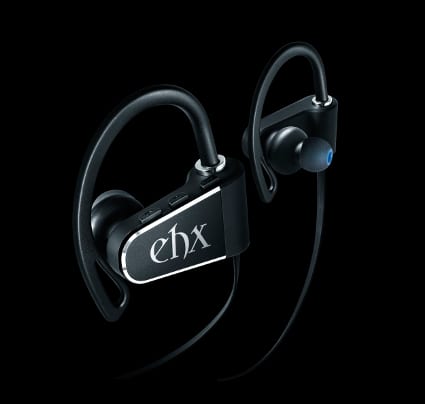 EHX NYC CANS are designed for those who prefer on ear headphones. They're lightweight, comfortable and phenomenally affordable. NYC CANS are collapsible and even feature a Micro SD Card slot for playing MP3s. In addition, they'll accept an optional cable with a 1/8" plug for wired use.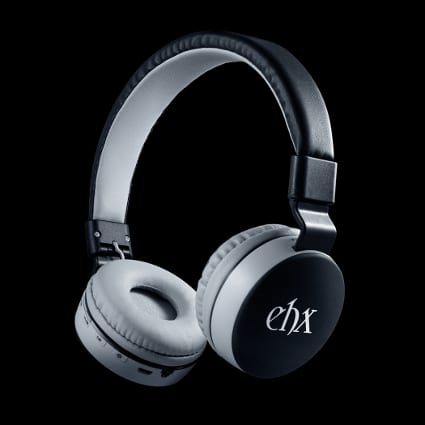 Shop around at your favorite music stores to find your best deal!