In 1978 there were no smart phones, in fact there were no cell phones! The Walkman was hot, and so was the new Deluxe Electric Mistress Flanger which joined the original Electric Mistress as part of the EHX lineup of effects pedals. Get Back!
Click here to read the article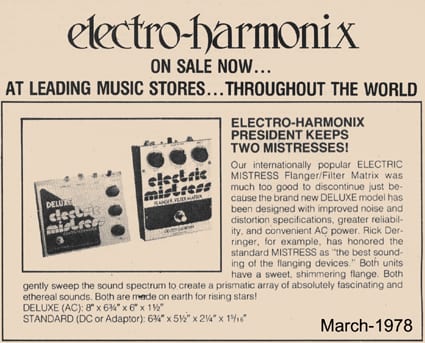 Previous Flashback posts:
Stay tuned, more EHX Flashback posts coming soon!