1977. In the USA, Jimmy Carter is president. Feature films include Saturday Night Fever, Close Encounters of the Third Kind and Smokey and the Bandit. Gas cost about 65 cents a gallon and the Electro-Harmonix Clone Theory Chorus is hot.
Click image to enlarge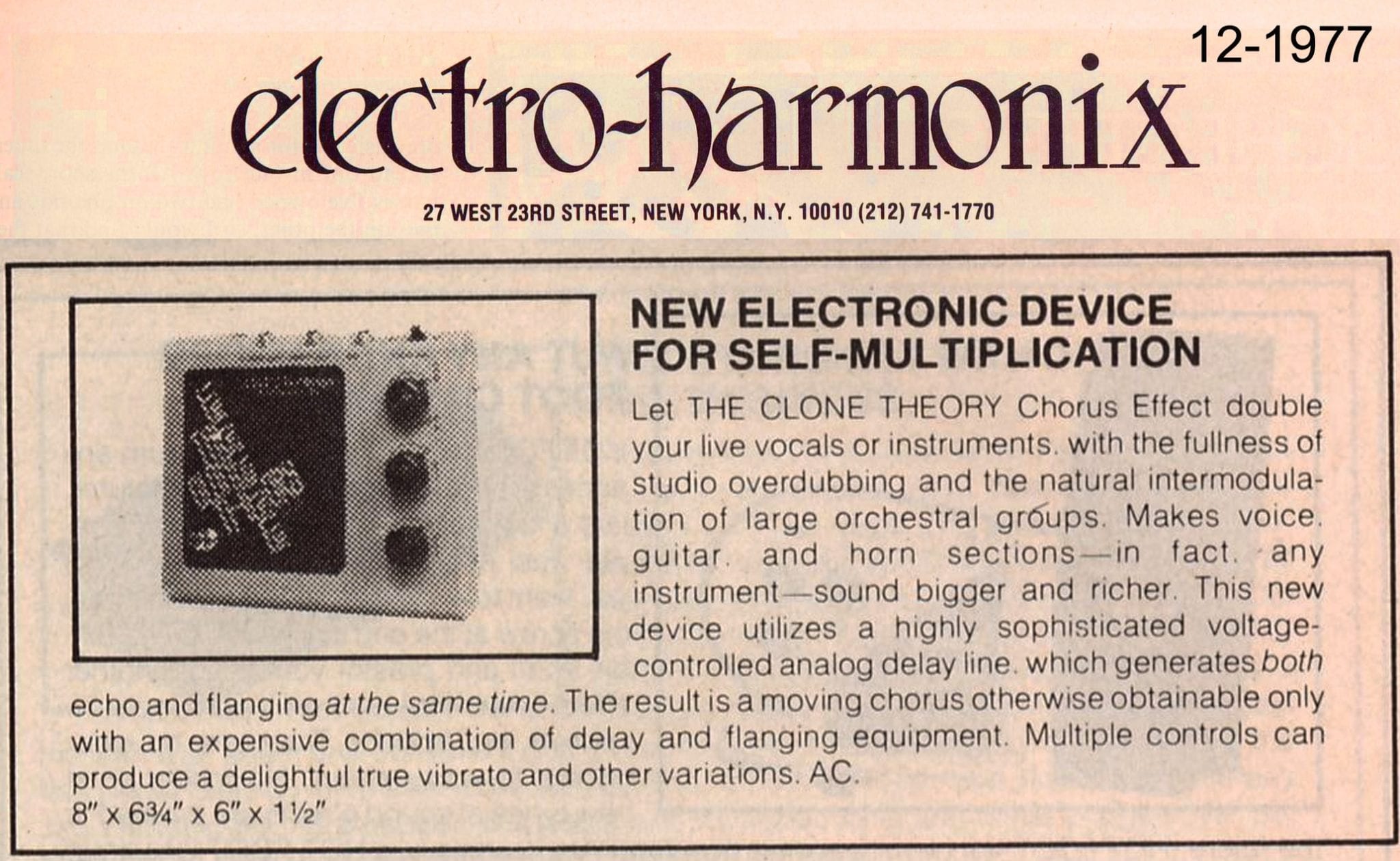 Previous Flashback posts:
Stay tuned, more EHX Flashback posts coming soon!