Triple Foot Controller
Remote Footswitch
Compact, easy-to-use utility pedal providing remote foot-control for devices with external footswitch jacks!
$48.10
Sound Clips
Controlling the Grand Canyon
The EHX Triple Foot Controller gives you remote control over functions in pedals that are equipped with an external foot control jack. Depending on the pedal it's plugged into, the Triple Foot Controller can control tasks such as setting tap tempo, toggling through programs, mode selection and more. It works with Electro-Harmonix pedals as well as those made by other manufacturers.
The EHX pedals the Triple Foot Controller is compatible with are:
• 720 Looper
• 1440 Looper
• Grand Canyon Delay & Looper
• Mod Rex Polyrhythmic Modulator
• Pitch Fork+
• Oceans 12
• Superego+ Synth Engine
• Super Pulsar: lists functions it control
Increases functionality and control over compatible devices
Compact, durable, easy-to-use
Works with EHX pedals and those made by other makers
Comes with a TRS (Tip-Ring-Sleeve) cable
No power required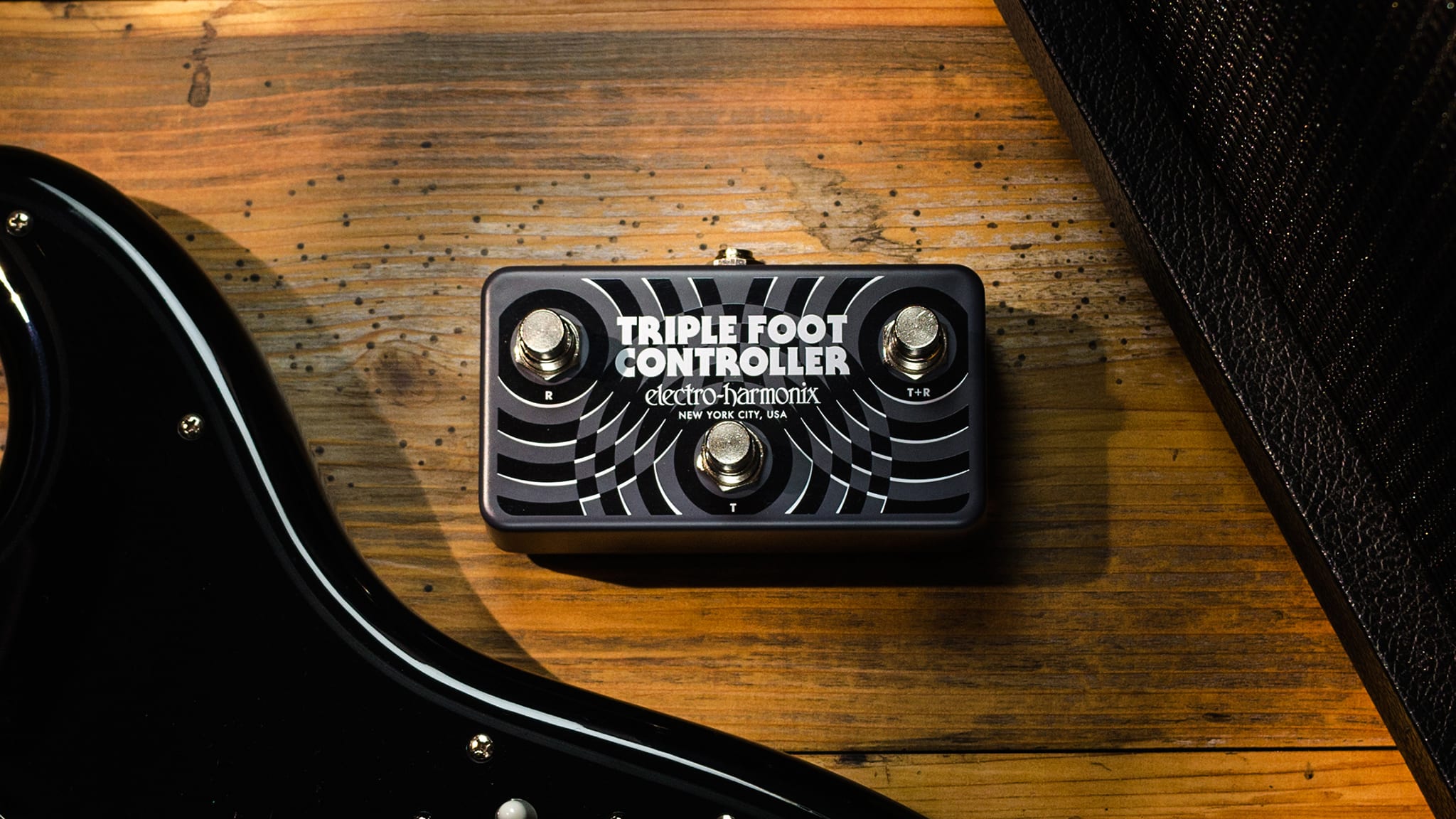 R
When this switch is pressed down, the Ring and Sleeve on the TRS cable are electrically shorted together.
T+R
When this switch is pressed down, both the Tip and Ring are electrically connected to the Sleeve of the TRS cable.
T
When this switch is pressed down, the Tip and Sleeve are electrically shorted together.
OUTPUT
Attach a TRS cable to the jack on the TFC and to the proper jack on the device it controls.
"The EHX Triple Foot Controller can handle functions such as setting tap tempo, toggling through programmes and mode selection."
–Guitar Magazine