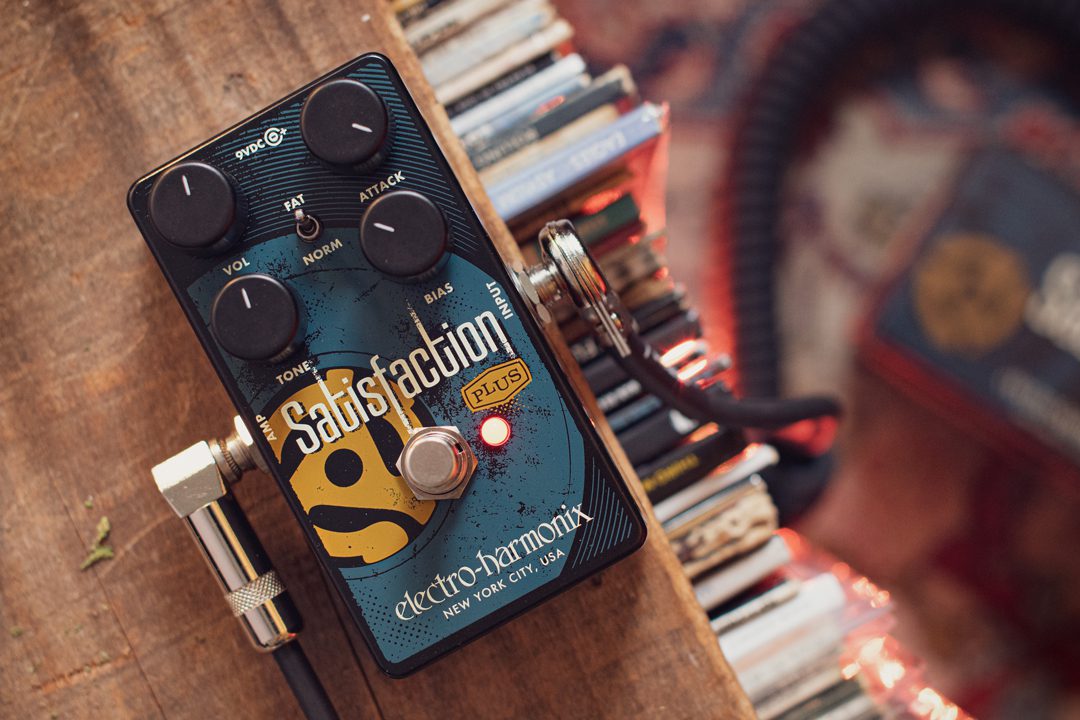 Classic fuzz reimagined and redefined!
$99.00
Sound Clips
60s Stones to Sludgy Stoner
Normal Mode with Bias Snarl
Throaty Fat Mode Slide Fuzz
Stinging Treble Booster Tone
Bias Knob Singing Sweet Spot
Expanding on our first homage to the tone that launched a thousand riffs, the EHX Satisfaction Plus delivers a wide palette of tones from classic '60s snarl to creamy lead tone to thick, earth-shaking sludge!
Where the original Satisfaction Fuzz circuit was a focused tribute, the Satisfaction Plus Fuzz treats the classic tone to a modern control set that includes a FAT/NORM mode switch, Bias control, and Tone knob. The added FAT mode features a tone that is bigger and warmer than the NORM mode for woolly leads and giant wall-of-thunder riffs. The Tone control is an active tilt-shift EQ that inversely controls both the treble and bass of the fuzz for broad tonal shifting. Set the Bias control to dial in the fuzz character from balanced and open to gated and snarly.
Fuzz circuit inspired by early '60s fuzz pedals
FAT mode adds bigger, warmer tones
BIAS adjusts from sweet spot smooth to voltage-sag snarl
TONE is a tilt-shift EQ adjusts treble and bass
ATTACK and VOLUME control gain and output
True Bypass
9V battery included (9V adapter optional)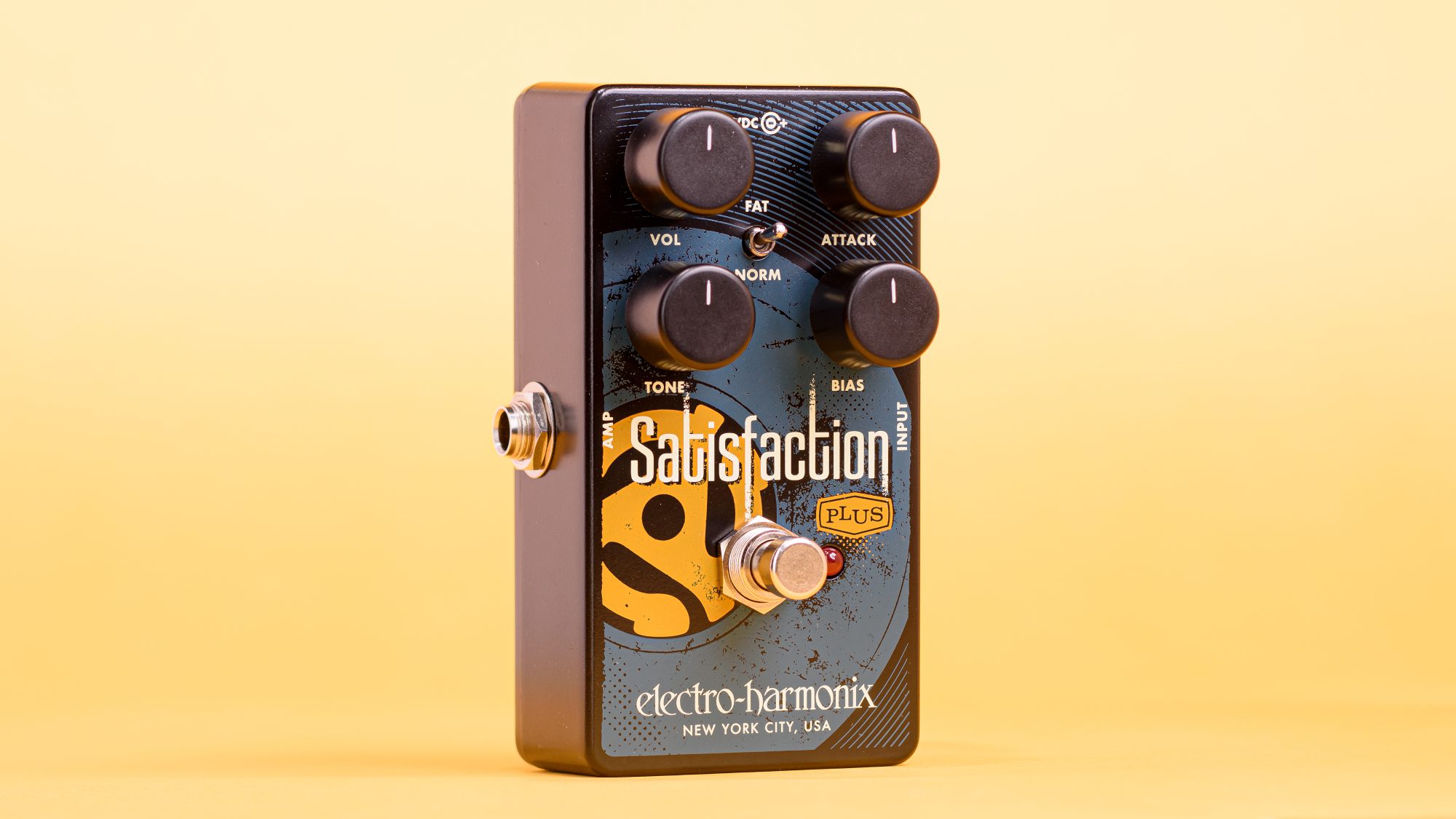 9V POWER JACK
An optional 9VDC, center-negative power supply can be connected to the power jack to provide power without a battery. The Lizard Queen requires 5mA at 9VDC on a center-negative plug. Do not exceed 12VDC at the power jack.
VOLUME KNOB
Sets the output level of the Satisfaction Plus.
ATTACK KNOB
Controls the amount of input gain and distortion. As you turn this knob clockwise, the Satisfaction Plus ranges from mild drive to saturated fuzz.
FAT / NORM SWITCH
In the NORM position, the Satisfaction Plus has the same overall circuitry as the original Satisfaction pedal. Push the switch to FAT for a bigger, bassier fuzz sound that still cuts through a mix.
TONE KNOB
Controls an active tilt-shift type EQ to further shape the fuzz tone. When the TONE knob is at noon the EQ is flat, matching the original Satisfaction pedal. Turn the TONE knob counterclockwise for more lows and less highs. Turn it clockwise for more highs and rolled back lows.
BIAS KNOB
Controls the signal bias going into the first transistor stage of the Satisfaction Plus. The least compressed and open sound is with BIAS set to noon, which matches the original Satisfaction pedal. Turn the knob counterclockwise for choked or gated fuzz, turn it clockwise for a hollowed-out sound.
INPUT JACK
Audio input to the Satisfaction Plus.
AMP JACK
Audio output from the Satisfaction Plus.
FOOTSWITCH and STATUS LED
The footswitch engages or bypasses the effect. The status LED lights when the effect is engaged. The LED is off in bypass mode. The Satisfaction Plus employs True Bypass.
"An expanded take on the classic fuzz sounds of the 1960s!"
–Mike Matthews