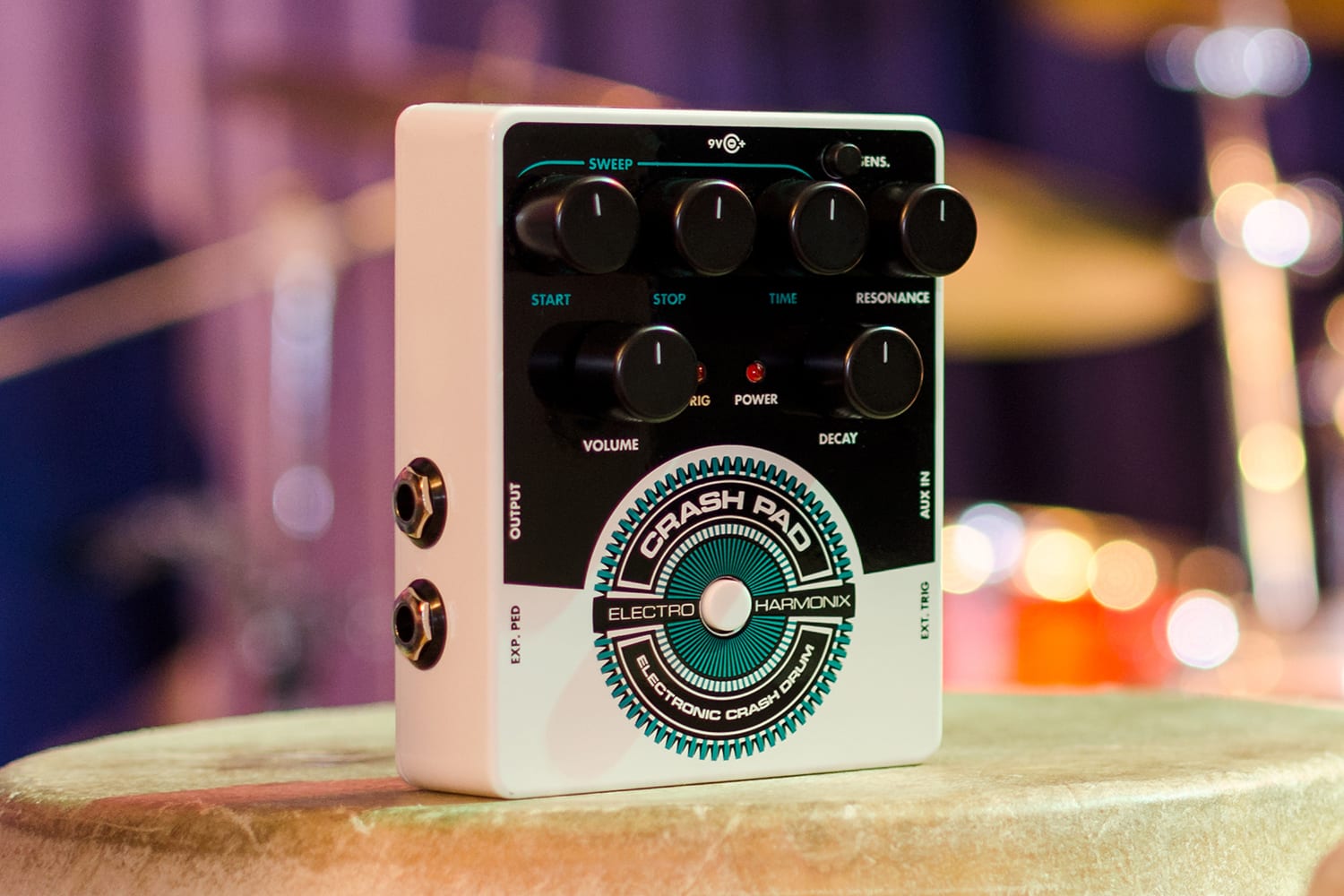 Crash Pad
Electronic Crash Drum
Reissue of the original drum synthesizer pedal!
$133.30
Sound Clips
Triggered from 8 Step Program
EHX's rich history was marked by many revolutionary pedals but one of our most distinctive lines was a group of analog drum synthesizers that included the Crash Pad.
Like the original from 1980, the EHX Crash Pad Electric Crash Drum can create an array of drum sounds and other-worldly oscillation sweeps, as well as process external sounds thru its resonant filter. Plus, it's been updated to respond to expression pedal/CV input for external control over the filter in real-time.
Creates a range of percussive sounds from cymbals, snares and hi hats to oscillation sweeps
Triggers via the on-board pushbutton, an external (non-MIDI) drum pad and most clock generators
Process external sounds thru the resonant filter + EXP/CV input for real-time filter control
Rugged, die-cast chassis
Works great with the EHX Clockworks Rhythm Generator/Synthesizer, 8 Step Program Analog Expression/CV Sequencer and other similar devices
Power adapter included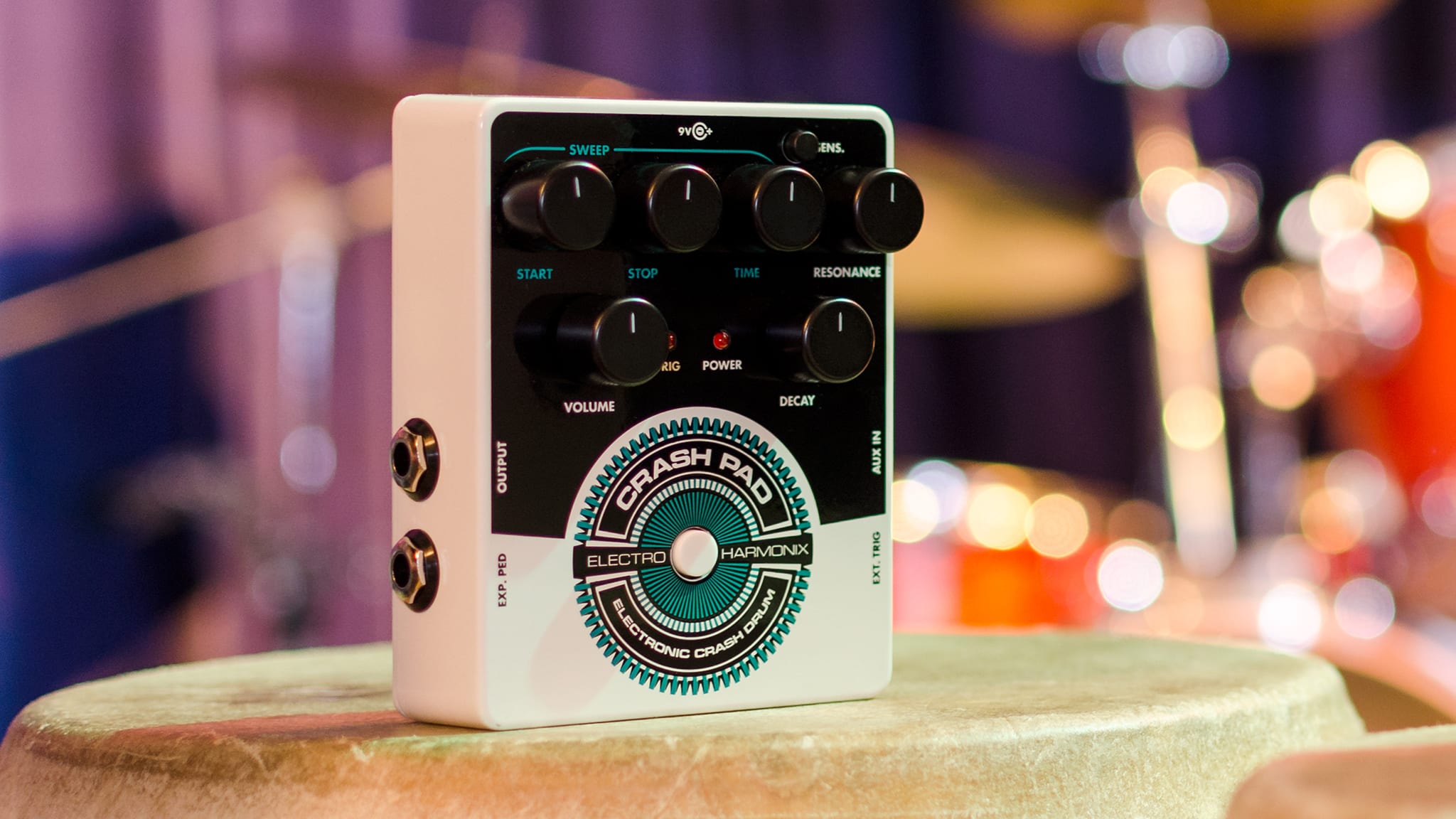 START KNOB
Sets the starting point of the frequency sweep.
STOP KNOB
Sets the end point of the filter's frequency sweep.
TIME KNOB
Controls how long it takes to sweep from the START frequency to the STOP frequency.
RESONANCE KNOB
Adjusts the resonance (or Q) of the low pass filter.
VOLUME KNOB
Controls the volume of the output signal.
DECAY KNOB
The DECAY knob sets the time it takes for the volume envelope to fade out the triggered sound.
PUSH BUTTON TRIGGER
This push button triggers the Crash Pad. Push this button to create amazing sounds.
AUX IN JACK
This ¼" jack is the auxiliary input for an external sound source.
EXT. TRIG JACK
This ¼" jack is the input for an external trigger.
OUTPUT JACK
This ¼" jack is the audio output from the Crash Pad.
EXP. PED JACK
Connect an expression pedal with a TRS plug to this jack to control the filter sweep with your foot.
SENS.BUTTON
Controls the sensitivity of the Crash Pad to an external trigger. Sensitivity is high in the down position and low in the up position.
"The EHX Crash Pad is a drum synth full of character with great all-round usability."
–MusicRadar