Electro-Harmonix is pleased to announce two new reissues of classic EHX pedals: the Screaming Bird (treble booster) and the Mole (bass booster).
And here's something a bit different: an informal introduction straight from the tidy desk of Engineering…
Last, meet Mike's cockatoo "Cutie The Bird" — seen here proudly perched on the pedal that now bears his image.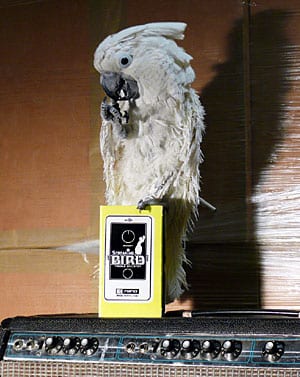 This pedal was conceived of and designed by EHX from globally sourced components. Every EHX pedal goes through a stringent testing process by musicians and technicians in NYC before packing.