Electro-Harmonix is now fulfilling the long anticipated arrival of its Dirt Road Special, a reissue of the company's venerable 1970s amp with modern enhancements to its electronics and mechnical design for improved durability. In addition, four reverbs from the Holy Grail Max reverb pedal have been added.
The newly minted Dirt Road Special includes the following:
• A compact design with 40 Watts of power and a single 12 inch speaker
• Raw, natural overdrive with interactive Volume and Bite knobs to control crunch and overdrive
• Spring, Plate, Hall and Reverse reverbs, reverb footswitch included
EHX Founder, Mike Matthews, stated: "Dig it! The Dirt Road Special has a great clean tone and can also deliver a raunchy crunch and overdrive with beautiful grit and grind. And, of course, we made sure it works really well with effects pedals."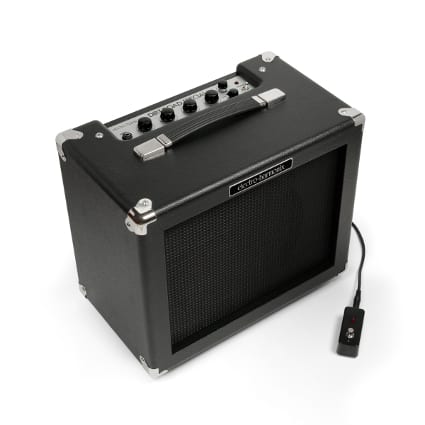 Check out the Dirt Road Special here.