1977. Elvis Presley, the King of rock 'n' roll, dies at 42. In New York City, there's a 25-hour blackout that results in riots, the first MRI is used in Brooklyn, Studio 54 opens at 254W 54th Street and Electro-Harmonix introduces the Electric Mistress Flanger with this ad!
Click here to see the ad: EHX Flashback Electric Mistress Flanger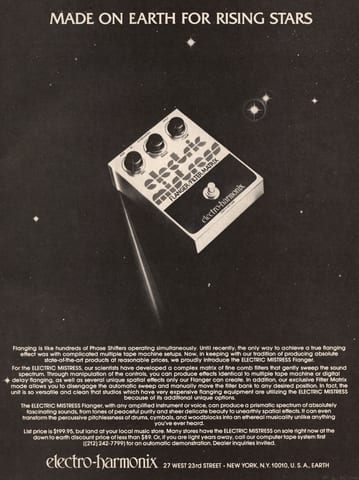 2010. Mike Matthews, Electro-Harmonix founder and president, with the original painting that was used in the ad!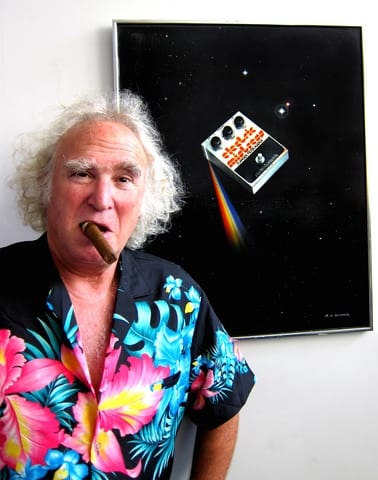 Photo: Marc Lesser
Previous Flashback Posts:
Stay tuned, more Flashback posts coming soon!