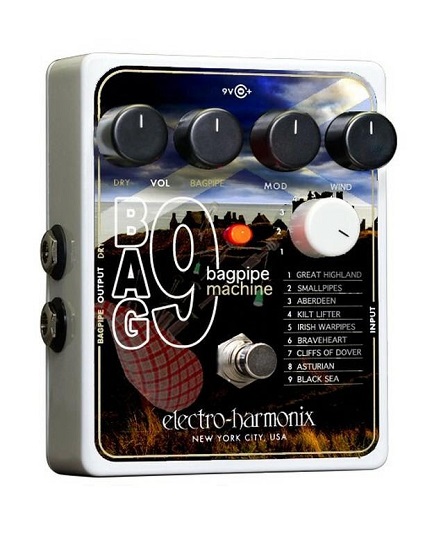 Electro-Harmonix announces the BAG9 Bagpipe Machine! What's under the kilt? Why it's the new BAG9 Bagpipe Machine featuring 9 great bagpipe sounds guaranteed to haunt and disturb your family, friends and neighbors!
Increase your gigs, as the BAG9 will give you access to play funerals, parades, battle fields and any number of drunk bar gigs on St Patrick's day. Squeeze the bag…the EHX BAG9!
Available 4-1-2018
UPDATE: A big BAG9 thanks to Okey Dokey for the April Fools' Day gag!