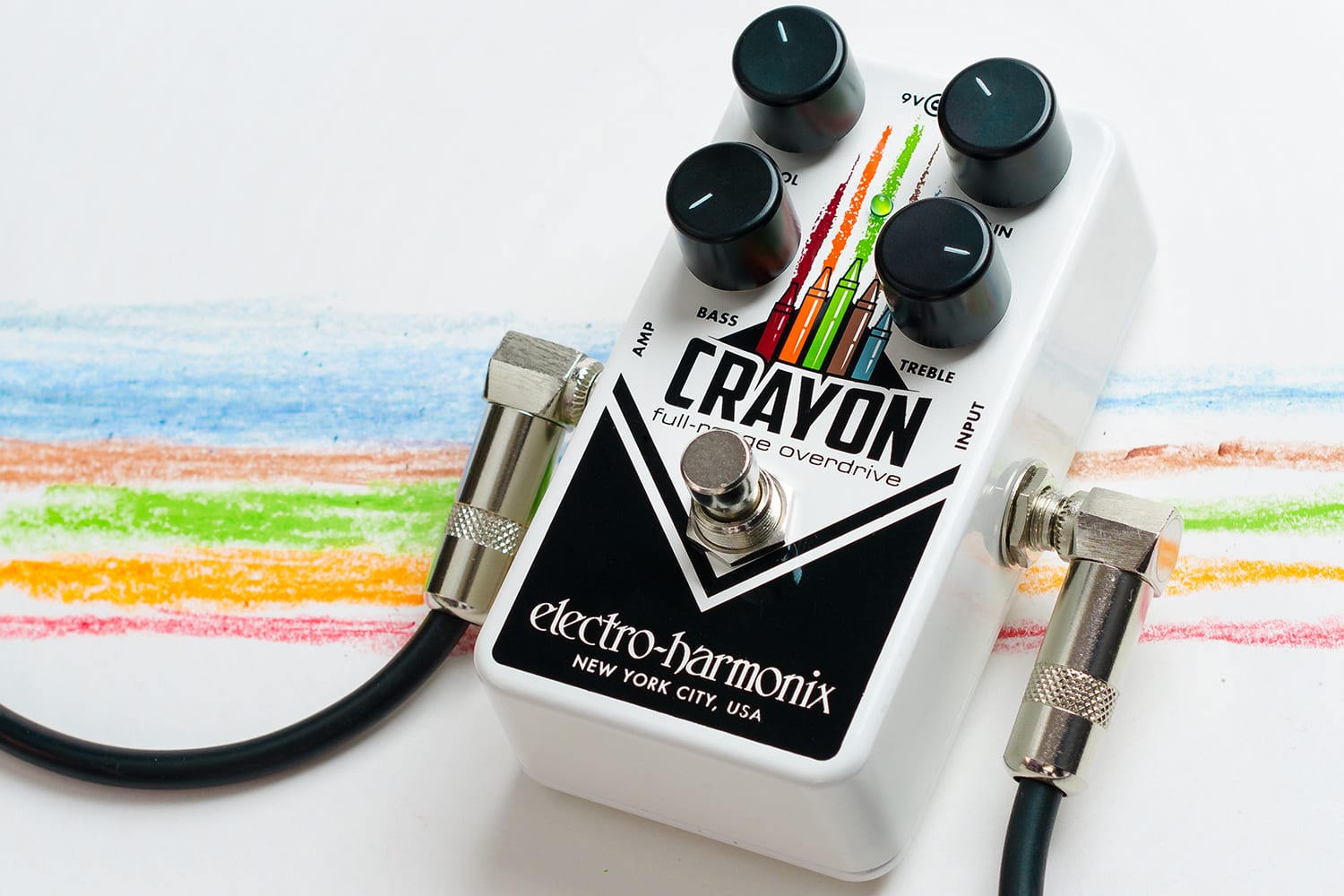 Crayon
Full-Range Overdrive
Full-range overdrive for a wide, sculptable tone!
$77.10
Sound Clips
Classic Mid-Hump Overdrive
The EHX Crayon Full-Range Overdrive is a versatile overdrive with independent Bass and Treble controls and an open frequency range that provides players with a musical alternative to customary mid-focused overdrive pedals. It delivers a range of sounds going from a suggestion of dirt to full-on distortion and is equally impressive all by itself or when driving another overdrive pedal.
Full-range overdrive with a lush, rich, warm tone
Independent Bass and Treble controls
True Bypass for maximum signal path integrity
Compact pedalboard-ready pedal
9V battery included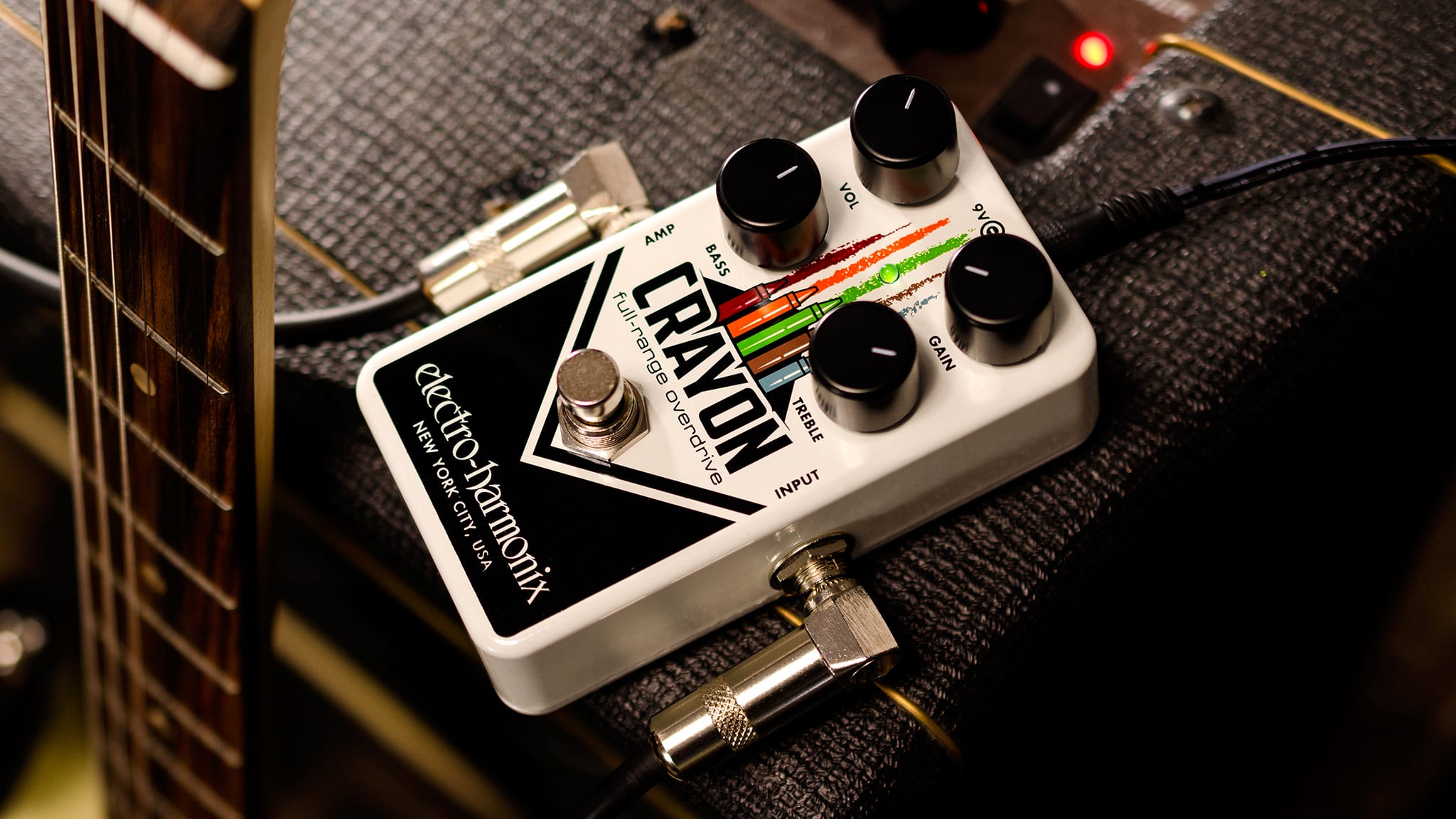 VOL KNOB
Sets the output level of the Crayon.
GAIN KNOB
Controls the amount of input gain.
BASS KNOB
As you turn BASS clockwise, the low end is boosted.
TREBLE KNOB
As you turn TREBLE clockwise, the overdrive's high end is accentuated, making your tone brighter.
FOOTSWITCH AND LED
The Footswitch selects whether the Crayon is engaged or in true-bypass mode. When the effect is engaged, the LED is lit.
INPUT JACK
This ¼" jack is the audio input for the Crayon.
AMP JACK
This ¼" jack is the audio output from the Crayon.
"Great tonal flexibility and articulation for an astonishing price. If you're in the market for an OD, you should get your hands on the EHX Crayon."
–Tone Report