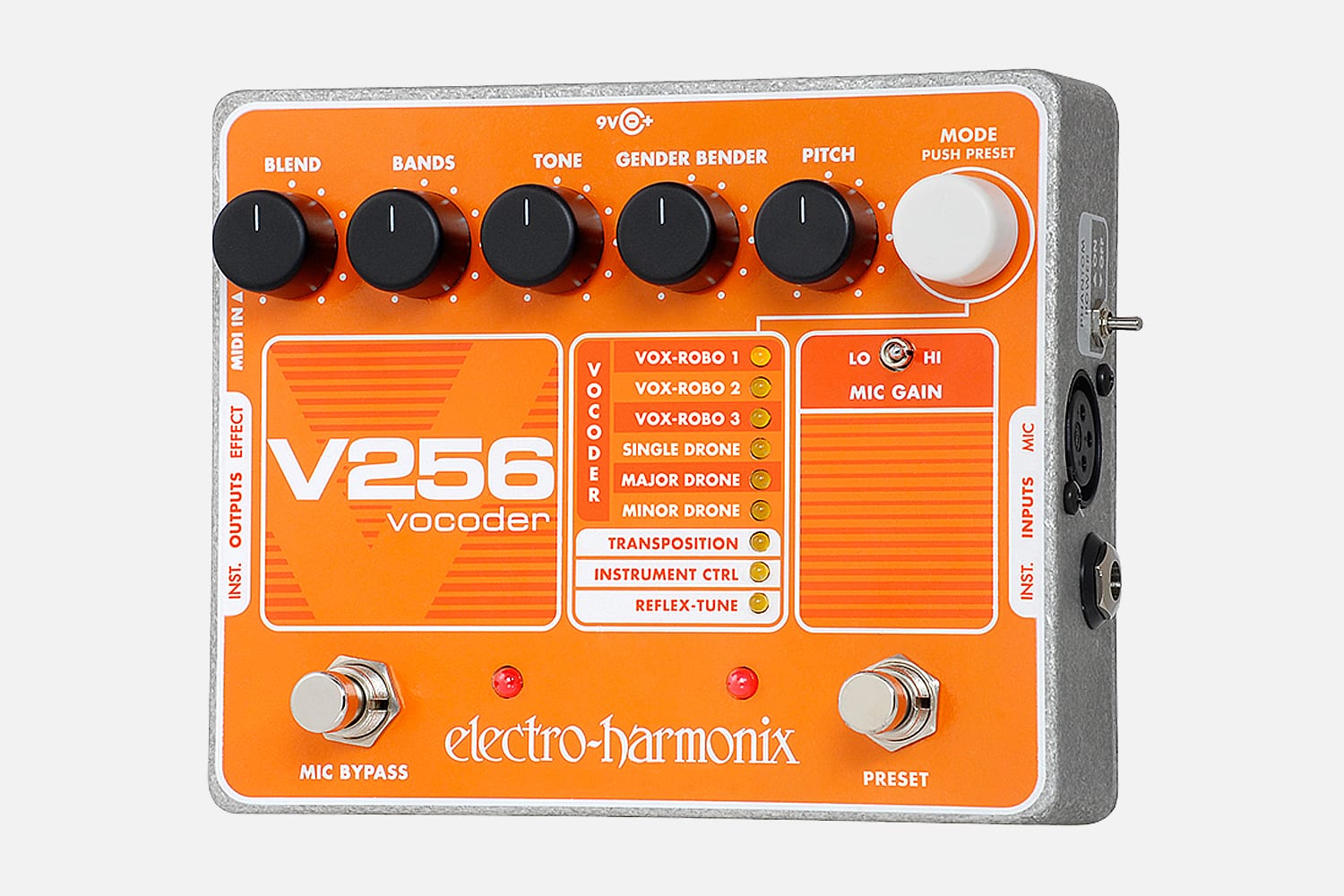 Robotize, harmonize… rule the vocoder world!
$261.20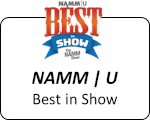 The EHX V256 Vocoder welds your voice to your axe inspiring the twist of creativity that can make all of the difference. Bend your gender, drone your tone and invite aliens into your work of art. You want flexibility? The V256 lets you adjust the vocoder from 8 to 256 bands taking you back to the 80's and propelling you into the future at the same time. Bring your vocals up to snuff with advanced processing "Reflex Tune"… today's most popular pitch correction effect.
Blend control
9 programmable memory locations
Vocoder band adjustment from 8-256 bands
Gender bender for male or female emphasis adjust
Reflex Tune for articulate Vocal pitch correction
3 Robotic voices and single, major and minor drones all with pitch control
XLR microphone connecter with phantom power
Transposition for pitch shifting
Instrument control for monophonic pitch replacement
Power supply included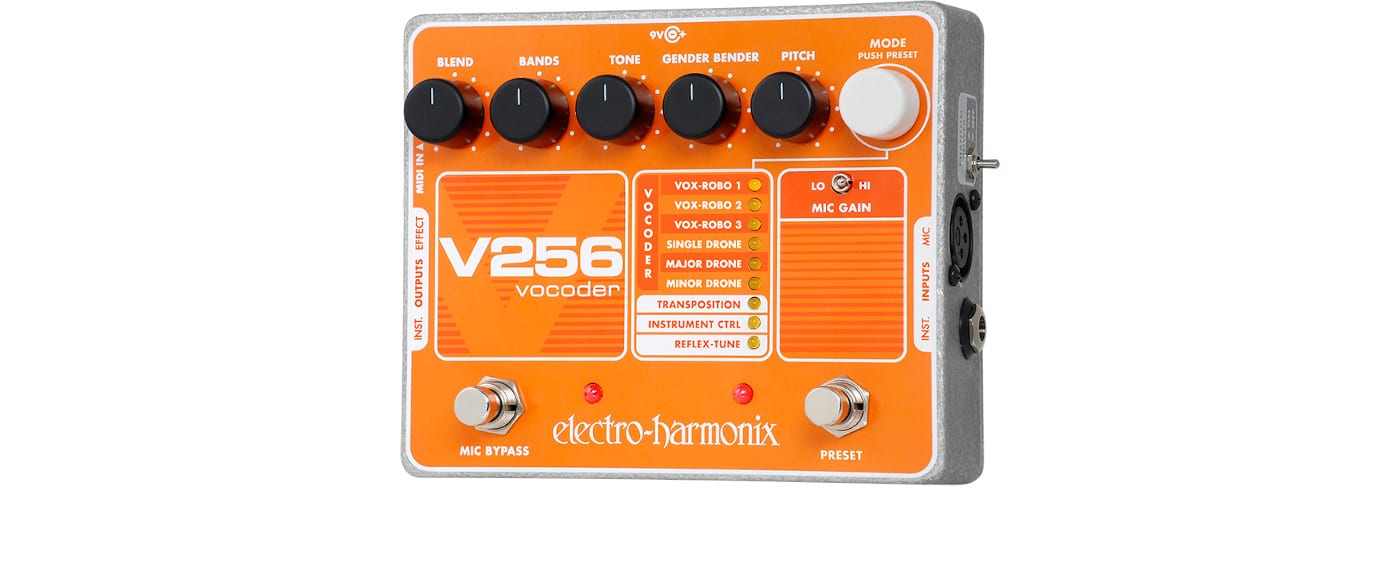 BLEND
Sets the mix of dry vocal signal.
BANDS
In most modes, sets the number of bands for the vocoder.
TONE
Adjusts the tonal quality of the effect.
GENDER BENDER
Formant shift corresponds roughly to the length of the vocal tract.
PITCH
In the first six modes, the PITCH knob controls the pitch of the internal synthesized voices.
MODE KNOB
Enables the user to scroll through the 9 Modes.
MIC GAIN TOGGLE SWITCH
Change the sensitivity of the mic pre-amp.
MIC BYPASS FOOTSWITCH / STATUS LED
Toggles between effect mode and bypass mode. If the STATUS LED is lit, then the V256 is in effect mode.
PRESET FOOTSWITCH / LED
Press and release the PRESET footswitch to load a preset into the presently selected mode.
INST INPUT ¼" Jack
In the VOCODER modes of the V256, the instrument signal can be used as the carrier signal for the vocoder effect. In INSTRUMENT CTRL mode, the instrument signal is used to determine the note that will replace the pitch of the sung note. In REFLEX-TUNE mode, with the PITCH knob set fully CCW, the instrument signal will determine the diatonic key and the V256 will quantize to notes in that key scale.
MIC INPUT XLR JACK
Connect your microphone directly to this input jack.
PHANTOM POWER TOGGLE SWITCH
Pushing the toggle switch up will supply +40V to the microphone. The PHANTOM POWER switch should only be set to ON when using a condenser microphone.
EFFECT OUTPUT XLR JACK
The V256's effect is output through the EFFECT OUTPUT XLR jack on the side of the unit. The effect signal as well as the dry and bypassed vocals are output from this jack.
INST OUTPUT ¼" JACK
The Instrument output on the V256 outputs a blend of the effected signal as well as the dry instrument signal or MIDI controlled internal synthesizer.
"For those who want to push their boundaries just a little further however, the EHX V256 might be just the ticket."
–Premier Guitar