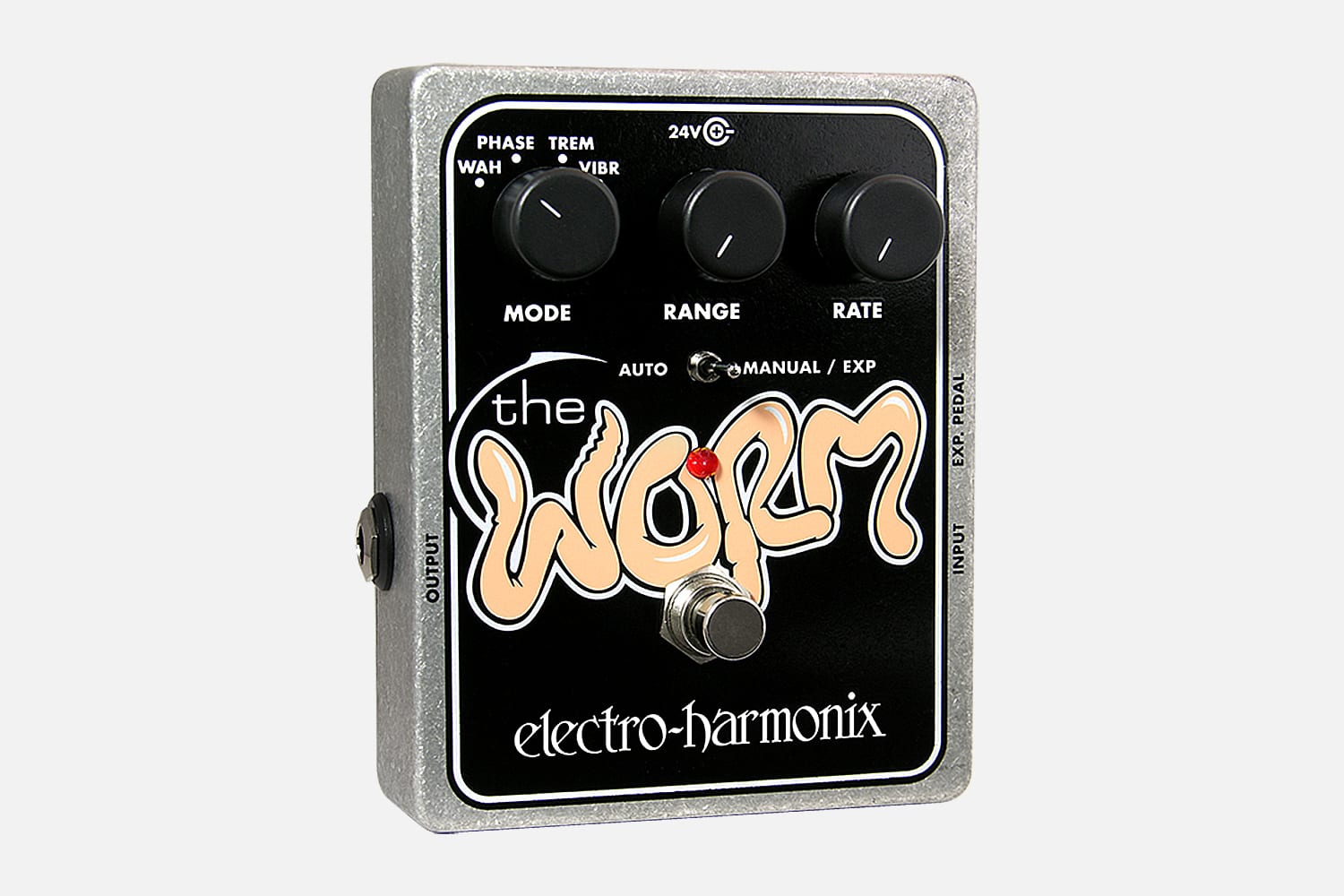 The Worm
Wah / Phaser / Vibrato / Tremolo
All-analog multi-functional modulation pedal!
$123.40
Modulation madness! All-analog multi-functional modulation effects processor featuring Phaser, Tremolo, Vibrato, and a Neo-modulated Wah. At the heart of the EHX Worm is a specially designed tone-bending engine that creates groundbreaking oscillatory effects.
True bypass
Mode selectable analog modulation effects: wah, phaser, vibrato, tremolo
Manual mode removes the modulation so the effects can be swept by hand
Optional expression pedal sweep capability
Tough and compact die-cast chassis
Power adapter included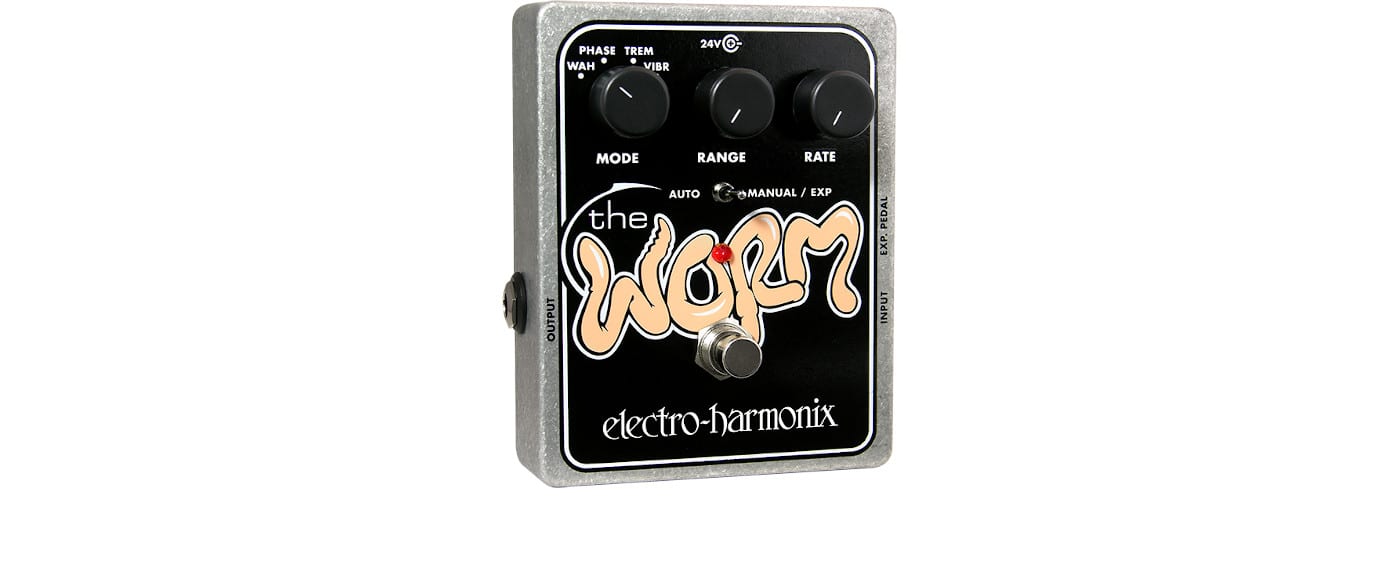 MODE ROTARY SWITCH
Selects between the four different types of effects: WAH, PHASER, TREMOLO and VIBRATO.
RANGE KNOB
Adjusts the amount of effect that will be applied to your signal.
RATE KNOB
Adjusts the speed of modulation for the effect.
AUTO / MANUAL/EXP TOGGLE SWITCH
Set this switch to AUTO mode for normal modulation use. When this switch is set to MANUAL/EXP mode, the internal modulation waveform is disconnected from the circuit and the RANGE knob will sweep through the effect.
STATUS LED AND FOOTSWITCH
If the effect is engaged, the LED will blink at the same rate that the effect modulates. The footswitch engages/disengages the effect.
INPUT JACK
Connect your instrument to this jack.
EXP. PEDAL JACK
Connect an Expression Pedal to this jack or the output from a Control Voltage generator.
OUTPUT JACK
Connect this jack to your amp or next effects pedal.
"EHX has always been forward thinking in a very fun way when it comes to features and twists to their product, The Worm being no exception."
–Pedal of the Day