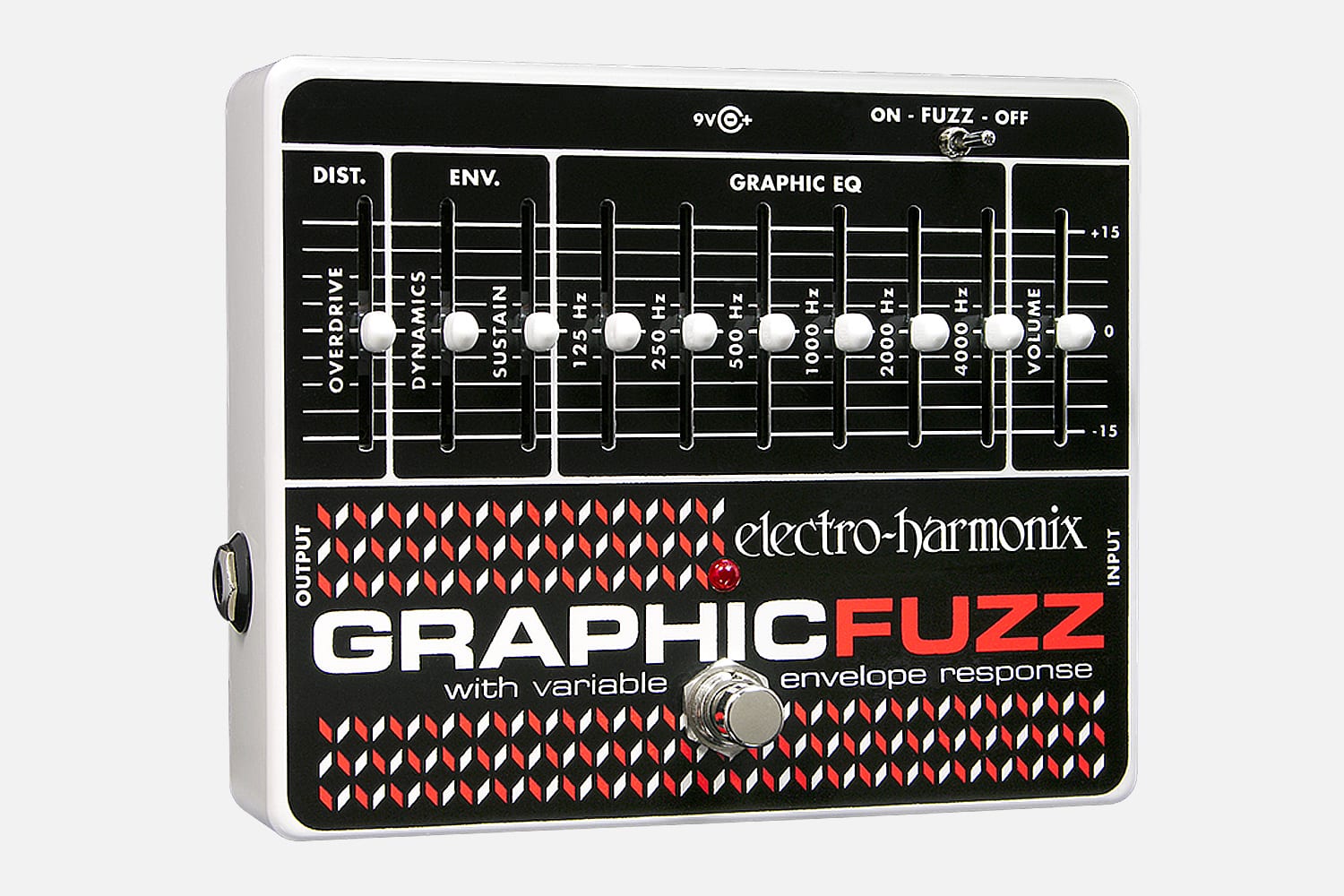 Graphic Fuzz
DISCONTINUED 2023 | EQ / Distortion / Sustainer
A unique distortion tool with 6-band EQ that is sensitive to the dynamics of your playing!
Sound Clips
Adjusting Dynamics Envelope
DISCONTINUED 2023
Total fuzz sound sculpting is once again available at the true tonal alchemist's fingertips. Sliders for Overdrive, Sustain, and Volume further its array of tones. The EHX Graphic Fuzz's fuzz/distortion is independent of the EQ and may be turned on or off, making it a dual-purpose effect!
True bypass
Can be used as stand-alone EQ
Superior midrange scoops
Tough and compact die-cast chassis
Power adapter included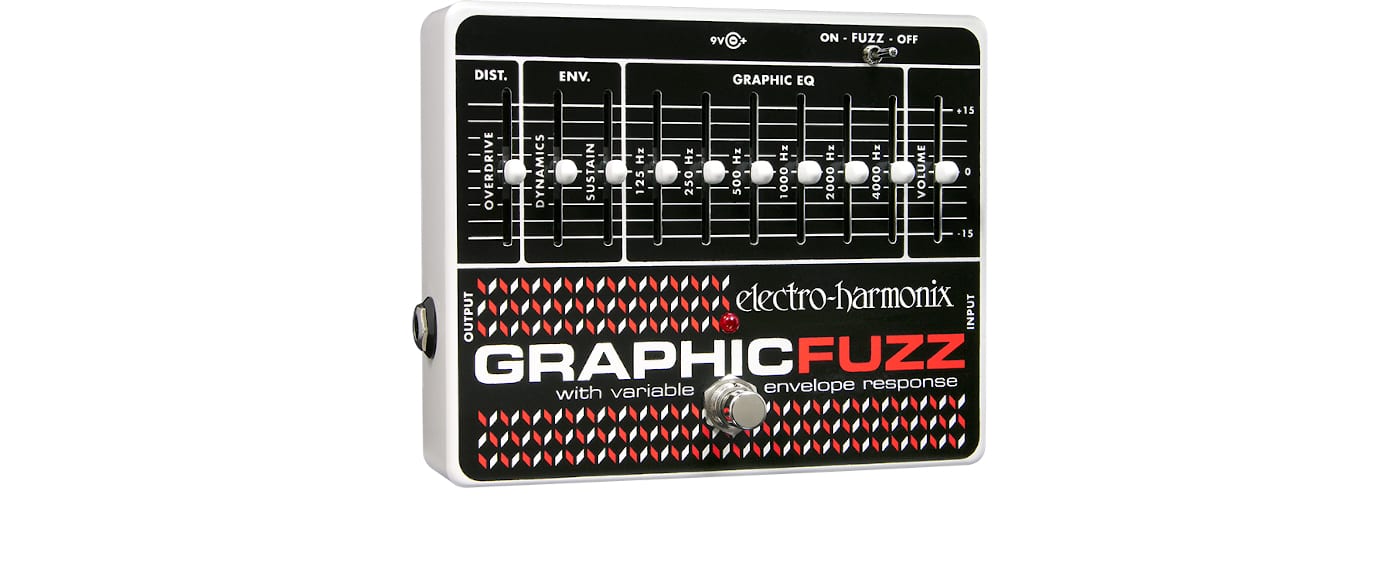 OVERDRIVE SLIDER
Controls the amount of overdrive.
DYNAMICS SLIDER
Controls the sensitivity of the unit to your playing style.
SUSTAIN SLIDER
Only effective when the DYNAMICS slider is up. It controls how long a note is sustained.
GRAPHIC EQ SLIDERS
Controls the equalization.
VOLUME SLIDER
Controls the output volume level.
ON-FUZZ-OFF SWITCH
In the ON position, the fuzz effect is on. In the OFF position, the fuzz is off and the unit can be used as a graphic equalizer using the six slide pots already mentioned.
OVERDRIVE FOOTSWITCH
Controls the amount of distortion in the output signal.
INPUT JACK
This ¼" jack is the audio input.
OUTPUT JACK
This ¼" jack is the audio output.
"Fuzz with EQ Available once again for the true tonal alchemist."
–Ultimate Guitar