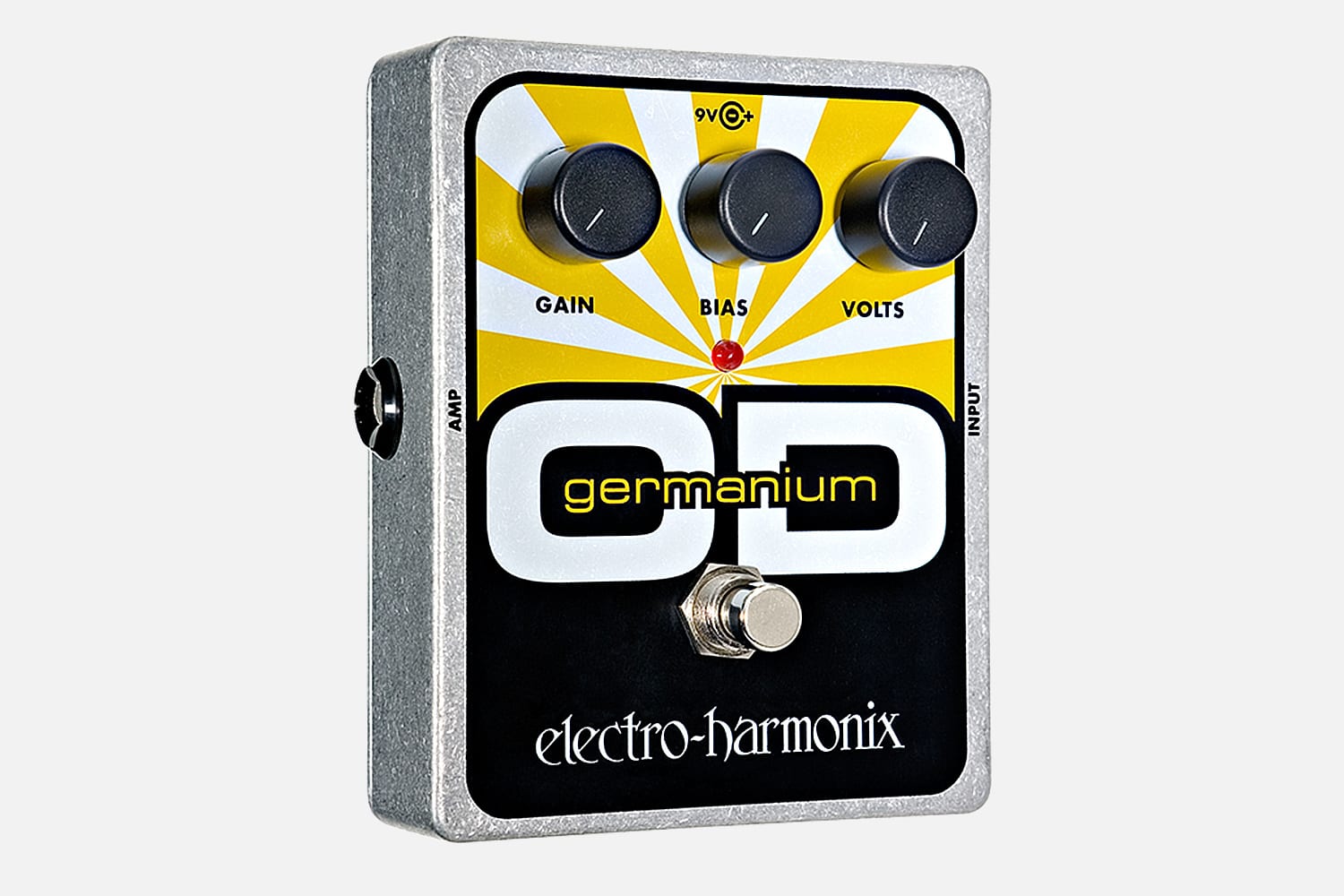 Germanium overdrive with variable Bias and Voltage control!
$88.00

Classic '60s Germanium transistor overdrive and more. In addition to a Gain control, the EHX Germanium OD allows the user to control Bias for attack and the circuit Volts for that sweet spot found when a battery's voltage dips. Dial up that slightly torn speaker sound OR dial in total Germanium Satisfaction.
True bypass
Gain control
Bias knob for putting your sound right at the edge of break up
Volts knob for reducing battery voltage
Countless germanium variations at the touch of a knob
Tough and compact die-cast chassis
9V battery included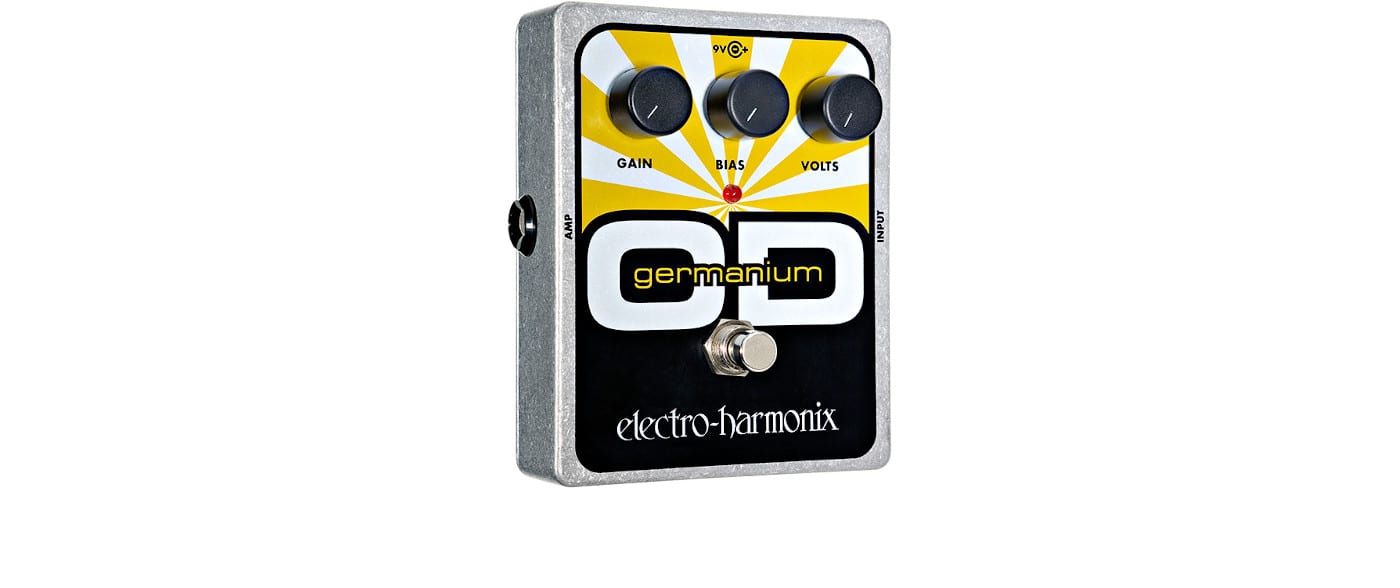 GAIN CONTROL
Adjusts the amount of input signal that is fed to the GERMANIUM OD.
BIAS CONTROL
Adjusts the current gain that is sent to the Germanium transistor.
VOLTS CONTROL
Allows the user to control the amount of voltage that is applied to the GERMANIUM OD.
FOOTSWITCH
The footswitch engages/disengages the effect.
INPUT JACK
Connect your instrument to the input jack.
OUTPUT JACK
Connect this jack to your amplifier. This is the GERMANIUM OD output.
"EHX surprises us again and again, and it feels good inside."
–Audiofanzine