Bass Blogger
Distortion / Overdrive
Fat bass drive and fuzz to add layers of grunge to your low-end!
$85.10

The EHX Bass Blogger delivers definition and grit to your bass tone. With selectable Drive and Fuzz settings, it can go from silky, smooth overdrive to volcanic, fiery fuzz, all in a compact, versitile package.
Selectable fuzz or drive
Controls include drive, tone and volume
Wide tonality range
Individual dry and effect out
True bypass
Tough and compact die-cast chassis
9V battery included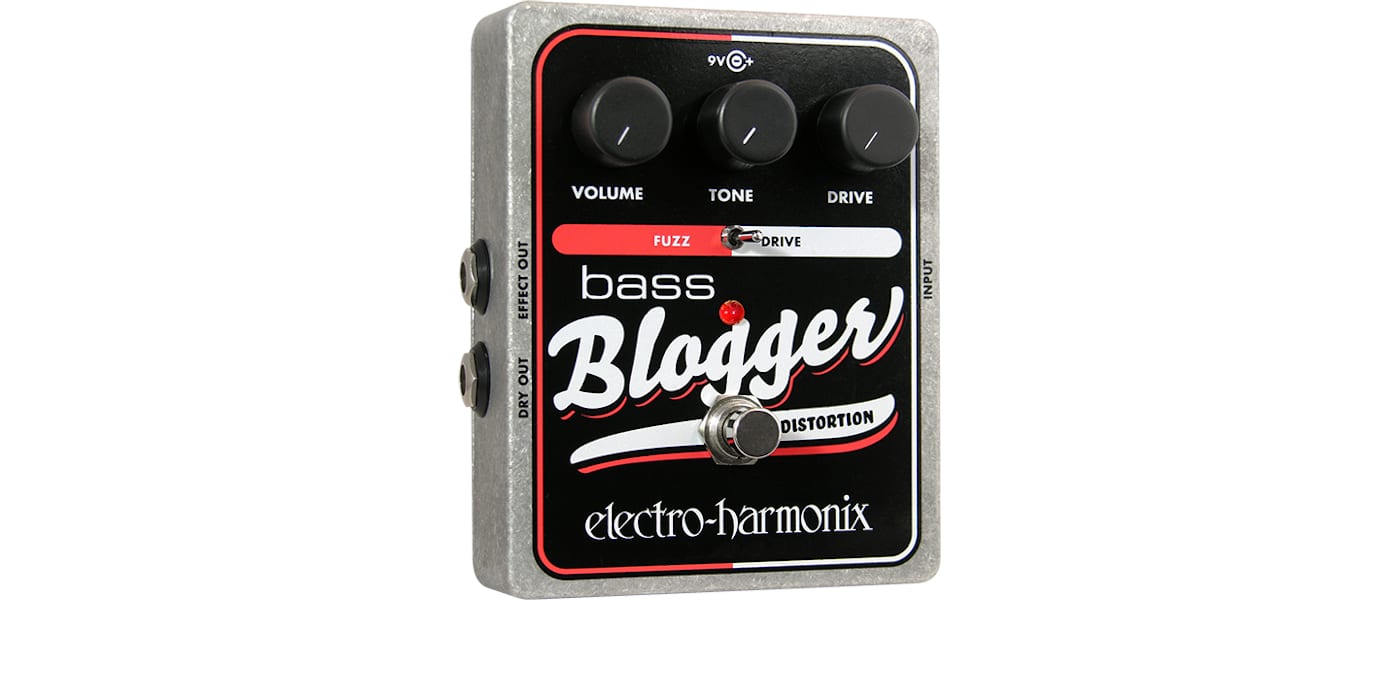 VOLUME KNOB
In the Fuzz mode, this is a master volume control after the gain stages. In the Drive mode, the volume is inactive and remains at unity gain for optimal performance.
TONE KNOB
As the knob is rotated this filter changes the tone from dark to bright through a linear frequency range.
DRIVE KNOB
In both Drive and Fuzz modes, turning the drive knob up (clockwise) will increase the amount of distortion or fuzz.
FUZZ/DRIVE SWITCH
Selects either the Fuzz or Drive mode.
FOOTSWITCH AND STATUS LED
The footswitch toggles between effect mode and True Bypass. When the status LED is lit, the effect is active.
INPUT JACK
Musical instrument input jack.
DRY OUTPUT JACK
Connects directly to the input jack to allow access to your original bass signal.
EFFECT OUTPUT JACK
Your distorted bass will come out of this jack.
"Dead easy to use three knob distortion pedal designed for bass guitar, with a function switch for two modes of operation."
–Interactive Guitar