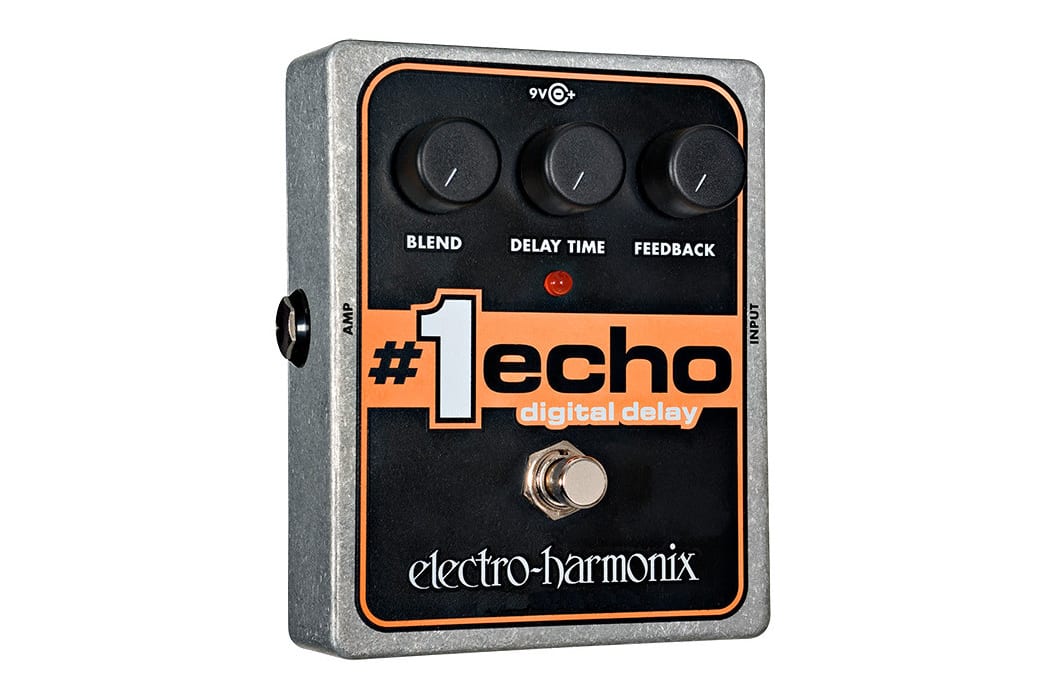 Ultra high quality tone, with up to two seconds of maximum warm analog-sounding delay!
$136.10
Sound Clips
Max Feedback Sound on Sound
The EHX #1 Echo Digital Delay features up to two seconds of delay with a warm analog style decay that sits beautifully in any track or performance. A prime example of of Electro-Harmonix's reputation for quality delays.
The feedback control sets number of repeats and how fast they fade. The blend control lets you adjust the balance of echo volume with straight through signal, putting your sound exactly in the pocket you want.
Tough and compact die-cast chassis
Power adapter included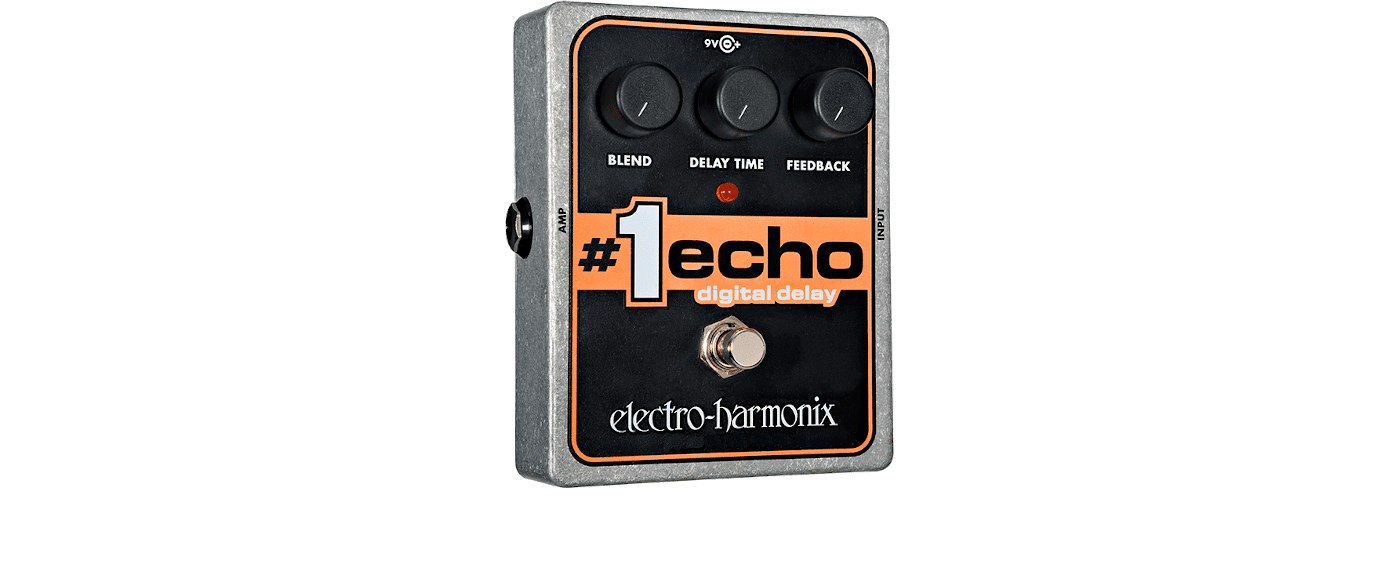 BLEND KNOB
Sets balance between dry and wet signals.
DELAY TIME KNOB
Adjusts the delay time of your echo.
FEEDBACK KNOB
When turned completely counter clockwise, feedback is off and you will hear only the first echo. As the Feedback knob is rotated clockwise, you will hear more repeats.
FOOTSWITCH AND LED
The footswitch selects whether the ECHO #1 is engaged or in bypass mode. When the effect is engaged, the LED will be lit.
INPUT JACK
This ¼" jack is the audio input.
OUTPUT JACK
This ¼" jack is the audio output.
"Maximum digital clarity for minimum cash."
–Premier Guitar