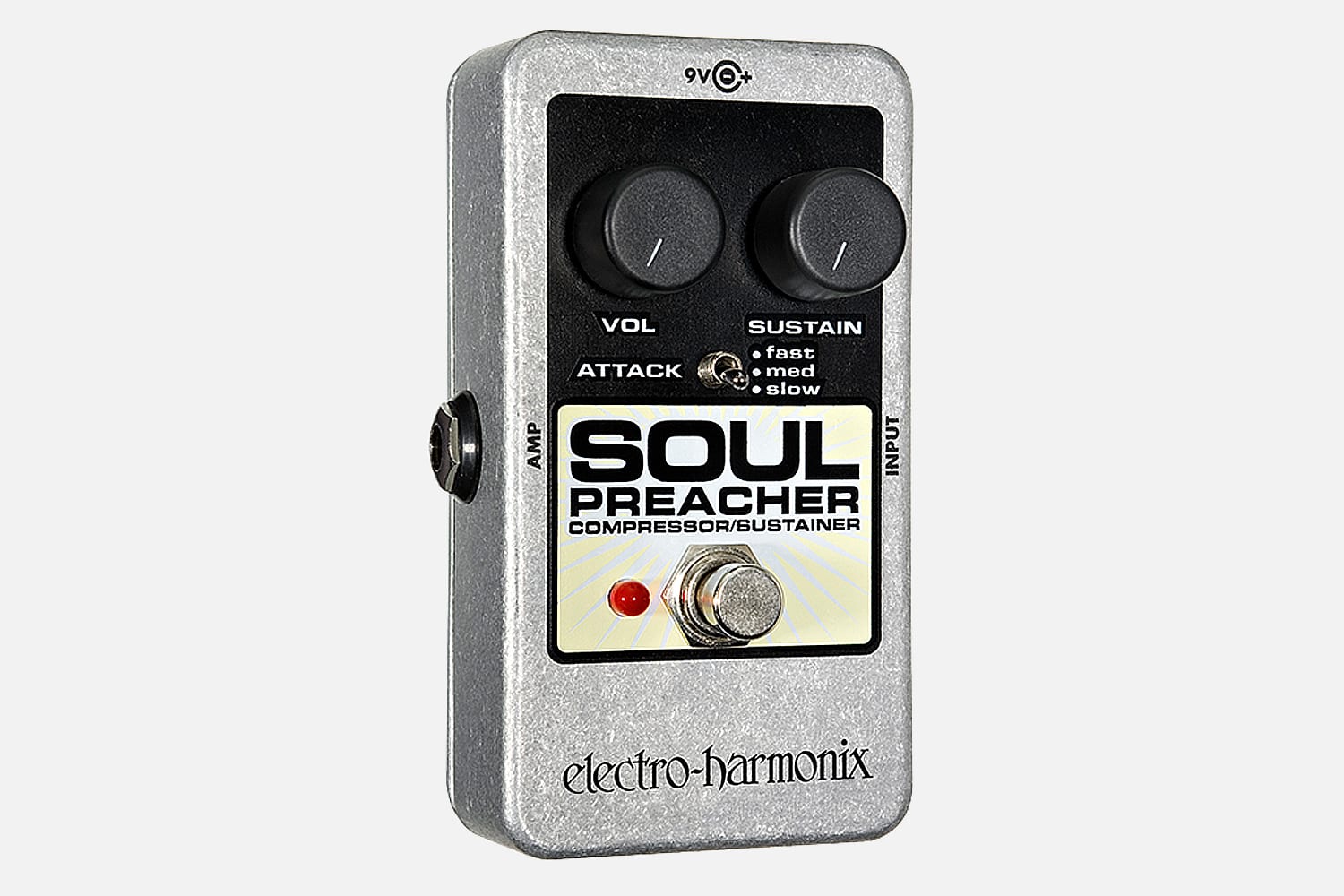 Soul Preacher
Compressor / Sustainer
With three selectable attacks coupled with silky, long sustains, the Soul Preacher is your tool for sonic salvation!
$101.60
The EHX Soul Preacher Compressor / Sustainer is a compact compressor/sustainer with variable parameters allowing extreme or subtle adjustments of the dynamic qualities of YOUR playing. Two knobs and one 3 way toggle switch control the output volume, the depth of the effect and the attack/decay characteristics of the effect.
True bypass
Sustain control adjusts the amount of sustain
Volume control sets the output level
Attack toggle switch provides 3 switch selectable settings of attack: fast, medium, slow
Fast attack: gives an aggressive hit with about a 20mS rise time. fast and musical
Medium attack presents a slower rise time of about 50ms, smooth and defined
Slow attack brings a musical 100ms rise time for a softer
Tough and compact die-cast chassis
9V battery included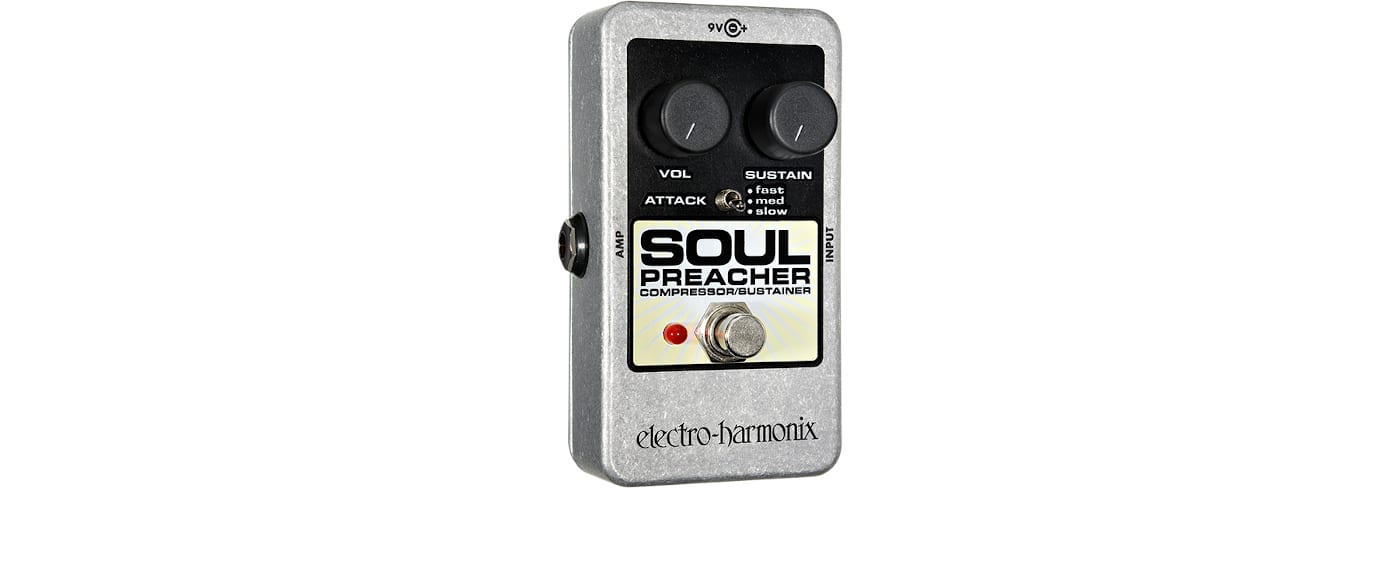 VOL KNOB
Adjust the amount of make-up gain.
SUSTAIN
Sets the amount of compression.
ATTACK
Sets the timing of the attack / decay.
Title
FOOTSWITCH AND STATUS LED – When the effect is engaged this red LED will illuminate. Press the footswitch to toggle between effect and true bypass mode.
INPUT JACK
This ¼" jack is the audio input.
AMP JACK
This ¼" jack is the audio output.
"Though its diminutive in size this unit is packed with warm, user-friendly musical compression."
–MusicRadar