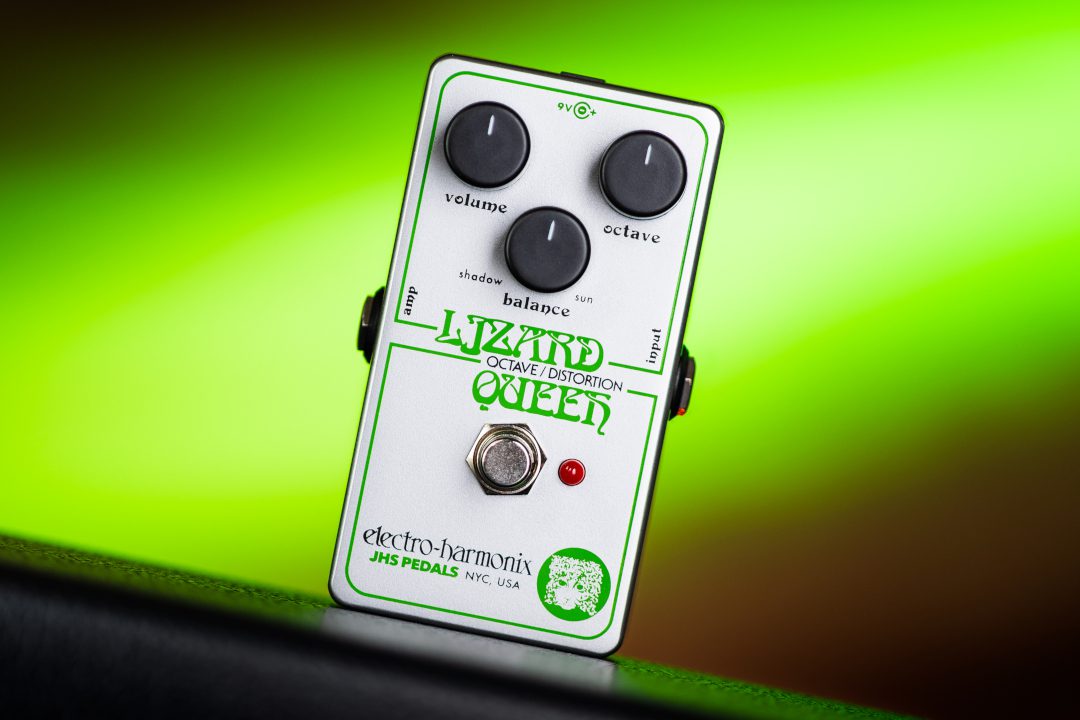 Octave Fuzz that pays homage to 1970s Electro-Harmonix design
$99.00
Sound Clips
Lizard Queen Ascends to Her Throne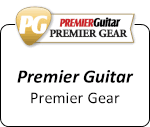 Originally designed by Josh Scott of JHS Pedals and graphic designer, Daniel Danger as a homage to Electro-Harmonix in what Josh and Daniel consider the company's design heyday of the 1970s, the EHX Lizard Queen Octave Fuzz is a nano-sized version of the pedal brought to life by the engineers at Electro-Harmonix that has all of the tones and vibes of the original circuit design by Josh. The tone is inspired by EHX's fuzz pedigree with a unique analog octave up circuit that has all the vibe of the original design first featured on the JHS Show in 2022. This creates a completely new and unique EHX fuzz sound we've never heard before. To further tell the tale, the pedal is adorned with vintage EHX-inspired graphics designed by Daniel.
Housed in EHX's Nano-sized chassis, the EHX Lizard Queen is a fixed gain fuzz pedal which features Volume, Octave, and Balance knobs. Volume controls the overall output volume level. The Octave control adjusts the level of the octave-up signal from zero to full octave chaos. Perfect for dialing in a crushing rhythm sound or a chimey, clanging lead sound. The Balance knob sets the tone balance between the smoother Shadow setting and the raspy, biting Sun setting. The effect of the Balance control is especially apparent with the octave set high.
Unique transistor-based octave fuzz distortion circuit designed by Josh Scott
Blendable Octave to dial in the analog octave chaos
Balance control adjusts between smooth sustaining tones and raspy fuzz tones
1970s Electro-Harmonix graphic designed by Daniel Danger
True Bypass
9V Battery included (9V adapter optional)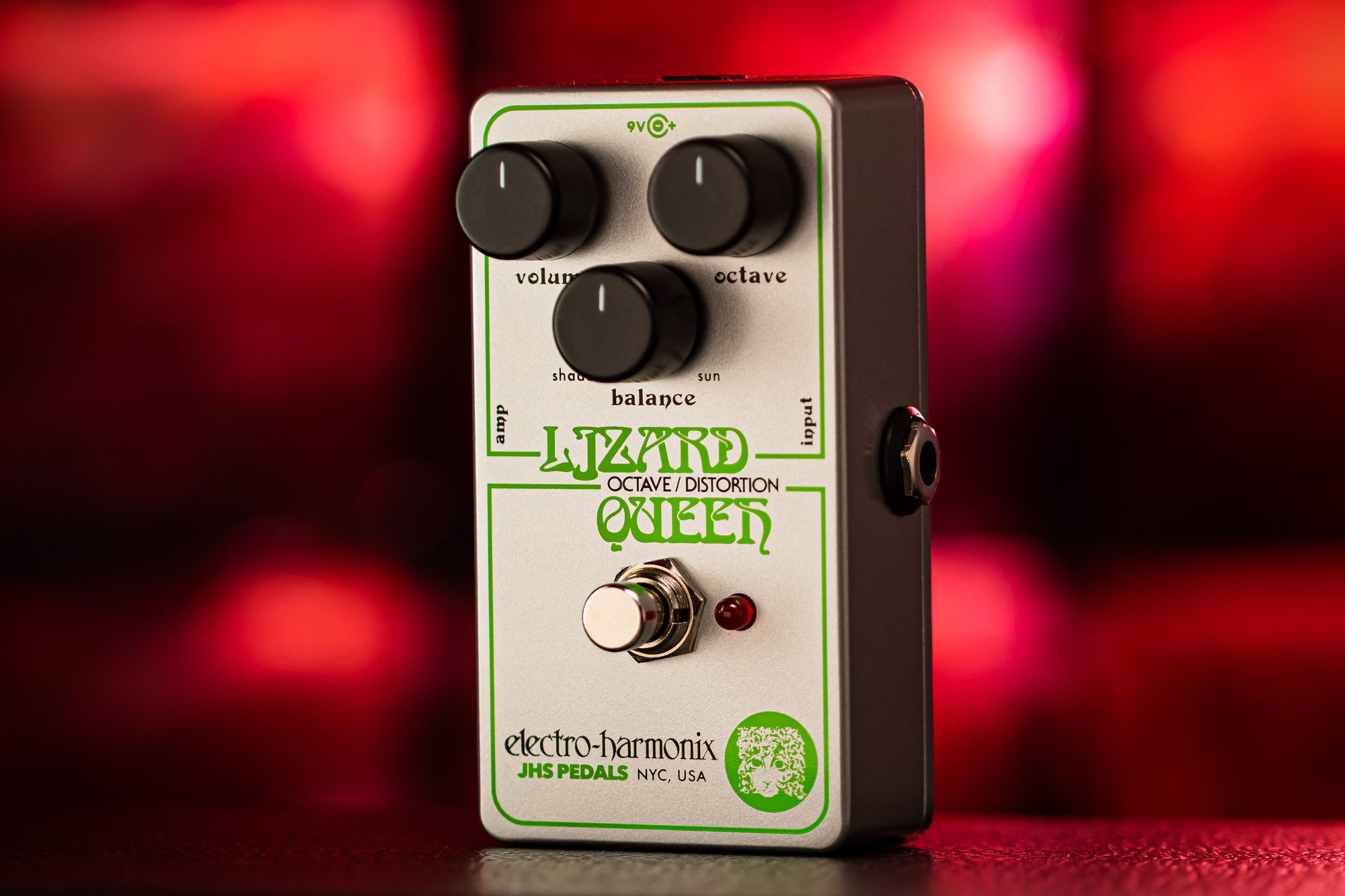 9V POWER JACK
An optional 9VDC, center-negative power supply can be connected to the power jack to provide power without a battery. The Lizard Queen requires 5mA at 9VDC on a center-negative plug. Do not exceed 12VDC at the power jack.
VOLUME KNOB
Sets the output level of the Lizard Queen.
OCTAVE KNOB
Controls the intensity of the octave-up effect. Turn clockwise for more octave.
BALANCE KNOB
Adjusts the balance between the SHADOW and SUN tones. SHADOW is a classic dark, yet smooth, sustaining fuzz. SUN is a brighter, raspy biting fuzz. The BALANCE knob is most effective with higher OCTAVE settings.
INPUT JACK
Audio input to the Lizard Queen.
AMP JACK
Audio output from the Lizard Queen. In bypass mode, the AMP jack is directly connected to the INPUT jack.
FOOTSWITCH & STATUS LED
The footswitch engages or bypasses the effect. The Status LED lights when the effect is engaged. The LED is off in bypass mode. The Lizard Queen employs True Bypass.
"I want to dream big!"
–Josh Scott, JHS Pedals