Your quest for an ultra pedalboard-friendly stompbox that includes plate reverb is fulfilled!
$143.30
Sound Clips
Hall with Multi Tap Delay
The EHX Neo Holy Grail is an update to our wildly popular compact digital reverb, the Holy Grail. It contains three reverb algorithms: SPRING, HALL, and PLATE. All three algorithms were designed and tailored for the electric guitar, but they work equally well on most instruments and voices.
The SPRING algorithm is a re-creation of the classic spring reverbs that are found in many guitar amplifiers. The HALL algorithm simulates the reverberations heard in large spaces such as a concert hall or cathedral. The PLATE algorithm is an emulation of a metal plate reverb commonly found in high end recording studios during the 1960s and '70s. The PLATE reverb is a very smooth, tonally balanced sounding reverb that sounds great on many different instruments, especially vocals. True bypass switching ensures your tone won't be affected when the pedal is bypassed.
Three super reverb styles in one compact pedal
Features Spring, Plate and Hall Reverbs
True Bypass
Compact, rugged chassis
Power adapter included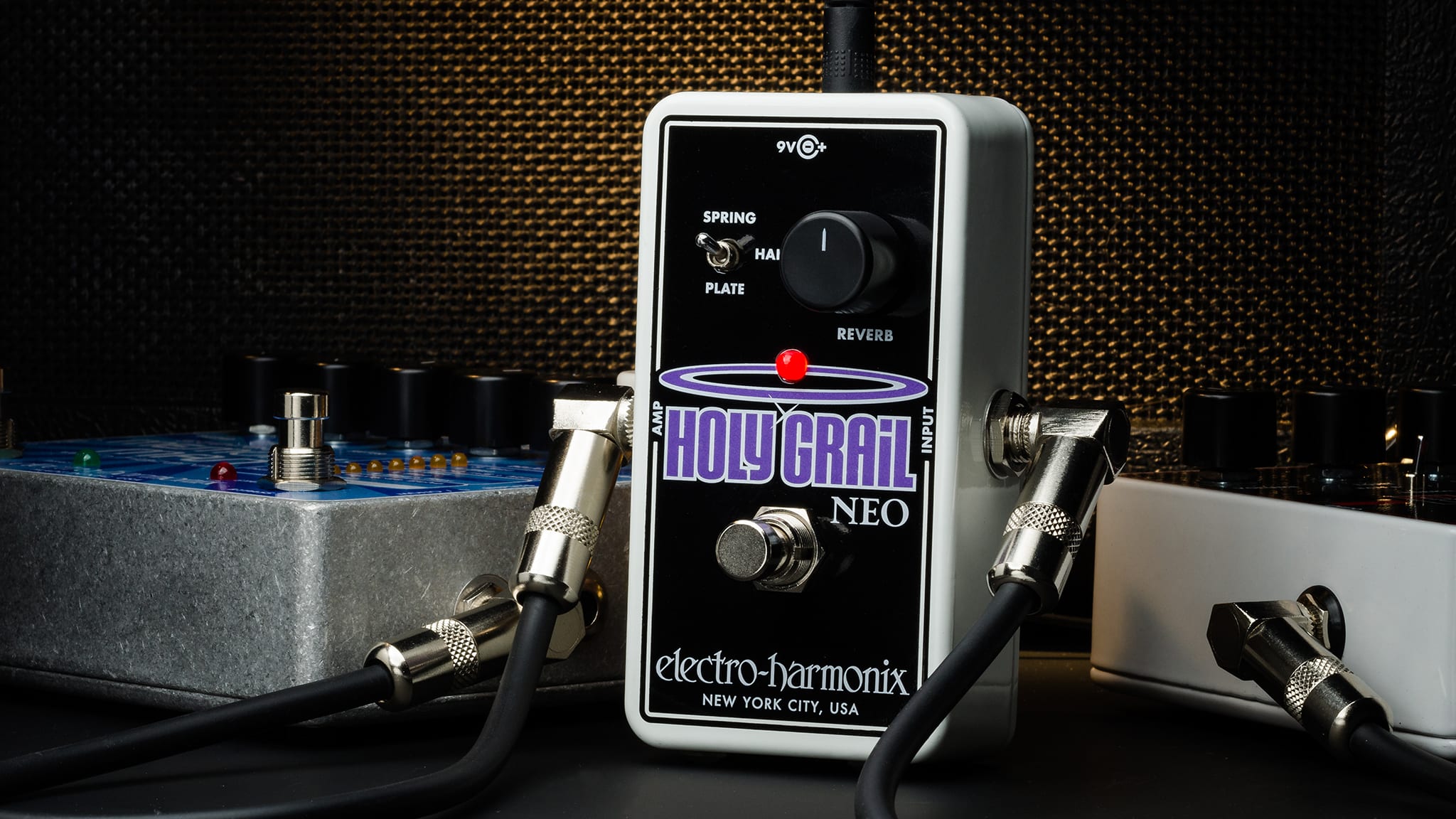 REVERB KNOB
Controls the wet/dry mix from 100% dry to 100% wet.
TOGGLE SWITCH
Switches between the three different reverb algorithms.
FOOTSWITCH
Toggle between effect and bypass modes.
INPUT JACK
This ¼" jack is the audio input.
AMP JACK
This ¼" jack is the audio output.
"A single effect level control is all you'll need to bask in the lush tones of a studio plate reverb, hair-raising hall, or classic amp-style spring reverb."
–Reverb