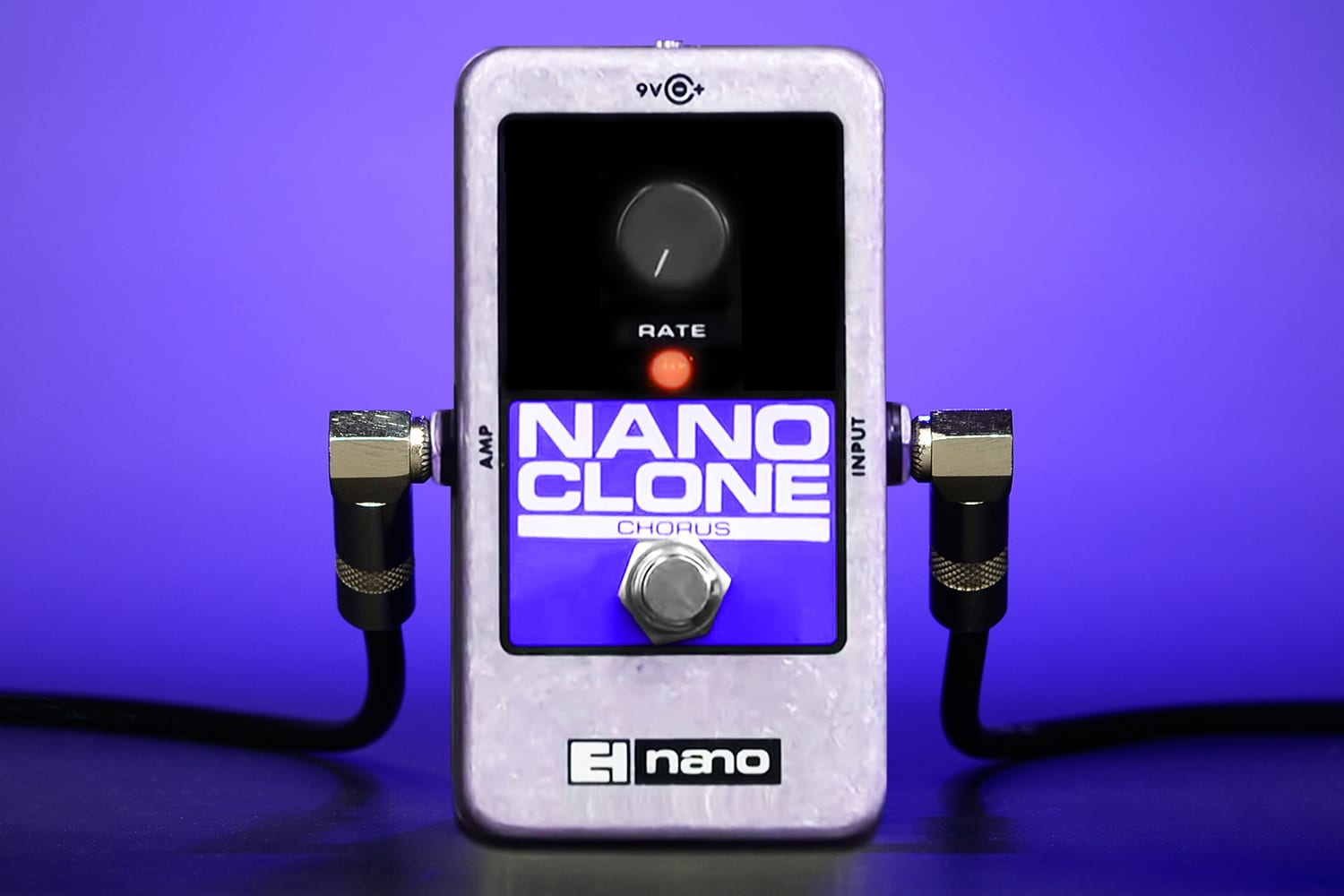 Budget-conscious chorus pedal with amazin shimmering doubling effect!
$56.30
The heritage of classic Electro-Harmonix Small Clone chorus comes full circle in an economy version. The EHX Nano Clone presents a lush, true analog chorus at a very affordable price.
True bypass
Rate knob
Tough and compact die-cast chassis
9Vbattery included
RATE KNOB
Controls the speed of the chorus effect.
FOOTSWITCH AND STATUS LED
When the LED is lit, the Nano Clone effect is active. The Footswitch toggles between effect and bypass modes.
INPUT JACK
This ¼" jack is the audio input.
AMP JACK
This ¼" jack is the audio output.
"The Nano Clone presents a lush, true analog chorus at a very affordable price."
–Ultimate Guitar