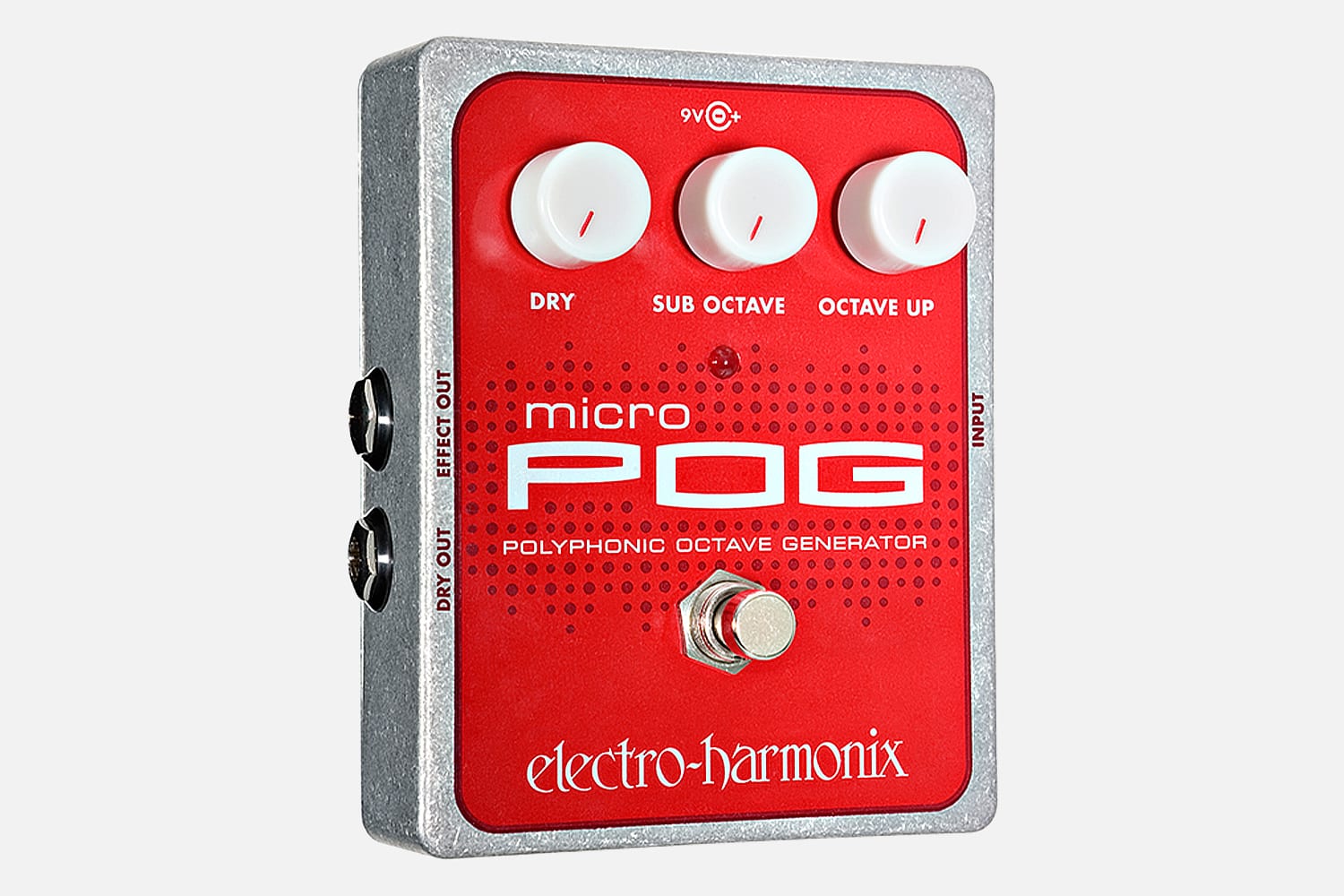 Micro POG
Polyphonic Octave Generator
Generate multiple octaves from your input signal. Whether you play single notes, arpeggios or full chords, the Micro POG will track, every note or chord that you play, with precision!
$244.90
Sound Clips
Dry, Sub Octave & Octave Up
Dirty Effect Out & Clean Dry Out
Bass with Sub Octave, Dry & Octave Up
The Legenday and classic original POG won top awards from every major magazine on every continent for its flawless polyphonic tracking and musical flexibility. The EHX Micro POG delivers the same perfect tracking and smooth polyphony in a simplified design. Now in a small pedalboard-friendly diecast chassis, the Micro POG delivers and will blow you away the first time you use it.
With the MICRO POG, you can mix together your original "dry signal" with two different octaves (one above and one below your original note) to create totally new inspiring tones.
Polyphonic super fast tracking: play chords, arpeggios or single notes with no glitches
Adjustable original pitch volume
Adjustable one octave up volume
Adjustable one octave down volume
Amazing 12 string guitar
Easily turns your guitar into a bass
Church organ to Hammond like organ sounds
Dry output jack in addition to the effect output jack
Tough and compact die-cast chassis
Power adapter included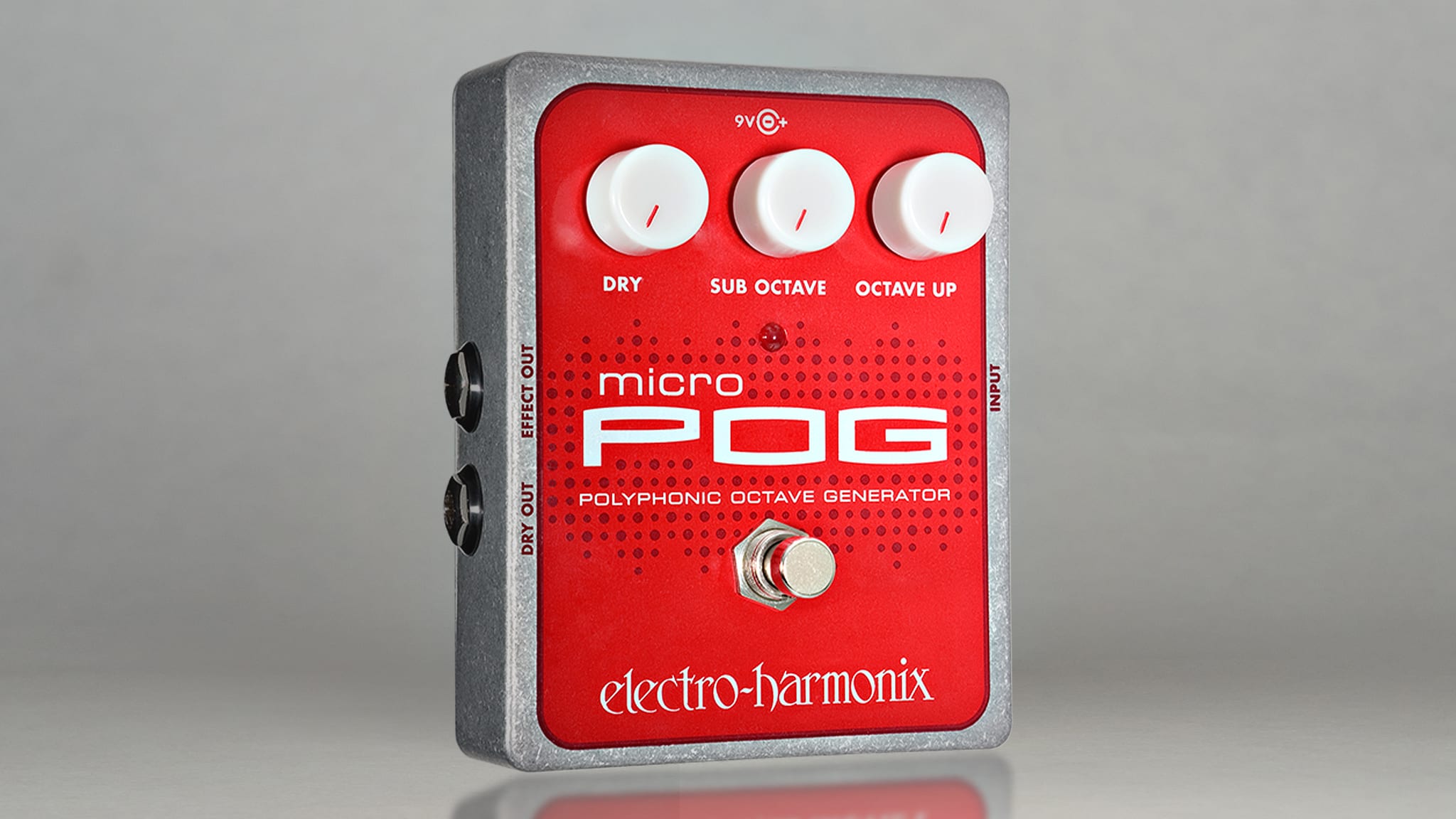 DRY KNOB
Controls the output volume of the DRY signal.
SUB OCTAVE KNOB
Controls the output volume of the SUB OCTAVE signal.
OCTAVE UP KNOB
Controls the output volume of the OCTAVE UP signal.
BYPASS FOOTSWITCH –
Toggle between effect and bypass modes.
INPUT JACK
This is the audio input.
DRY OUTPUT JACK
Outputs the signal present at the input jack.
DRY OUT JACK
Outputs a buffered version of the input signal.
"If you're looking for that particular octave sound, this is a great pedal to own."
–Audiofanzine
Related Gear