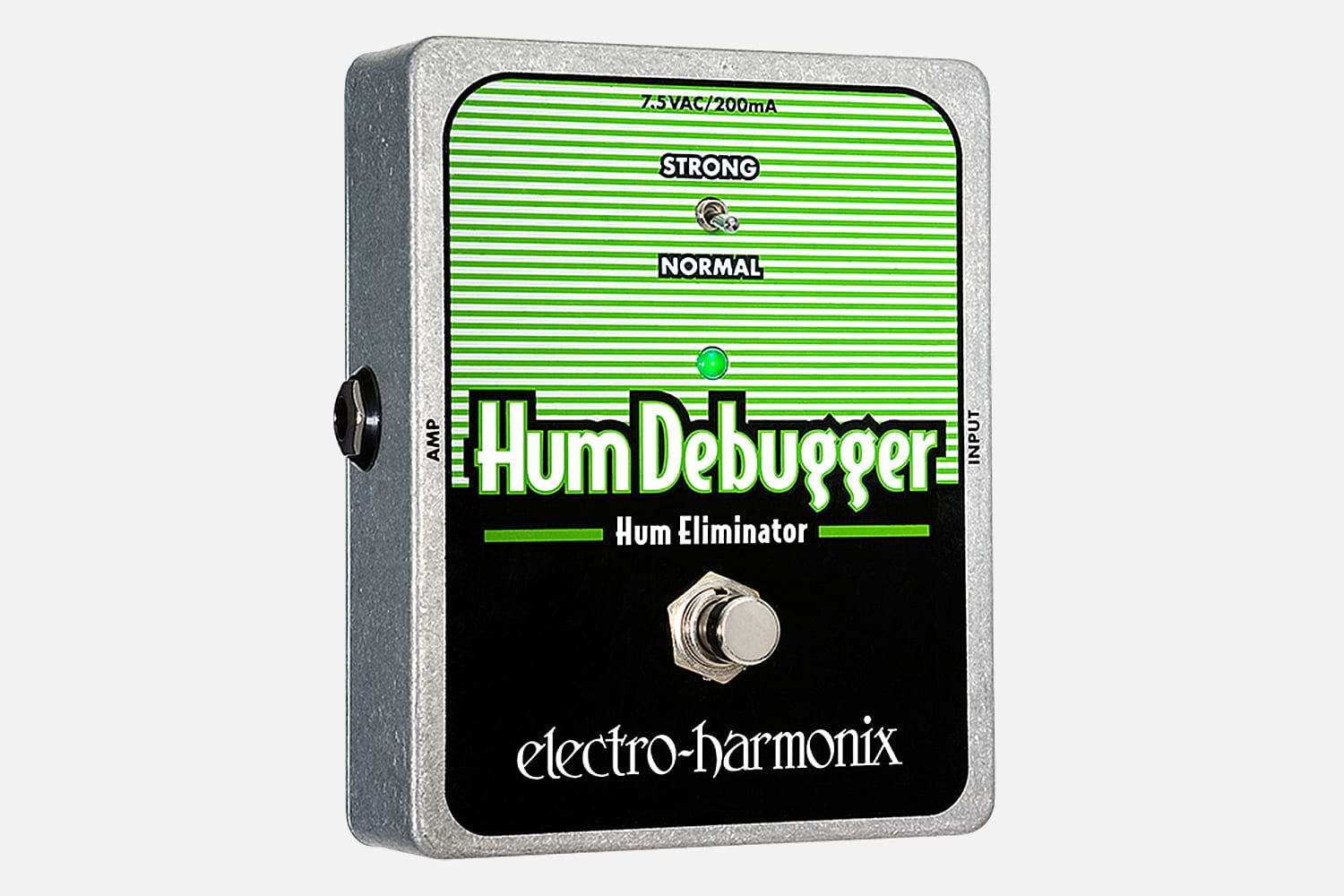 Hum Debugger
Hum Eliminator
Not a noise gate, and not a noise suppressor -- but a real hum extractor!
$161.50
Every musician battles hum in their signal chain. The EHX Hum Debugger turns it into dead silence, courtesy of a little Electro-Harmonix magic.
No matter what type of pickups you use or how loud you play, the Hum Debugger will clean up your signal chain so that hum will no longer overtake your guitar signal. Simply connect the Hum Debugger to your guitar like you would any other effects pedal and you are ready to eliminate hum from your sound forever!
True bypass
Absolutely eliminates hum from any audio source
Tough and compact die-cast chassis
Power adapter included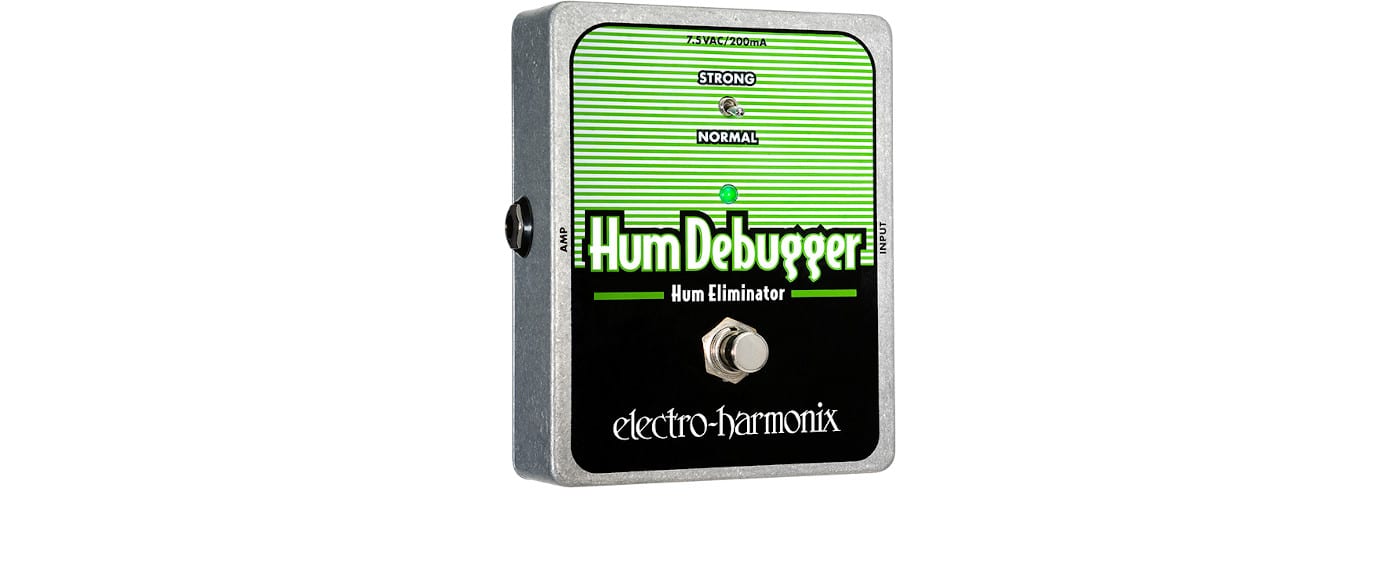 NORMAL/STRONG TOGGLE SWITCH
Sets the amount of Hum Elimination.
FOOTSWITCH
Toggles the active and True Bypass modes.
INPUT JACK
Connect your instrument to the INPUT Jack.
AMP JACK
Connect your amplifier or the rest of your effects chain to the AMP Jack.
"Absolutely eliminates hum from any audio source."
–Ultimate Guitar