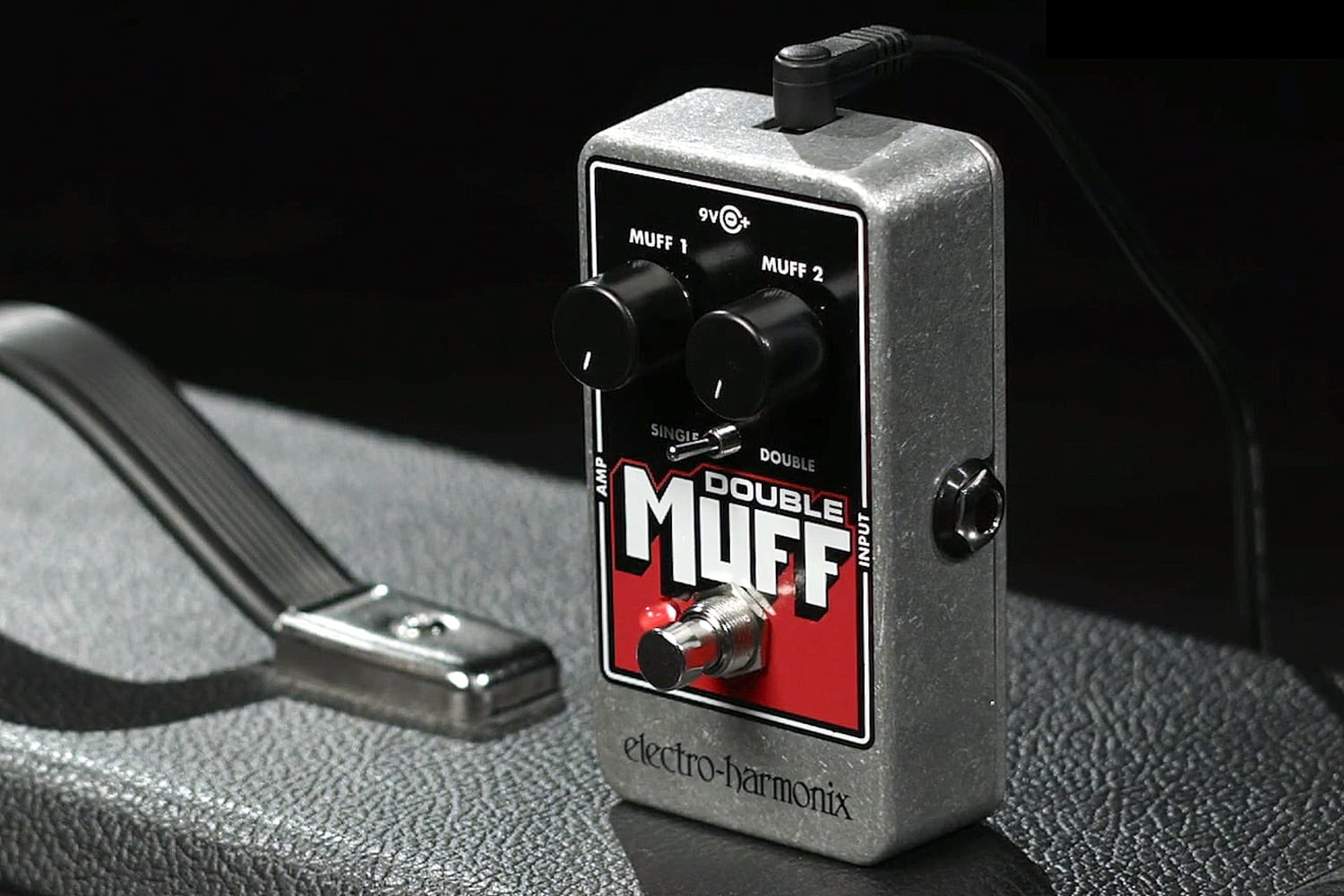 Double Muff
DISCONTINUED 2020 | Fuzz & Overdrive
A double dose of the progenitor of modern fuzz!
DISCONTINUED 2020
The original 1969 plug-in Muff Fuzz had just a touch of overdrive and sounded like a vintage amp with a slightly torn speaker. We paired two of these together in one box to create the EHX Double Muff Fuzz/Overdrive. Use just one Muff for a hint of milky distortion, or cascade the second Muff for over-the-top overdrive that turns the milk into cream. Two distortions in one compact package.
True bypass
9V battery included
MUFF 1
Sets the overall output level for the Double Muff in either mode.
MUFF 2
Sets the output level for the first Muff in Double mode. In Single mode this knob is inactive.
SINGLE/DOUBLE SWITCH
Selects between one Muff in SINGLE mode or two Muffs in series in DOUBLE mode.
FOOTSWITCH AND LED
The Footswitch selects whether the Double Muff is engaged or in bypass mode. When the effect is engaged, the LED is lit.
INPUT JACK
The ¼" jack is the audio input for the Double Muff.
AMP JACK
The ¼" jack is the audio out for the Double Muff.
"Double your pleasure with the double muff!"
–PedalReview.com