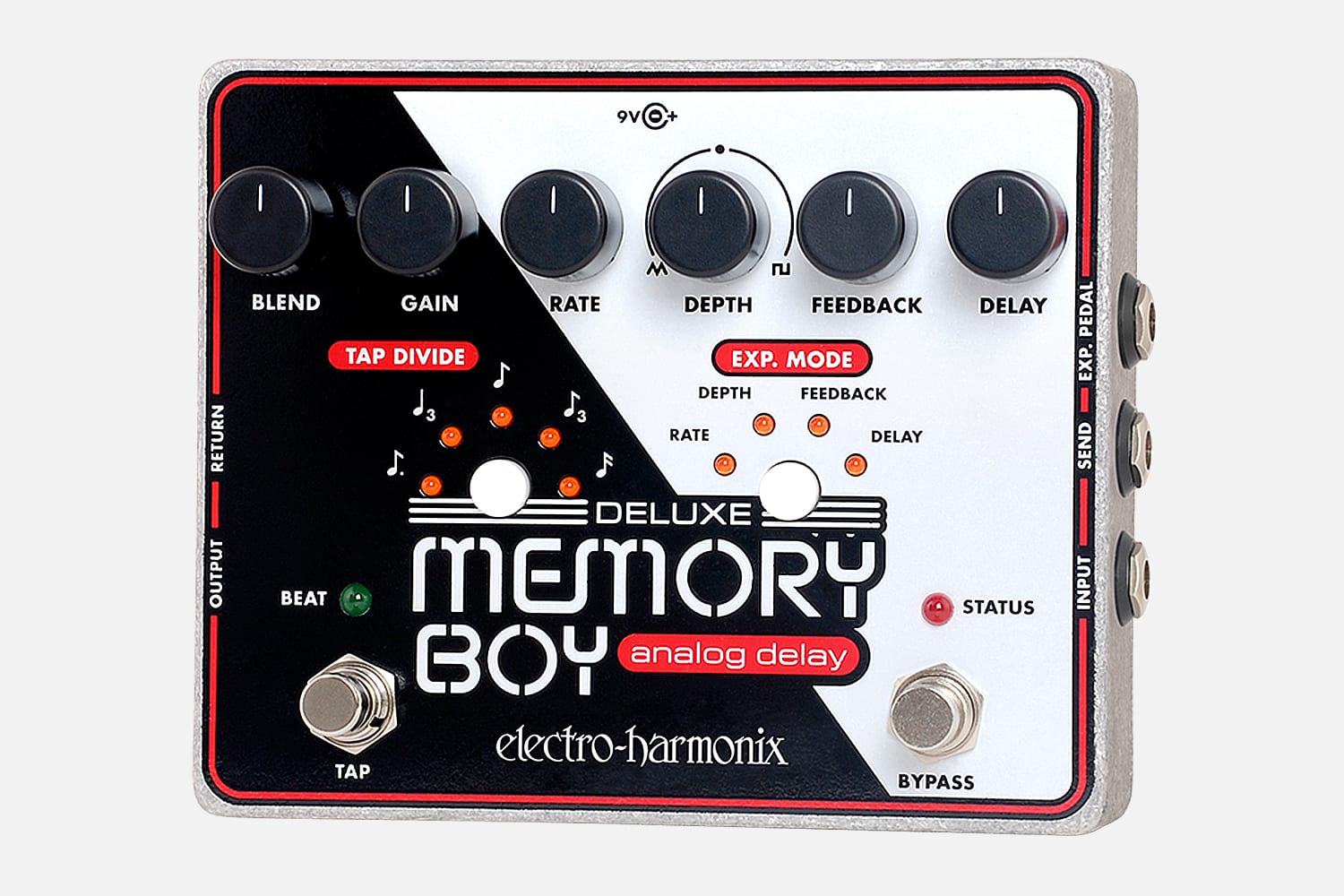 Deluxe Memory Boy
Analog Delay
Analog delay with extensive controls and tap tempo all in an affordable package!
$194.10
Sound Clips
Tap Tempo with Subdivisions
Feedback Expression Control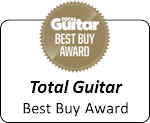 The EHX Deluxe Memory Boy Analog Delay's Quality ICs deliver warm and organic analog tones while "tap tempo" allows you to always be in sync with the groove. Choose five note divisions for metronomic variances. Sweet modulations can add lush ambience while the expression pedal input gives you external control. The Deluxe Memory Boy is the most flexible, affordable analog delay ever designed.
Tap Tempo
Tap Divide timing subdivisions
Expression pedal input for flexible control
Triangle and square wave modulation with adjustable rate and depth for superior chorus, vibratos and sweeps
Total analog bucket brigade design
Built in EFX loop
Total Analog bucket brigade design
Power adapter included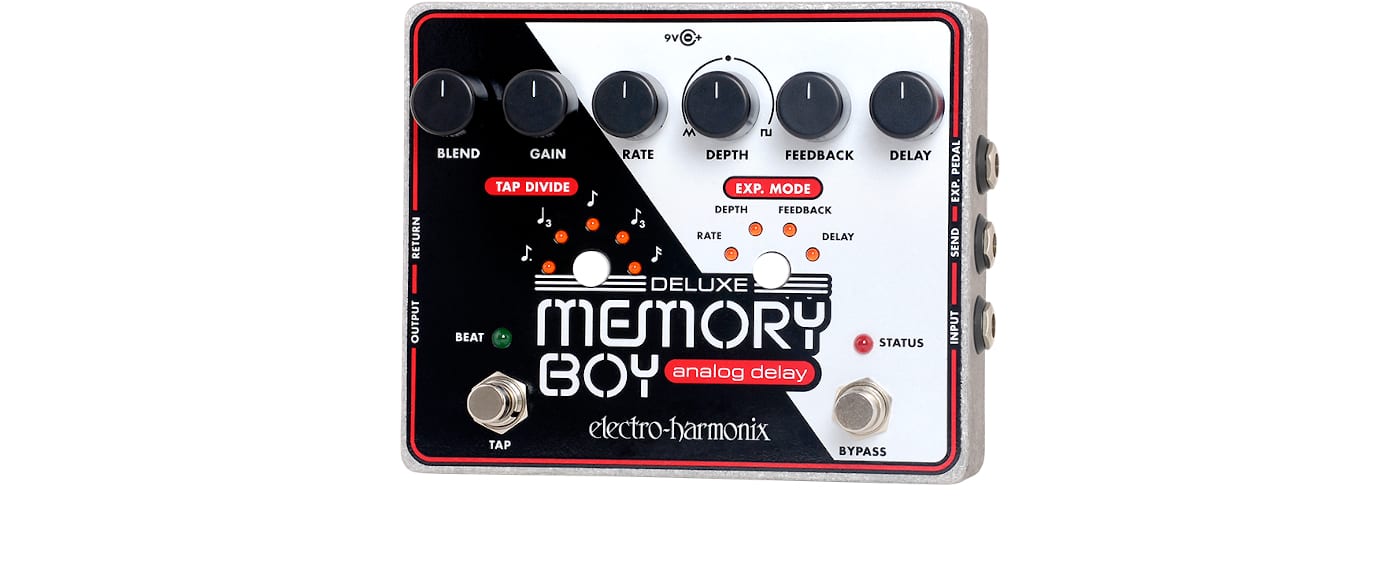 BLEND KNOB
The BLEND knob is a wet/dry control allowing you to vary the mix between direct and delayed signals at the OUTPUT jack.
GAIN KNOB
Sets the input gain.
RATE KNOB
The RATE knob's main function is to set the rate or speed of modulation.
DEPTH KNOB
Sets the amount of triangle or square wave modulation that is applied to the delay time.
FEEDBACK KNOB
Controls the amount of signal that is circulated from the output of the delay block to its input.
DELAY KNOB
Sets the delay time from 34 mS to 700 Ms.
TAP DIVIDE BUTTON AND LEDs
This button cycles through the six possible settings for TAP DIVIDE.
EXP. MODE BUTTON AND LEDs
The EXP. Mode button cycles through the five available expression modes: RATE, DEPTH, FEEDBACK, DELAY and OFF.
BYPASS FOOTSWITCH AND STATUS LED
The BYPASS FSW is used to toggle between effect mode and true bypass mode. The red STATUS LED will light up when in effect mode and turn off in bypass.
TAP FOOTSWITCH
The TAP FSW is used to tap in the delay time.
INPUT JACK
Connect the output of your instrument or other effects pedal to the ¼" INPUT jack.
SEND JACK
Connect this jack to the input of another effects pedal or chain of effects pedals.
EXP. PEDAL JACK
Allows the musician to control any of the four available expression modes with an optional expression pedal or control voltage.
OUTPUT JACK
Connect the output to the input of an amplifier or another effects pedal.
RETURN JACK
Connect this jack to the output of another effects pedal or chain of effects pedals.
"Vintage-sounding delay worth repeating."
–MusicRadar