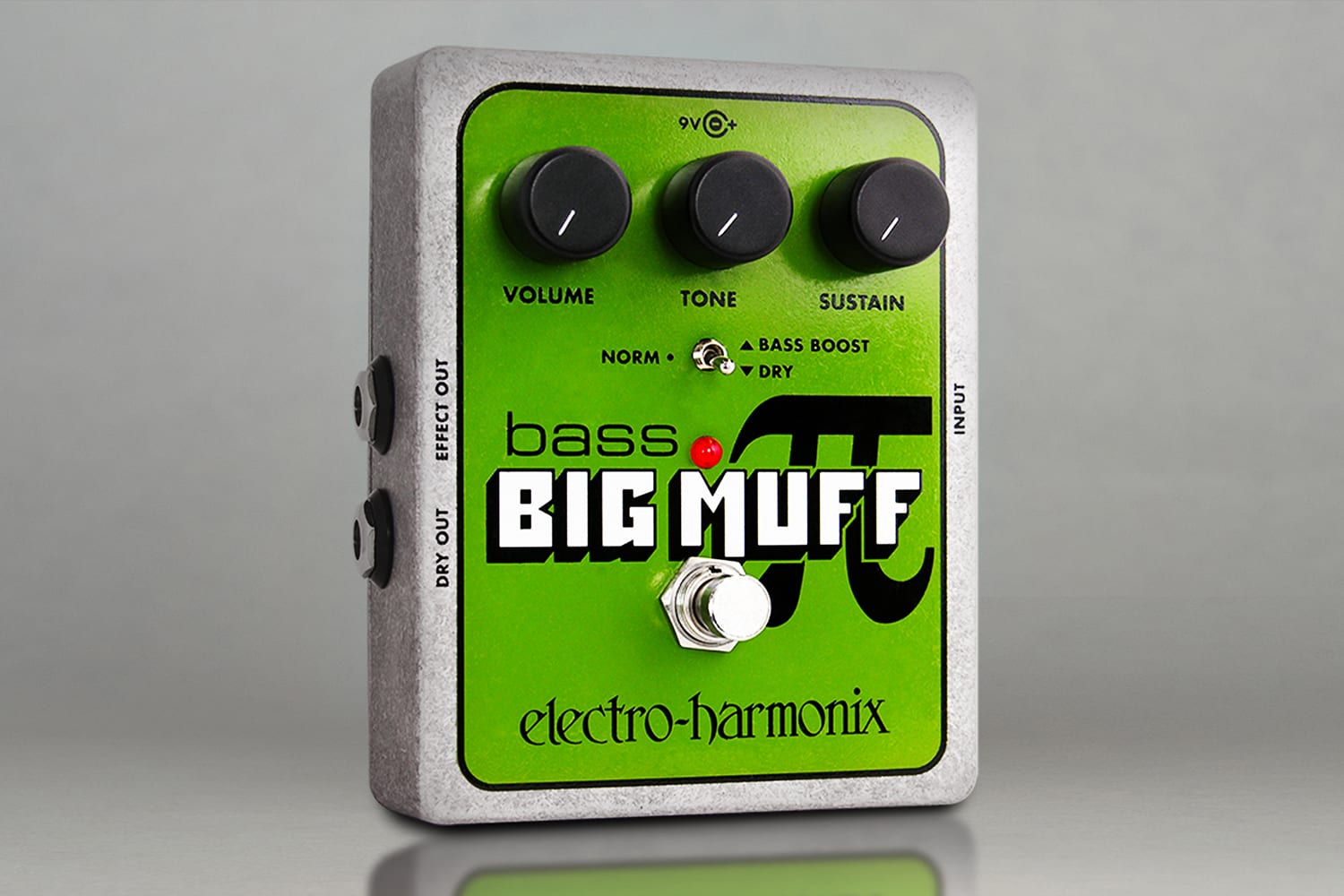 Bass Big Muff Pi
Fuzz / Distortion / Sustainer
The drive of the original classic Big Muff Pi and the earthy support of a bass tailored design with no loss of low end!
$98.00
The EHX Bass Big Muff lets you rip and rumble with a full fuzz tone and no low-end loss. Inspired by the mythical bass response of the Black Russian Big Muffs of the 90's, the distortion of the Bass Big Muff hits like a ton of bricks, sludgy mortor and all.
The classic three-knob design of Volume, Tone, and Sustain make for familiar control over the fuzz circuit. A Dry/Bass Boost switch either mixes you dry signal with the fuzz tone or reintroduces more low frequencies into the fuzz circuit, which is useful when the Tone knob is set high. A seperate Dry output allows for two amps sets for increased setup versatility.
Tailor your drive/distortion sound with sustain, tone and volume knobs
A dry switch that mixes your dry bass with the Bass Big Muff Pi's distortion
A bass boost EQ switch that reintroduces your low frequencies when tone is set for high frequencies
Based on the Russian Big Muff
True bypass
Tough and compact die-cast chassis
9V battery included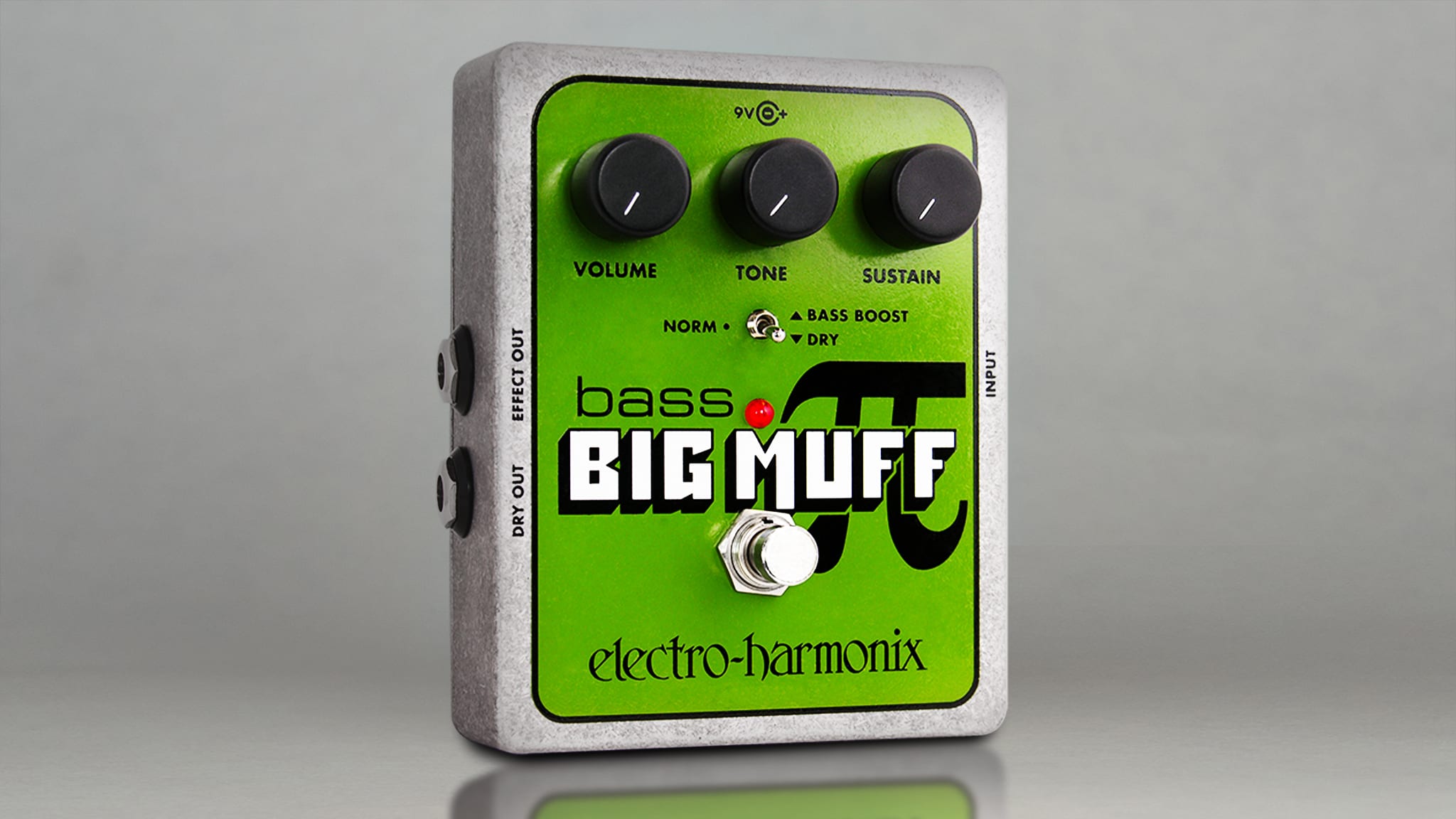 VOLUME KNOB
Sets the output level of the distortion.
TONE KNOB
Provides a range of sounds from high treble to deep bass.
SUSTAIN KNOB
Adjusts the amount of sustain and distortion.
BASS BOOST / NORM / DRY TOGGLE SWITCH
In Bass Boost mode, a bass frequency boost is added to the distortion. – In Norm mode, the middle position, you have the pure tone of the classic Big Muff Pi. – In Dry mode, the bottom position, the original dry signal from your instrument is mixed with the output of the distortion circuit.
BYPASS SWITCH AND STATUS LED
Toggle between effect mode and True Bypass. When the status LED is lit, the effect is active.
INPUT JACK
Musical instrument input. Plug your instrument into here.
DRY OUT JACK
Connected directly to the Input jack to allow access to your original bass signal. You can connect this jack to an amplifier or different effects chain.
EFFECT OUT JACK
The main audio output. Connect it to the input of your amp or another effects pedal.
"A high quality bass fuzz tone that delivers tonal variations in a simple box."
–Audiofanzine